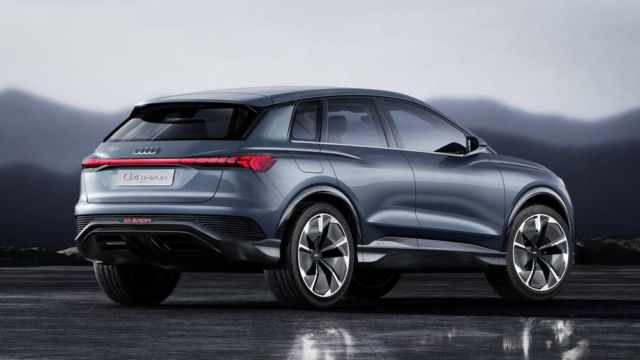 Audi Q4 e-tron concept compact electric SUV with all-wheel drive presented at Geneva Motor Show.
The Audi Q4 e-tron concept is a compact four-door SUV with a range of more than 450 kilometers thanks to versatile efficiency technologies and an exterior length of 4.59 meters. Production version to be launched at the end of 2020 as the Audi brand's fifth electric model.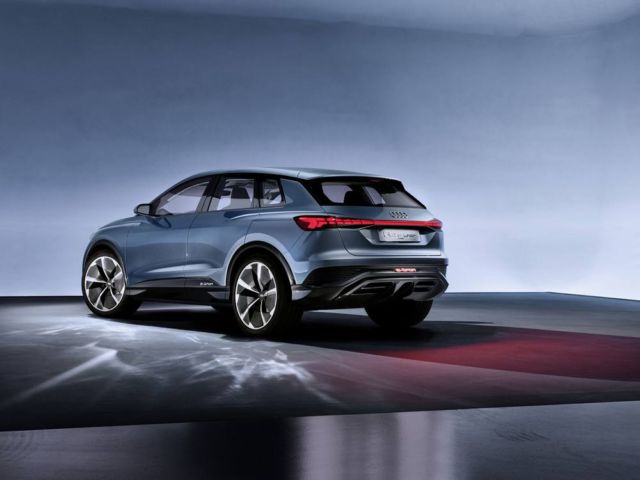 Two electric motors mobilize 225 kW of system power in the Q4 e-tron concept. As is typical for Audi, the driving power of the concept vehicle is brought to the road with quattro all-wheel drive. Thanks to excellent traction, it accelerates from zero to 100 km/h in just 6.3 seconds. It reaches its maximum speed at an electronically limited 180 km/h. A large battery with a capacity of 82 kilowatt hours takes up almost the entire space in the underbody area between the axles. The range of over 450 kilometers – in line with the WLTP standard – sets the benchmark in its class. The technology of the Q4 e-tron concept controls the modular electrification platform (MEB) that will be integrated in numerous electric vehicles produced by the Volkswagen Group in the future, from the compact class to the superior medium-size class.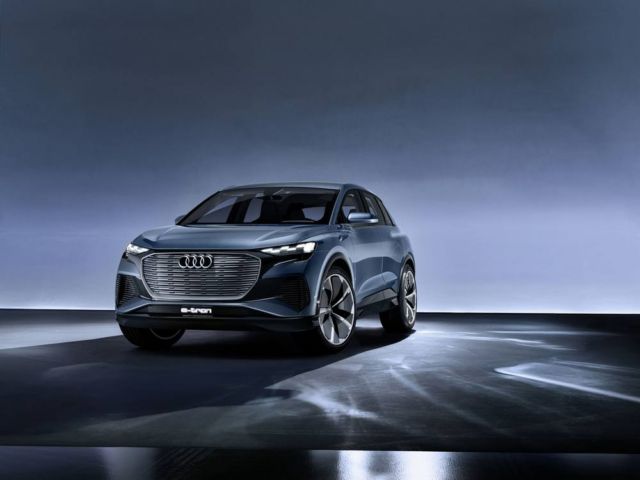 The Audi Q4 e-tron concept gives an advance look at what will already be the fifth series production electric vehicle that the manufacturer will introduce by the end of 2020. Sales of the Audi e-tron have already started, and the first vehicles will be delivered to the customers before the end of March 2019.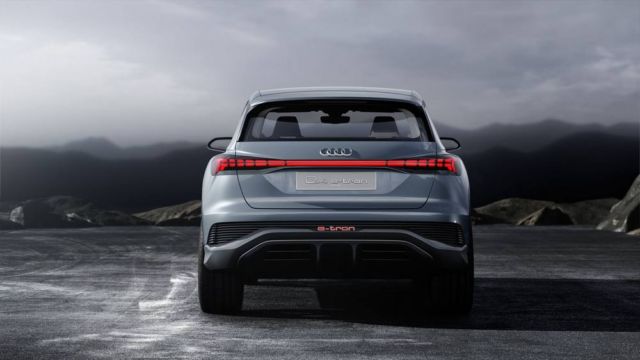 Later this year, the Audi e-tron Sportback will be presented, and the Audi Q2L e-tron, which was designed specifically for the Chinese market, will roll off the assembly line. The presentation of the production version of the four-door high-performance coupé Audi e-tron GT, which is being developed at Audi Sport GmbH, is planned for the second half of 2020.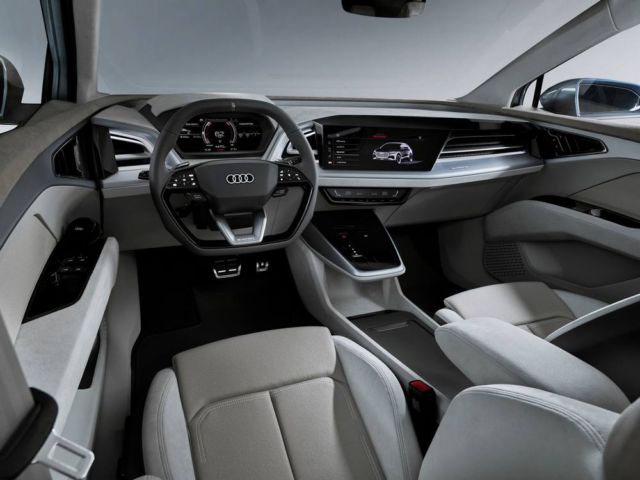 The compact Audi Q4 e-tron is to make its production debut at the same time. With this offer, Audi now covers all important market segments with all-electric drive vehicles, from the A segment to the full-size class, just under two years after the launch of the first electric car.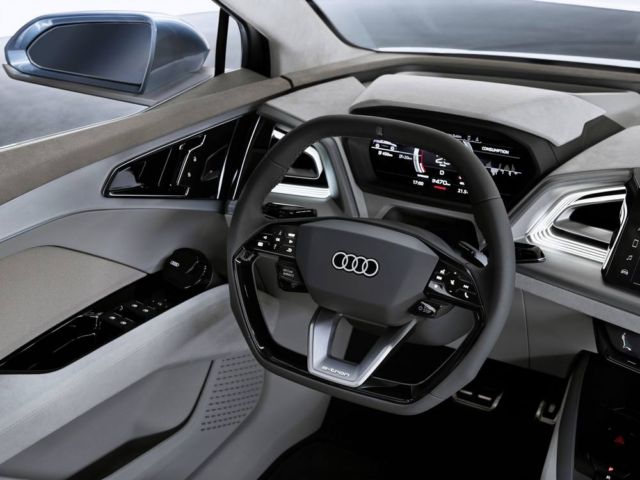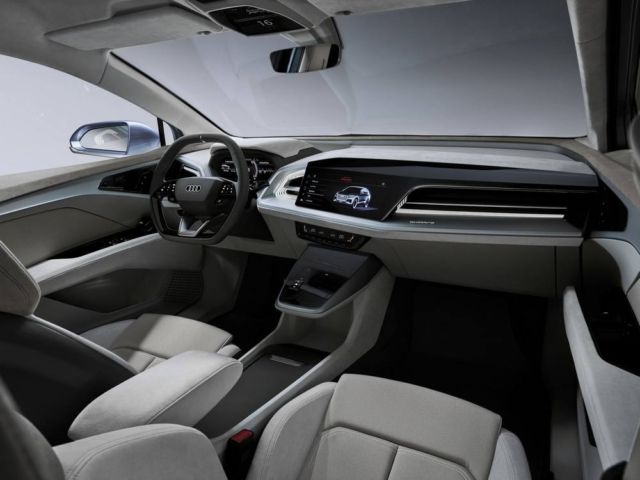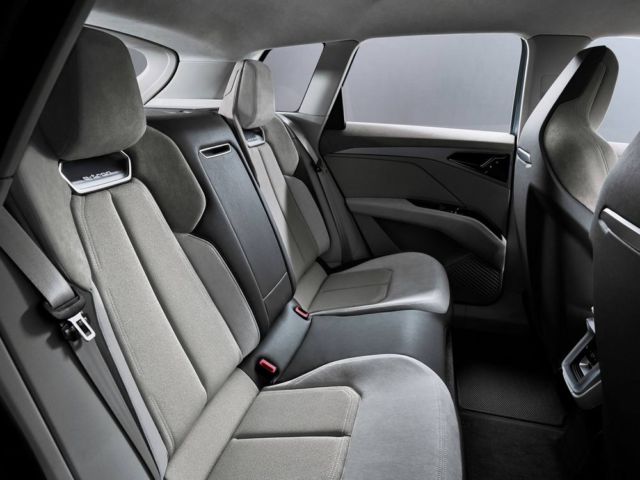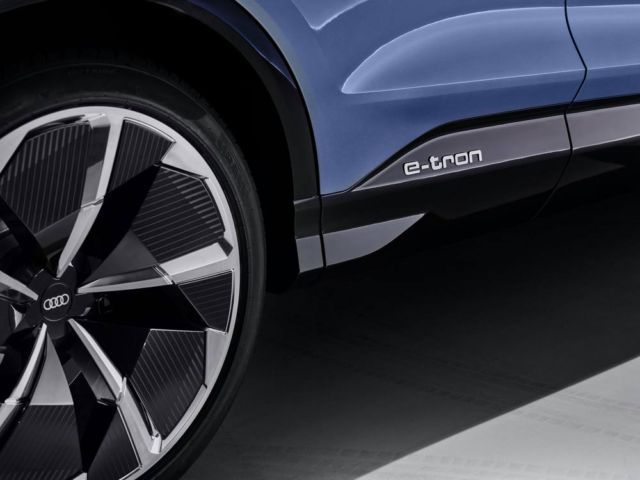 source Audi