Audi R18 e-tron quattro with André Lotterer vs. Eurofighter Typhoon with Geri Krähenbühl.
The Audi Technology Magazine put the two together: Audi Le Mans racing driver André Lotterer and Geri Krähenbühl, the Eurofighter's chief test pilot.
The Eurofighter Typhoon is one of the world's most modern fighter jets, the R18 e-tron quattro one of the world's best endurance racers. It can travel at more than 2,400 km/h, the R18 at more than 300 km/h.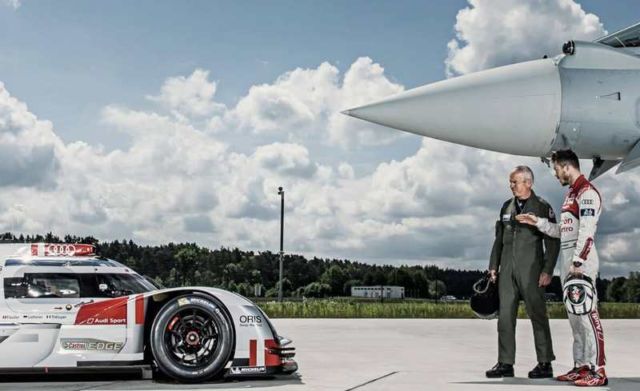 The new Audi R18 that has been redesigned from scratch has almost nothing in common anymore with its predecessor. It features a more radical aerodynamics concept, including a new safety cell. Its hybrid drive system is battery-operated for the first time and the V6 TDI engine has been revised.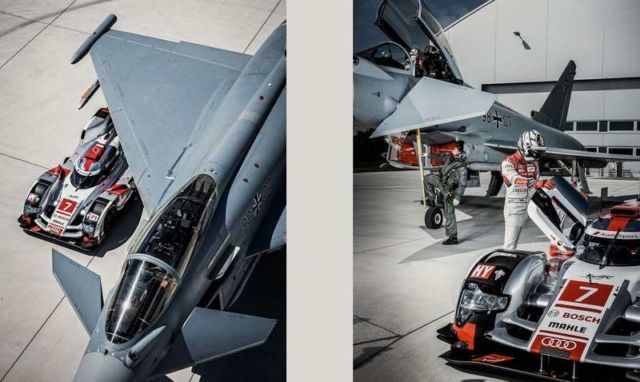 Geri Krähenbühl, Chef Test Pilot Airbus Defence, explains:
"The aircraft helps me do my job with five central systems – one of those is the helmet-mounted display. It provides me with all the important flight data like altitude, velocity and rate of climb."
Test pilot Krähenbühl is amazed by the poor visibility from the cockpit of the R18 e-tron quattro.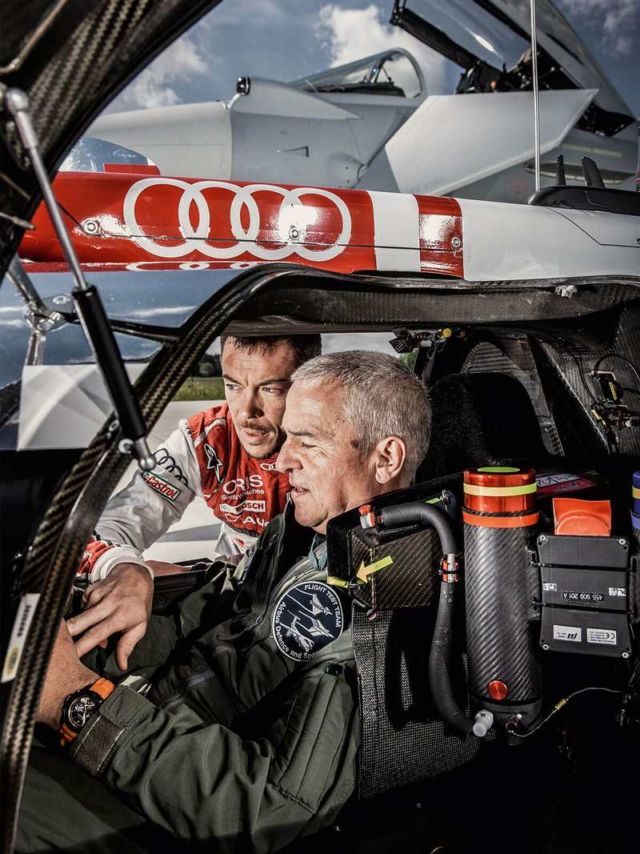 André, how is the cockpit in your Le Mans race car structured? What's the logic behind it?
Lotterer: "The cockpit is split into the following areas: central functions that we use directly and often are accessible on the steering wheel – that ranges from the clutch and gearshift to radio intercom, windshield washer, adjustments of brake balance etc. In the center of the steering wheel, a display also shows us key vehicle data like lap times, pressures, temperatures and so on. Functions that we use less often are grouped elsewhere in the cockpit. These include re­set functions for fuses, the radio volume control, fog lamps and such like. There are also two displays in the roof. Our AMOLED screen is a digital rear-view mirror, which gives us a perfect view of traffic behind us. The second display shows us the flag signals from the marshals. This means we can see in a dangerous situation – such as yellow flags around an accident – that we have to react."
Read the full report, here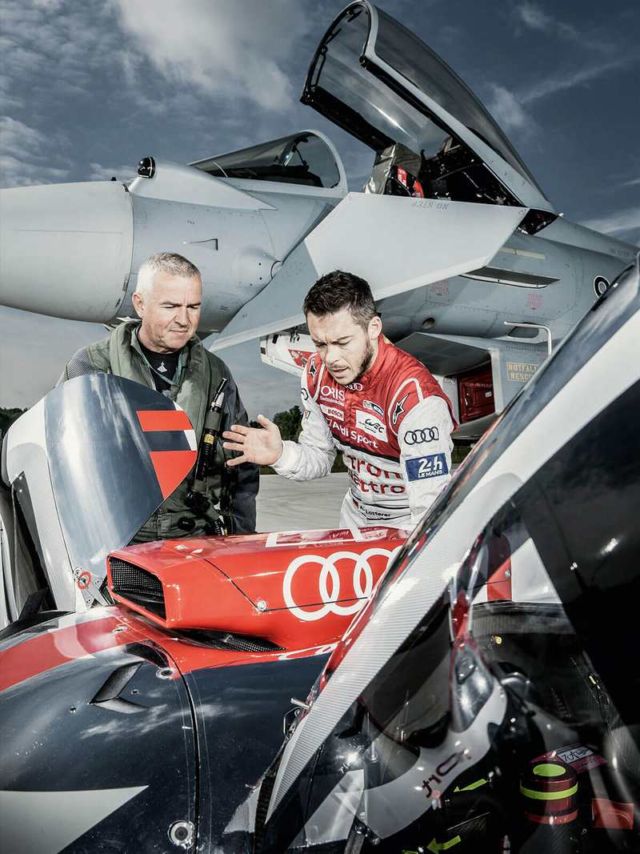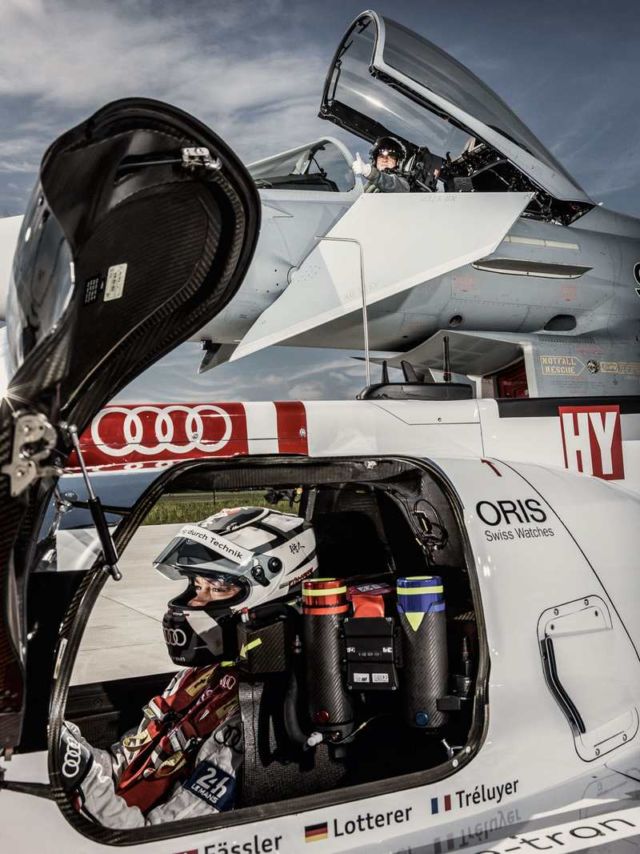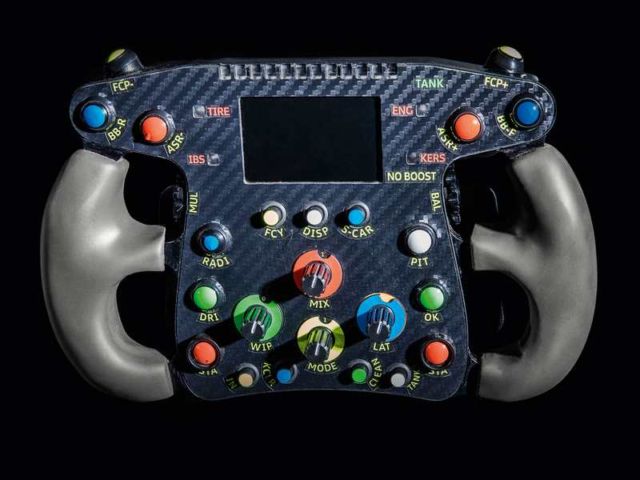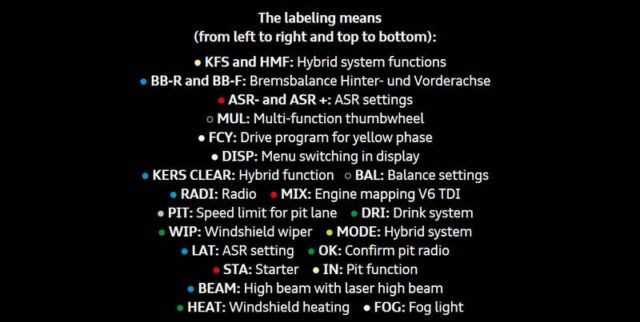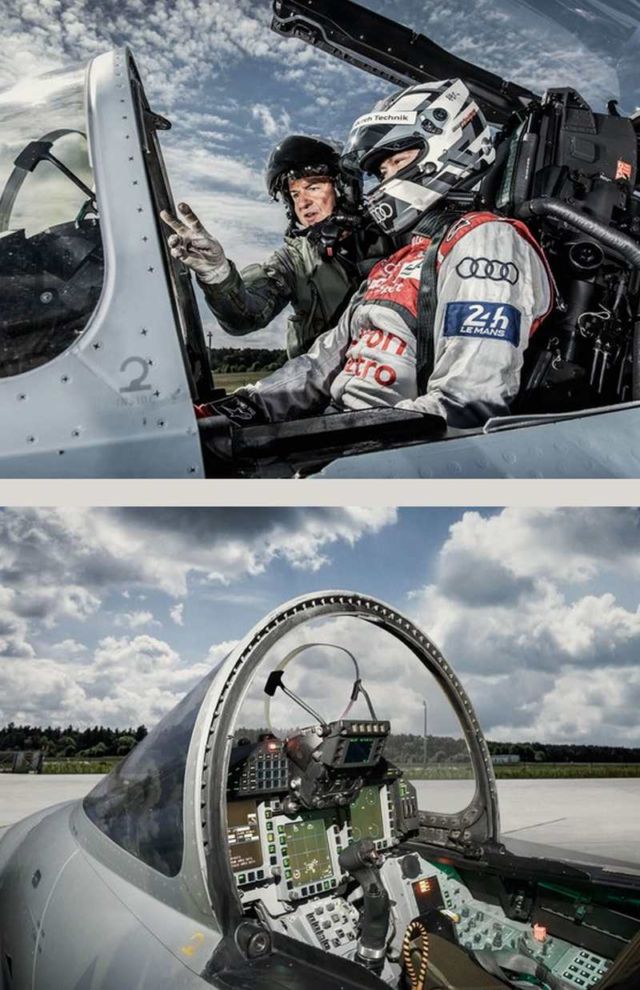 source audi-illustrated