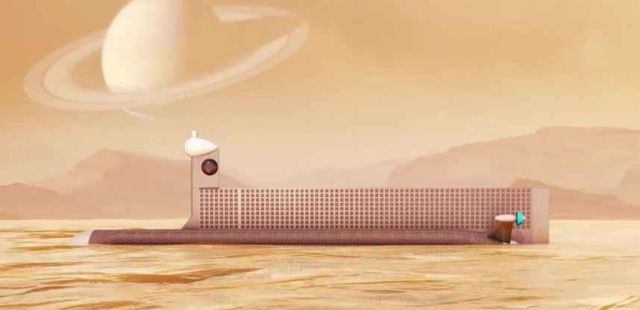 NASA plans to send an autonomous submarine, to explore Saturn's moon Titan's oceans.
NASA is making plans to send a autonomous submarine to Saturn's moon, Titan, to explore its largest hydrocarbon ocean Kraken Mare. The mission will begin in 2038.
Cryogenics engineer Jason Hartwig announced at the NASA Innovative Advanced Concepts (NIAC) Symposium last week, that the submarine would beam back valuable data to Earth.
Titan is the only known body in our Solar System with liquid seas on its surface.
via sciencealert