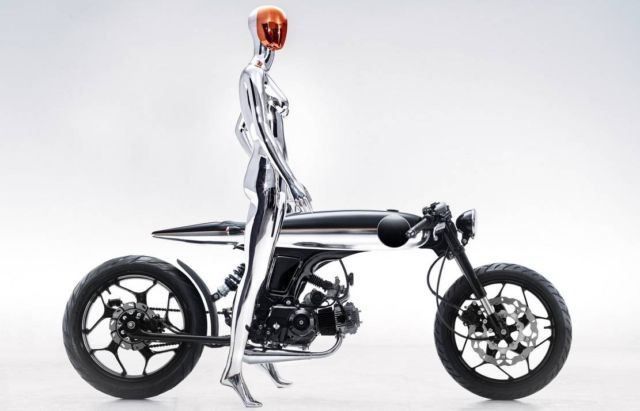 Bandit9 EVE LUX motorcycle exclusively designed for luxury house, Lane Crawford Hong Kong, stands alongside the world's most iconic brands from Alexander McQueen to Valentino.
Channeling a futuristic, feminine energy with its elegant sideways-teardrop design that seamlessly goes from tank to tail, the bike comes with a 125cc 4-speed semi-automatic engine with a top speed of 68mph (110km/h).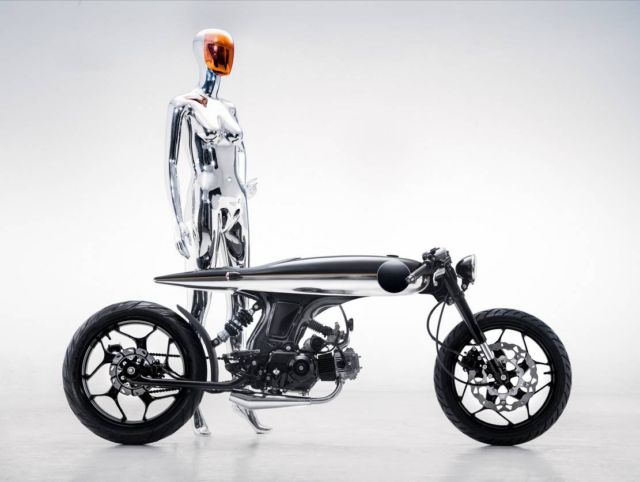 Natural beauty can be engineered. The iconic silhouette is singular, disruptive and unapologetic.
Semi-automatic or full manual. It's up to you. Shift up, shift down, no clutch. Designed to get you in the moment by getting out of the way.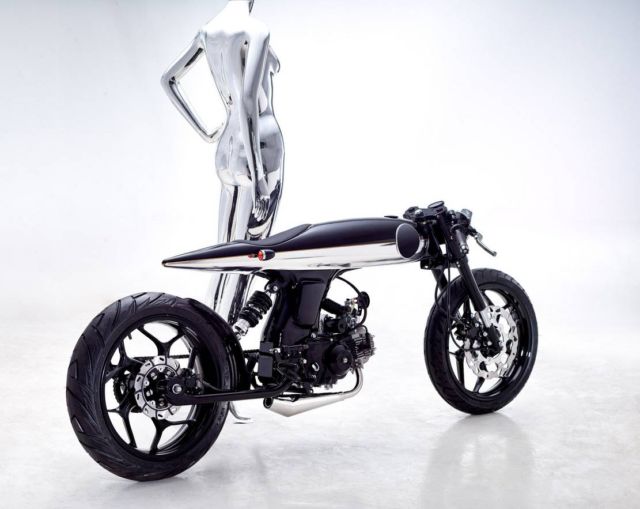 Only 9 will be made.
Engine Type: Air-cooled, four stroke
Displacement: 125cc
Carburetor: Mikuni
Transmission: 4-speed SEMI-AUTOMATIC
Starting: Electric
Final Drive: Chain
Top Speed: 110 kmh
Weight: 135 kg
Length: 230 cm
Rims: ALUMINUM
Brakes: Disc front, Disc rear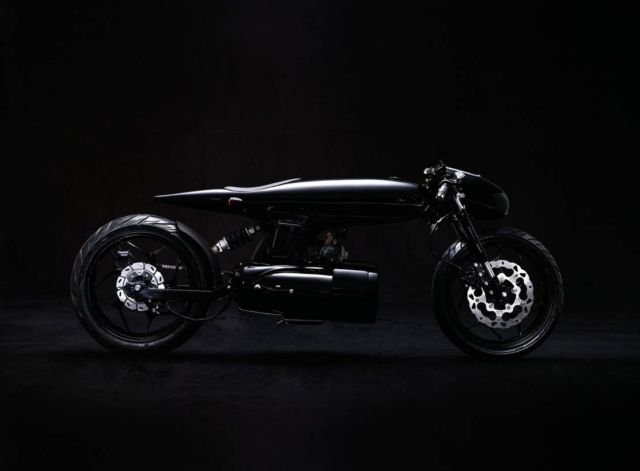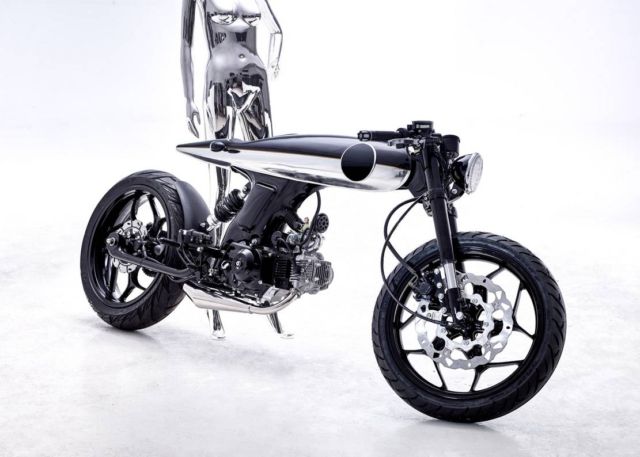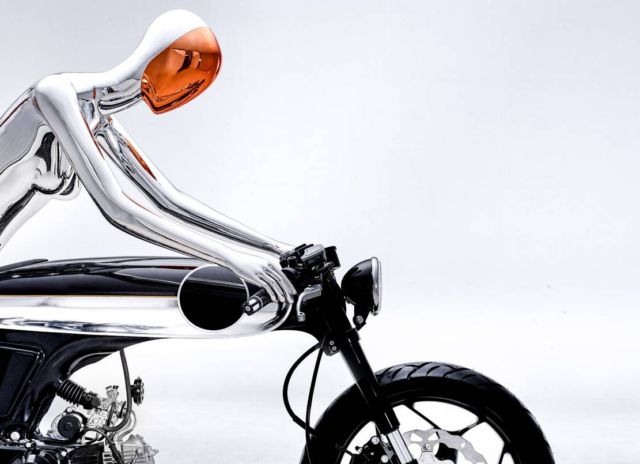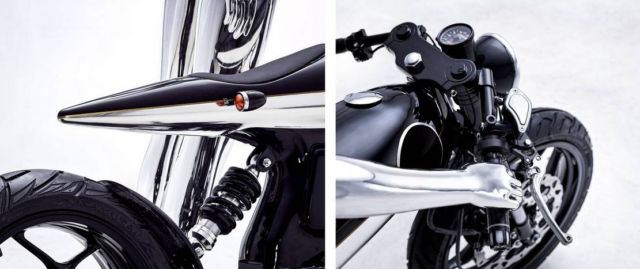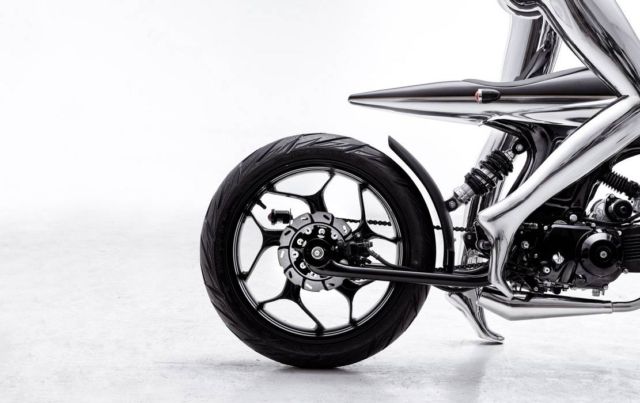 Images credit Bandit9
source Bandit9