Ocean Cleanup mission one completed by returning to shore the first plastic catch.
On December 12th, 2019, Ocean Cleanup ended Mission One and Boyan Slat presented the first plastic catch onshore, in Vancouver Canada.
"Today, we announce the intention to develop attractive, sustainable products made from material collected in the Great Pacific Garbage Patch. The return to shore of the first plastic catch marks the beginning of this journey."
The Ocean Cleanup has, from the start, planned to create a value chain on the basis of their collected debris, with the aim of funding continued cleanup operations.
The plastic trash will be transformed into sustainable products that will be sold to help fund the continuation of the cleanup operations. To confirm the origin of these future plastic products, we have worked with DNV GL, an international classification society, to verify plastic that is removed from the ocean.
As this will be the first time it will be attempted to produce products fully made from plastic taken out of the ocean, the road ahead for the catch is likely going to be challenging. If all goes well, the organization expects to launch this premier product made from material collected in the Great Pacific Garbage Patch in September 2020. Details of the product, pricing, and quantity are also set to be announced at this time.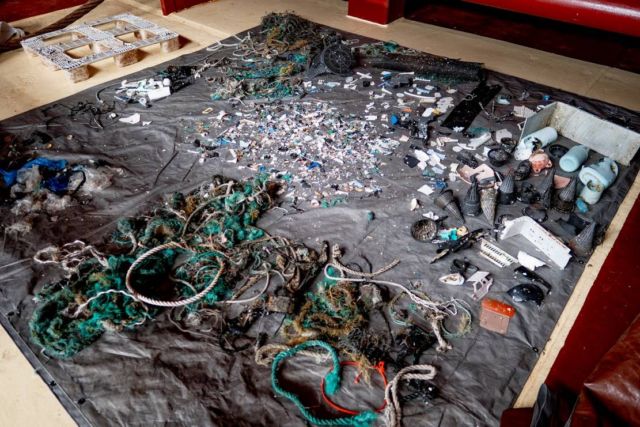 We want to give its supporters the opportunity to get on board now and, through a 50 EUR/USD donation get first access to the first product ever made of our verified plastics from the Great Pacific Garbage Patch when it's ready. This donation will already contribute to the removal of more ocean plastic.
Images credit Ocean Cleanup
source Ocean Cleanup