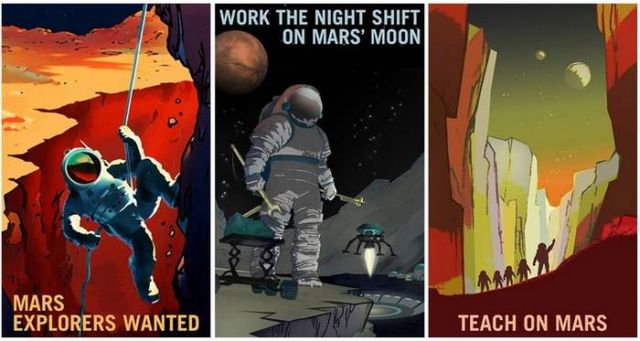 Mars needs YOU! NASA is looking for Red planet explorers. Posters recruit Mars farmers, surveyors, teachers…
In the near future, Mars will need all kinds of explorers.
Join us on the Journey to Mars as we explore with robots and send humans there one day. Download a Mars poster that speaks to you. Be an explorer!
Explorers Wanted on the Journey to Mars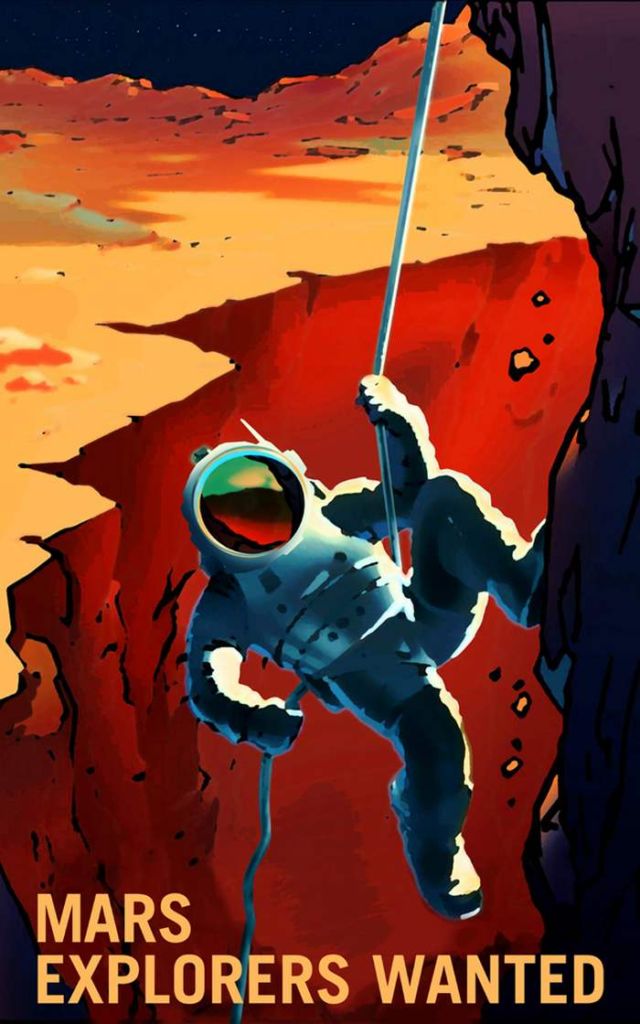 Hike the solar system's largest canyon, Valles Marineris on Mars, where you can catch blue sunsets in the twilight, and see the two moons of Mars (Phobos and Deimos) in the night sky.