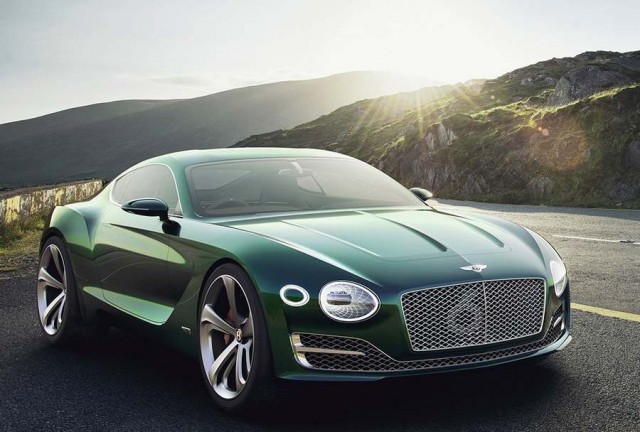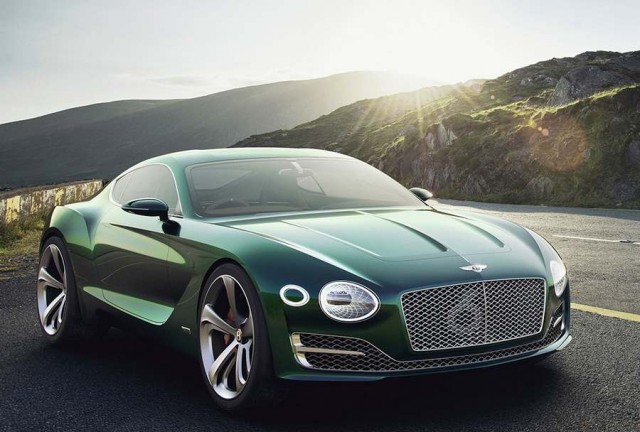 Bentley just showed off a two-seater car at the 2015 Geneva Motor Show, the EXP 10 Speed 6 concept car.
Images credit Bentley
According to Bentley the EXP 10 Speed 6 concept is: "a British performance two seater sportscar using modern automotive design, highly skilled handcrafting, the finest materials and advanced performance technology".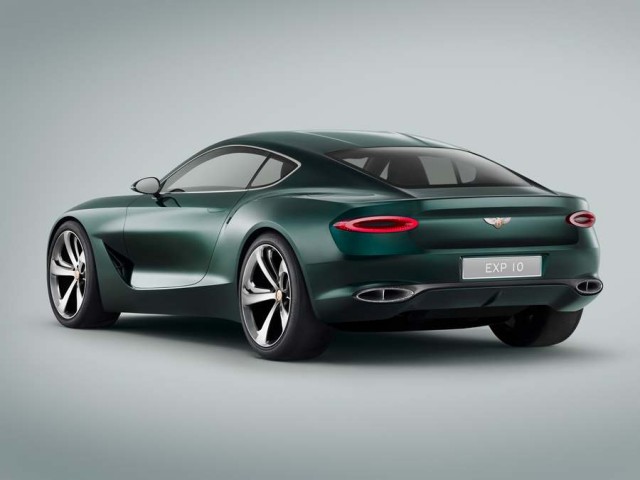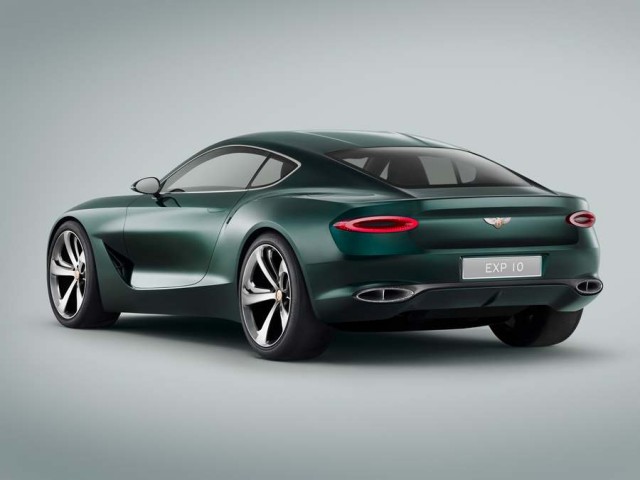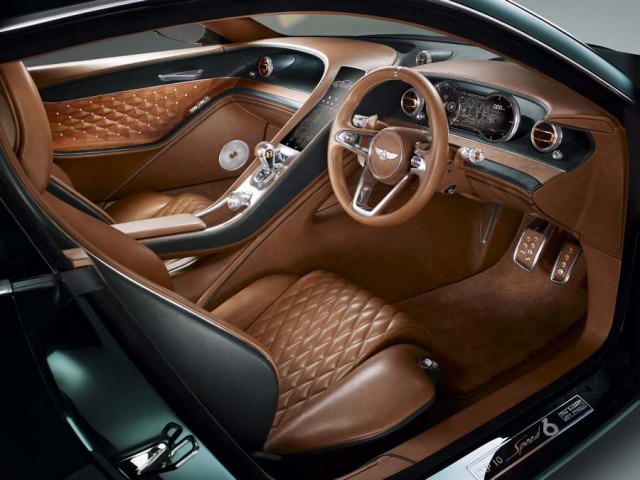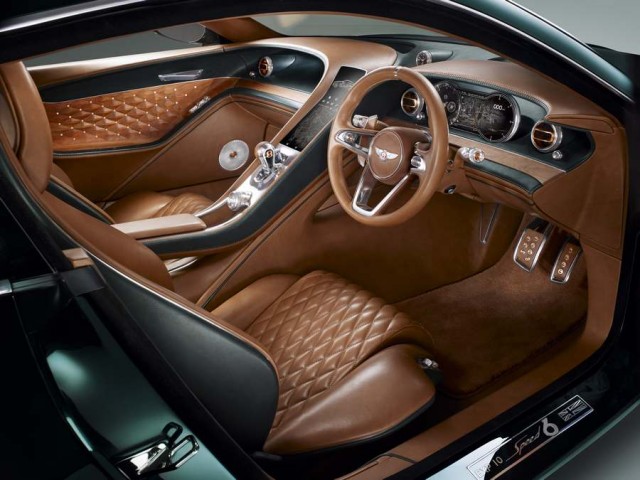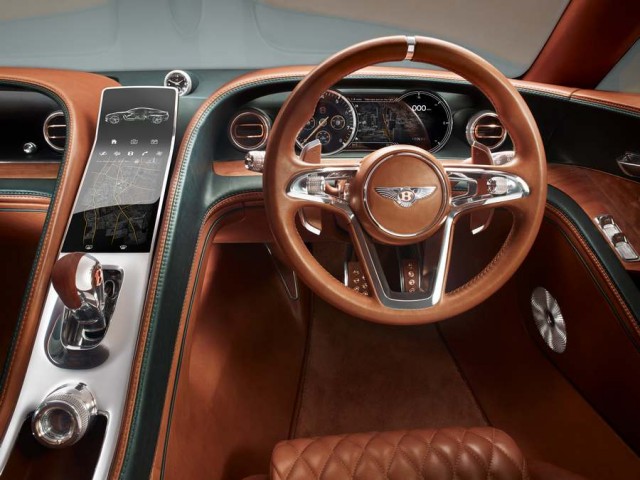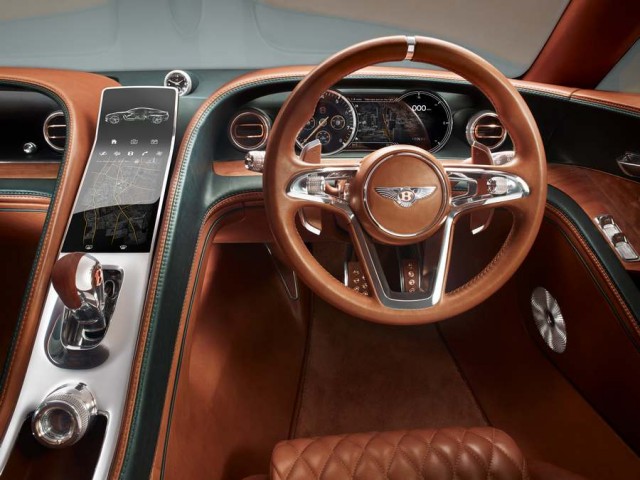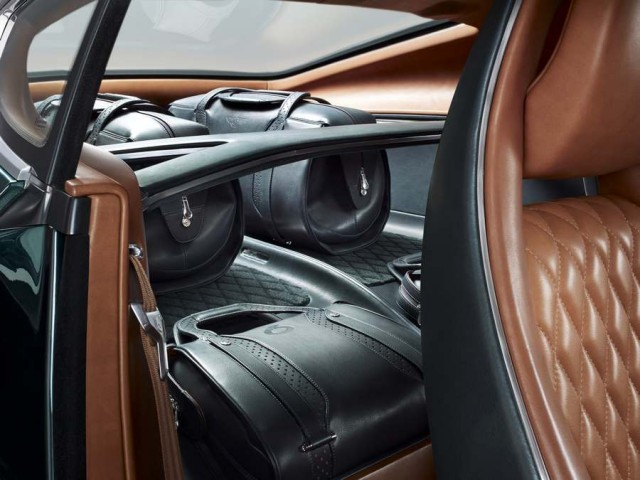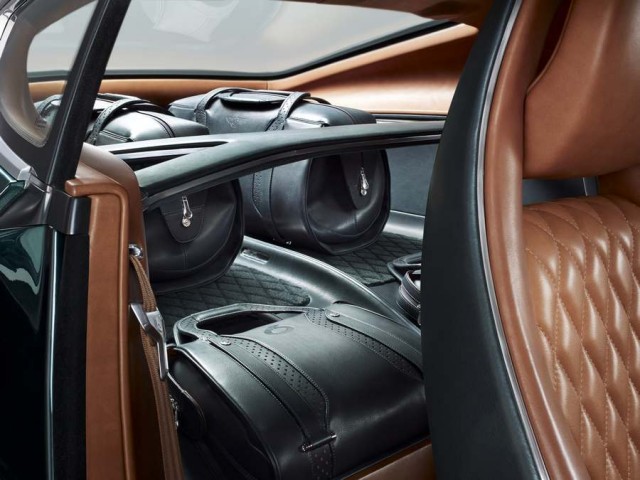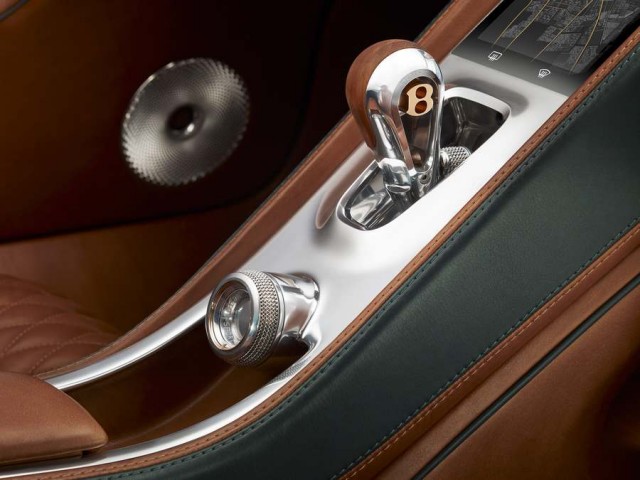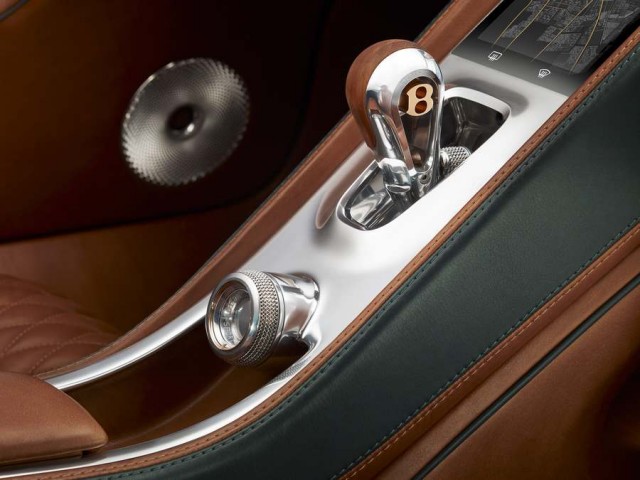 source Bentley
Press release:
EXP 10 SPEED 6 – A VISION OF BENTLEY DESIGN AND PERFORMANCE
MAR 2, 2015
Concept for sector-defining two-seater sportscar
Futuristic Bentley design, a statement in modern British luxury
Potential future model line
(Crewe / Geneva, 2nd March 2015) Bentley Motors is showing the future direction of luxury and performance with the EXP 10 Speed 6 at the 2015 Geneva International Motor Show. The concept is a British interpretation of a high performance two seater sportscar using modern automotive design, highly skilled handcrafting, the finest materials and advanced performance technology.
From the racing success of the company's early years to the international motorsport success of today, 'speed' is part of Bentley's DNA. This inspiration is expressed throughout the EXP 10 Speed 6, where iconic Bentley design cues are fused with progressive craftsmanship techniques and modern technologies.
Copper elements are used as accents to both exterior and interior features to highlight the performance hybrid potential of the concept's advanced new powertrain. Performance goals including top speed are set to challenge competitors and define a new segment benchmark.
Wolfgang Dürheimer, chairman and chief executive of Bentley Motors, comments:
"EXP 10 Speed 6 is one vision for Bentley's future – a powerful, exquisite and individual concept. The showcar has the potential to be the new pinnacle luxury two-seat sports car. It offers thrilling, driver-oriented performance, complete with trademark modern Bentley luxury and effortlessness.
It could be a future model line, alongside the Continental GT and redefining the pinnacle of another market sector, and the styling of the EXP 10 Speed 6 could influence the expansion of the Bentley family. This is not just a new sports car concept – but the potential Bentley sports car – a bold vision for a brand with a bold future."
Contemporary Design, Yet Unmistakably Bentley
The exterior design of EXP 10 Speed 6 is an expression of muscular, athletic surfaces inspired by the aerodynamic shapes of aircraft fuselages and wings. The ethos of the design was to develop contemporary interpretations of Bentley styling cues, which have been brought together with beauty and precision. The result is a coupe of clean, modern surfaces whilst remaining unmistakably Bentley.
Creating exciting contemporary ideas from classic starting points is evident across the car, from the new interpretation of the iconic Bentley matrix grille and four-round headlamps to the paint colour – a deeper, richer and heavily metallic version of British Racing Green. The principles of established Bentley luxury have been applied in new and invigorating ways that use the latest technologies and techniques.
The shapes and lines of EXP 10 Speed 6 represent a dynamic sculpture, creating harmony between sharp lines and flowing surfaces and using twisted surfaces to imply speed. Combined with muscular proportions and an athletic stance through the use of a short front overhang, long bonnet, low grille and wide rear shape with a long C-post, the exterior styling hints at high speed potential of the car.
Every exterior material and each individual detail is designed to modern Bentley style. Cutting-edge 3D metal printing technology has allowed the grille mesh, exhausts, door handles and side vents to be delivered with micro-scale design detail precision. The iconic Bentley mesh grille, for example, is no longer a flat plane of latticework but includes varying depth with a complex 3D geometry only visible when viewed at an angle. Bentley's renowned quilted leather has inspired three dimensional texture to the precision glass of the headlamps.
These exterior elements come together to present a Bentley for the next generation – lean, toned and exquisitely precise, designed around new evolutions of the design elements that unite all Bentleys – past, present and future.