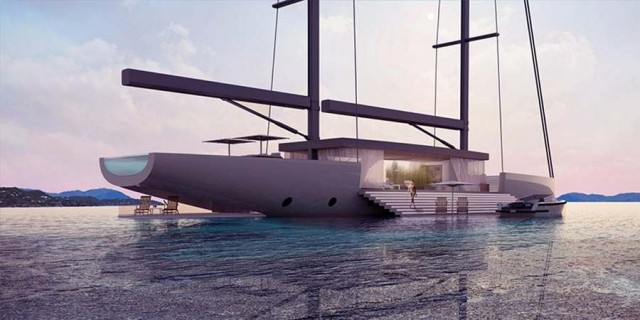 The 'SALT' by Lujac Desautel is a 55 meters luxury yacht, with the same height main mast.
Images credit Lujac Desautel
The luxurious SALT by yacht designer Lujac Desautel features three dining rooms, five cabins and large crew sleeping areas.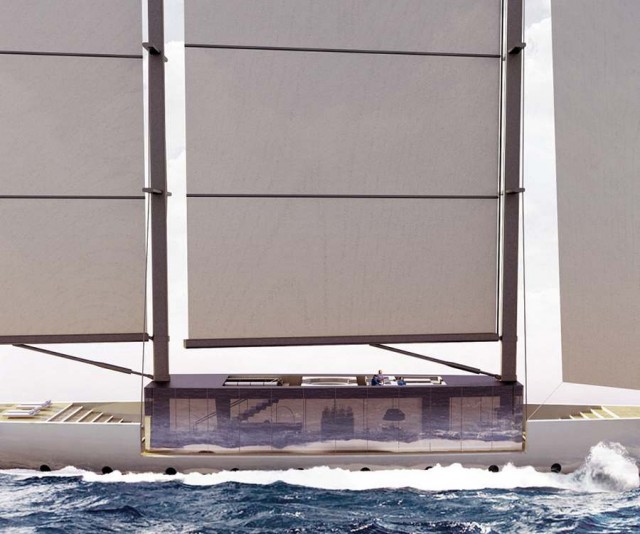 Its design with large steps that fold down to the water and its rear beach club, enables people to come in contact with the sea.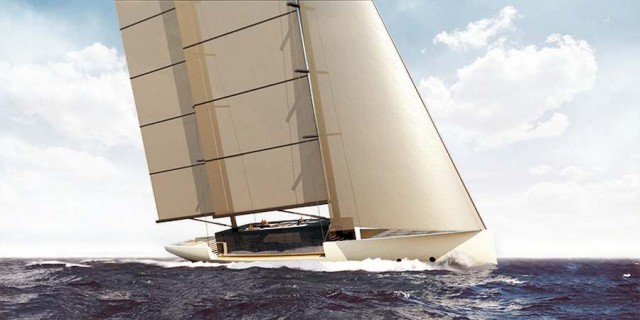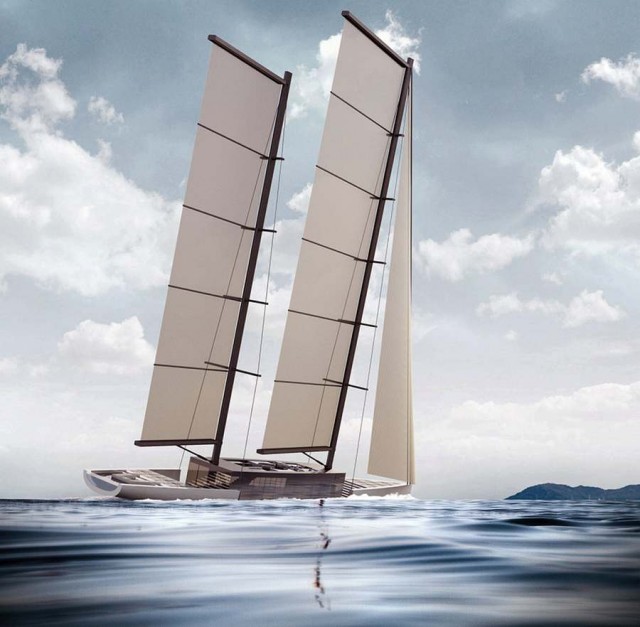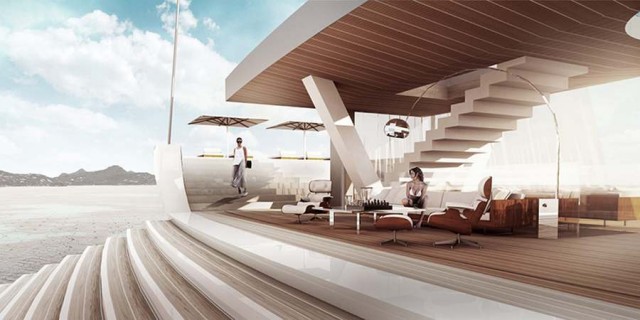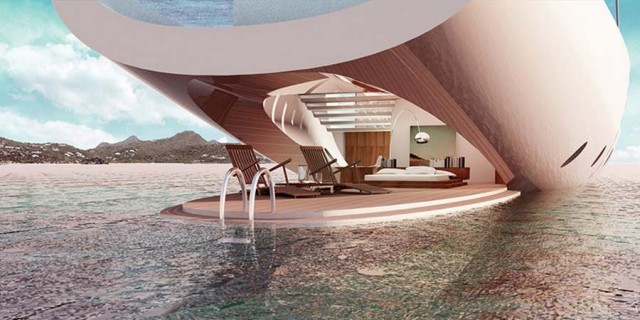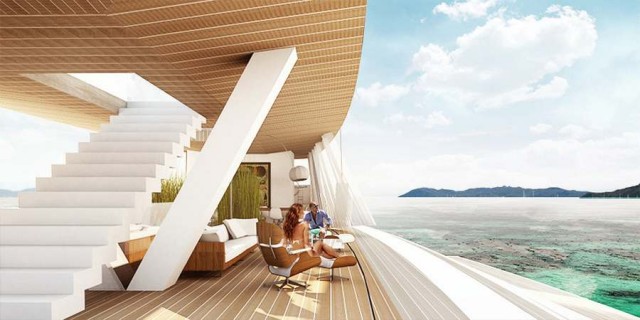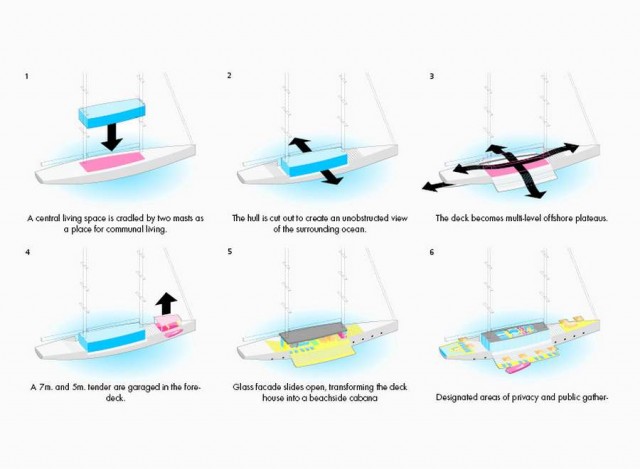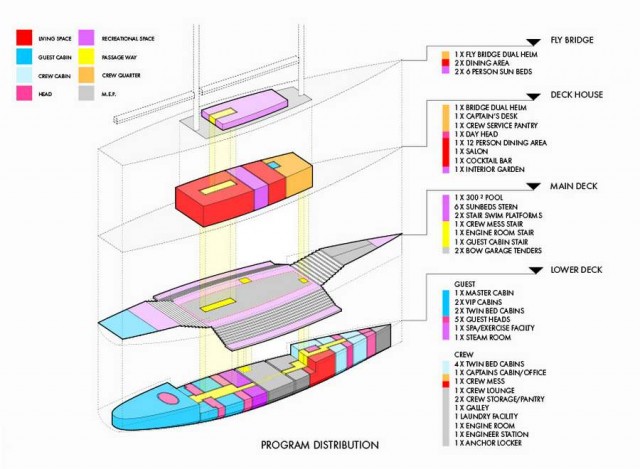 via designboom