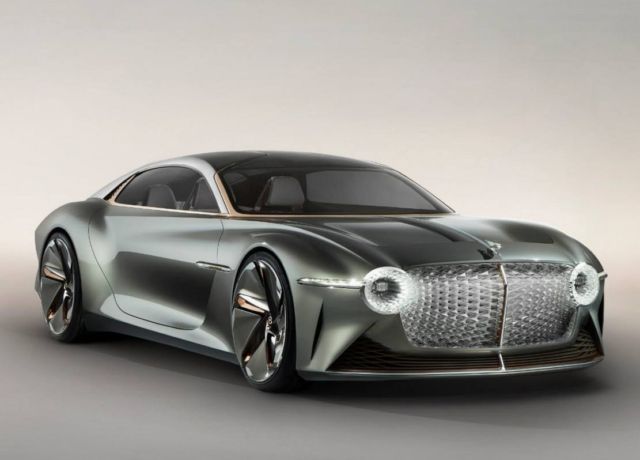 The Bentley EXP 100 GT explores how grand touring could look in 2035.
Bentley EXP 100 GT ιnspired by the elements of travel – the light above you, the air around you and the earth beneath you – it is designed to stimulate all the senses to enhance the well being of everyone who travels in it.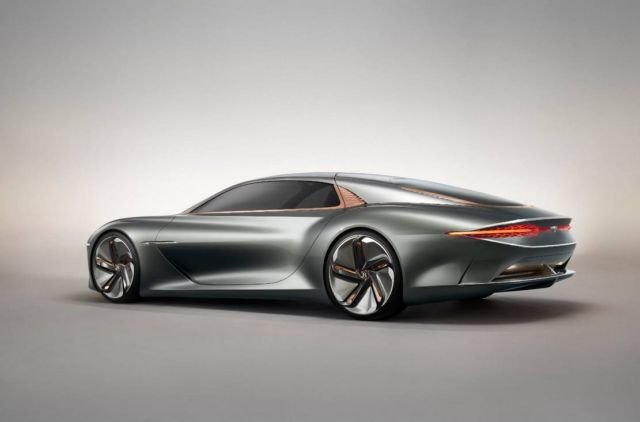 A physical embodiment of the future Bentley brand, it sets the benchmark for sustainable luxury mobility that is autonomous and electric.
An intelligent car which captures extraordinary human journeys thanks to emotionally intelligent AI and allows them to be relived.
Zero emissions powertrain with up to predicted 700km range, exquisite materials and protection of British craftsmanship put sustainable innovation foremost.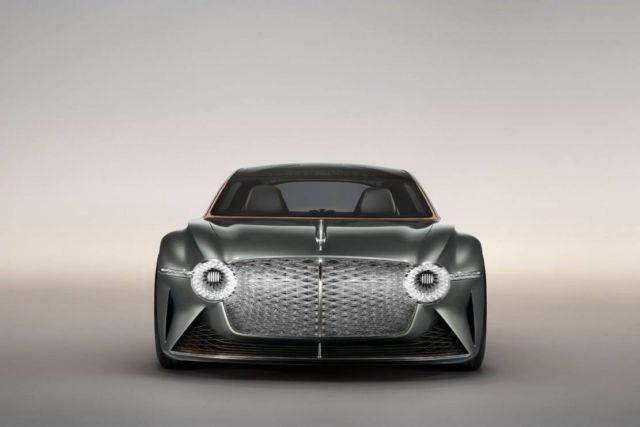 Fully-autonomous car that can be driven when one wishes to enjoy the thrill of driving.
Future of luxury craftsmanship with seamless fusion of materials and intelligent curation of technology, and introducing light as a new luxury material.
Sustainable future luxury created through use of 5,000 year old Copper Infused Riverwood; Compass exterior paint made from recycled rice husks; 100% organic leather-like textile from wine making; Cumbrian crystal interfaces; British Farmed Wool carpets and embroidered cotton interior surfaces all create sustainable future luxury.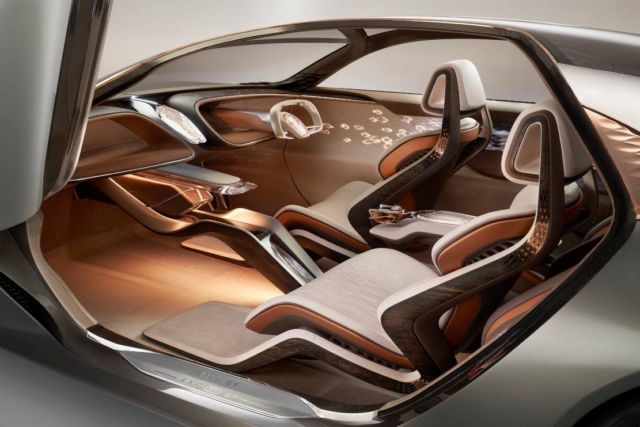 On-board Bentley Personal Assistant maximises comfort by monitoring occupants' well-being
Adaptable Biometric Seating and three different configurations.
A perfect blend of performance, technology and craftsmanship.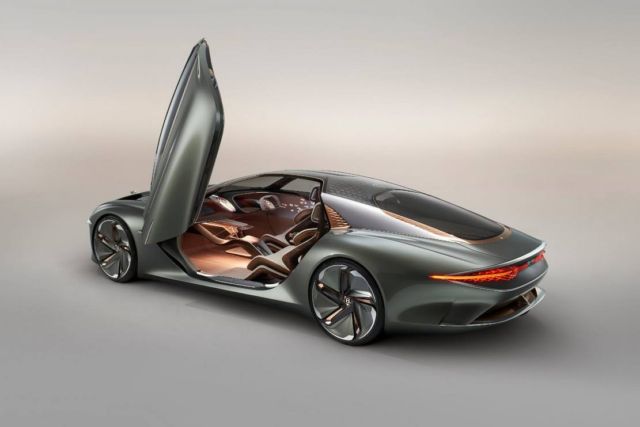 From the press release:
Bentley Motors celebrates its 100th birthday today by unveiling its vision of the future of luxury mobility at The Home of Bentley in Crewe. The Bentley EXP 100 GT is a physical embodiment of the future Bentley brand, reimagining Grand Touring for the future.
Beyond mere mobility, the Bentley EXP 100 GT concept car will enhance the owner's Grand Touring experience, whether driving or being driven autonomously.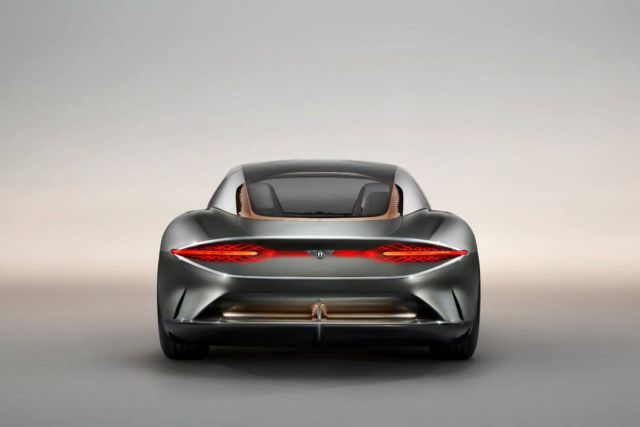 Bentley EXP 100 GT is borne from pure Bentley DNA and inspired by the company's deep understanding of the desires of its intelligent, forward-thinking customers. Beautifully styled, it embraces Artificial Intelligence (AI) as a means to reassert the car as a place for creating, experiencing and capturing extraordinary human experiences and emotions.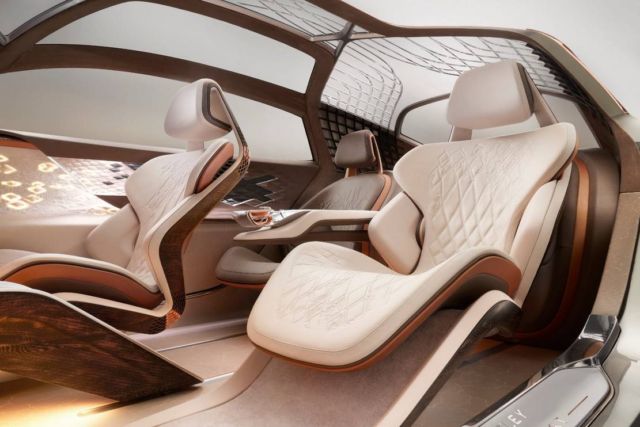 Designed from the inside out and taking advantage of an all-electric platform, Bentley EXP 100 GT reimagines the Grand Tourer for the world of 2035. This is a world of shared luxury experiences where passenger and driver enjoy equal status in their enjoyment of their extraordinary journeys. The cars' presence and impressive exterior proportions are reminiscent of many of Bentley's historic Grand Tourers but take these luxury hallmarks into the future. The result is a future vision commensurate with Bentley's status as the world's most sought after luxury brand.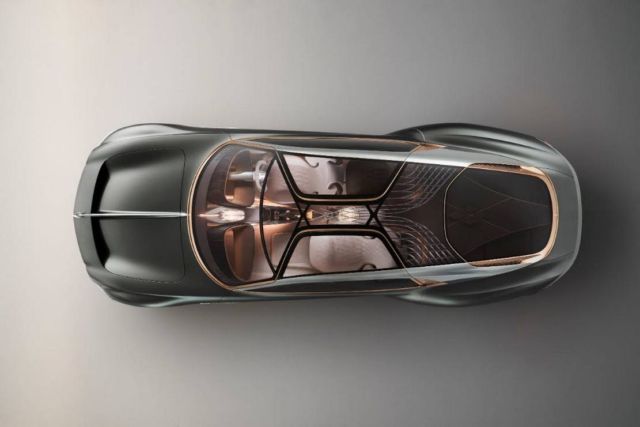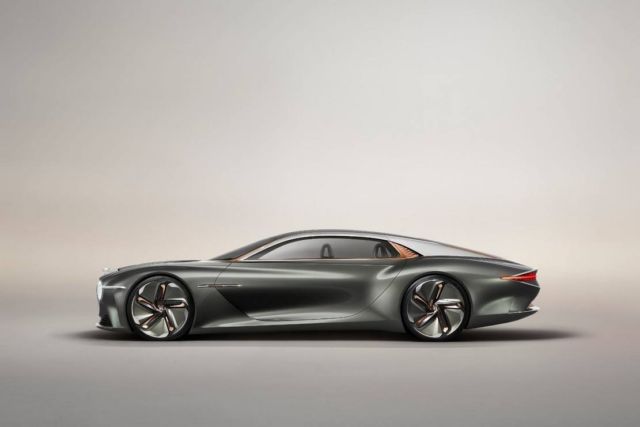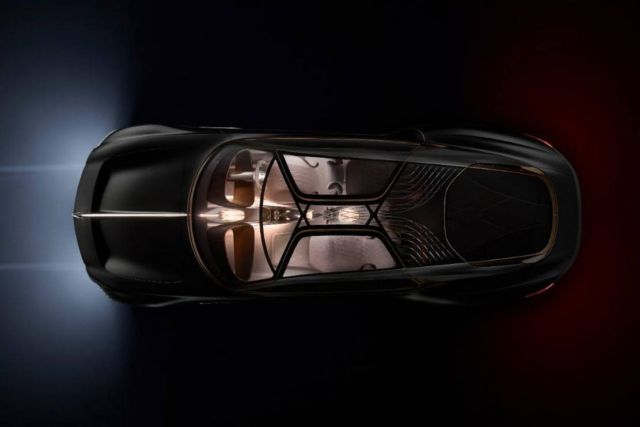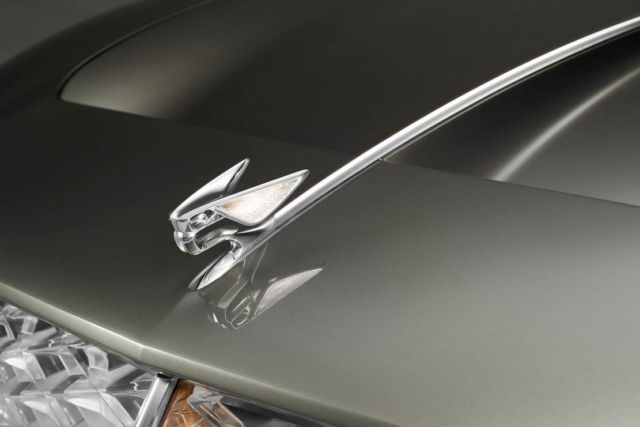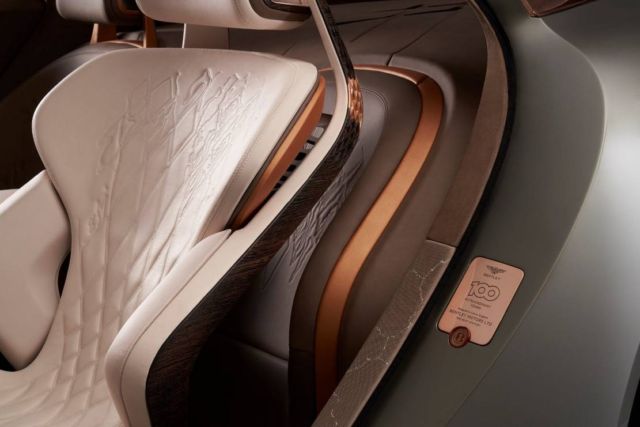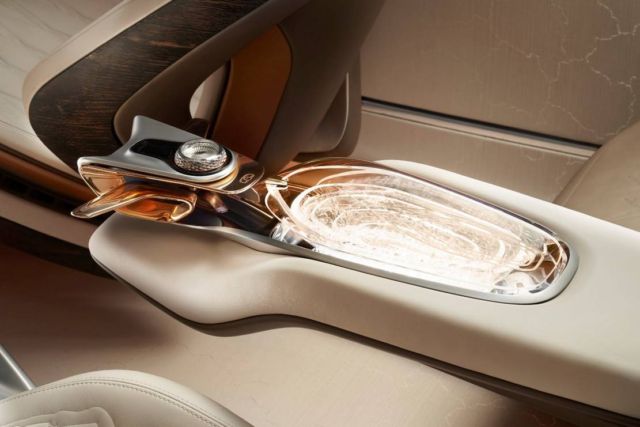 source Bentley