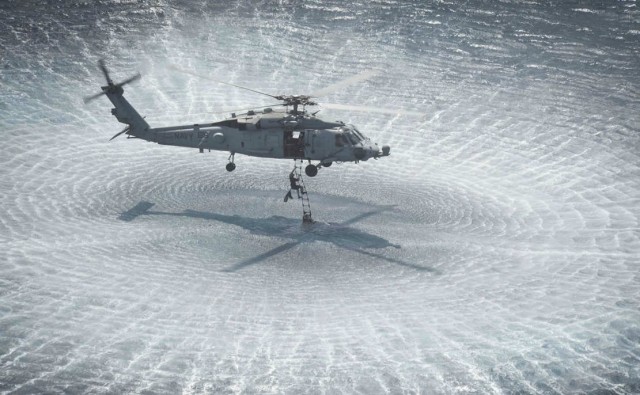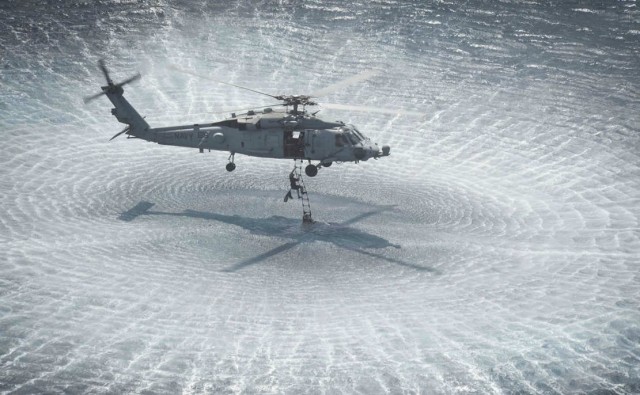 In this amazing photo, taken on April 12th, a member from Explosive Ordnance Disposal Platoon 621 is hoisted by an HH-60H Sea Hawk helicopter.
Credit: U.S. Navy photo by Mass Communication Specialist 3rd Class William Spears/Released
The HH-60H Sea Hawk assigned to the Dragonsalyers of Helicopter Antisubmarine Squadron (HS) 11 during a mine disposal exercise.
HS-11 is embarked with Carrier Air Wing One (CVW 1) as part of the Theodore Roosevelt Carrier Strike Group. USS Theodore Roosevelt is deployed in the U.S. 5th Fleet area of responsibility supporting Operation Inherent Resolve, strike operations in Iraq and Syria as directed, maritime security operations and theater security cooperation efforts in the region.
via gizmodo
source U.S. Navy