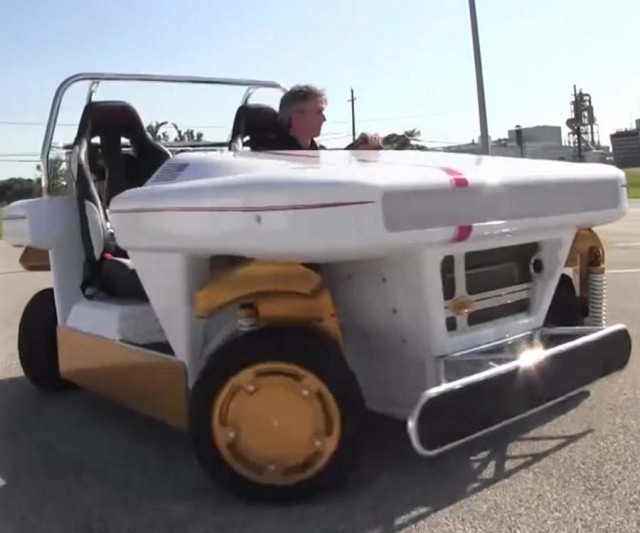 NASA's new Modular Robotic Vehicle advanced electric rover prototype, can drive sideways, drift around corners.   Take a look at the video…
The golf-cart-sized Modular Robotic Vehicle (MRV) created by NASA at the Johnson Space Center, developed by the space agency in partnership with the car industry.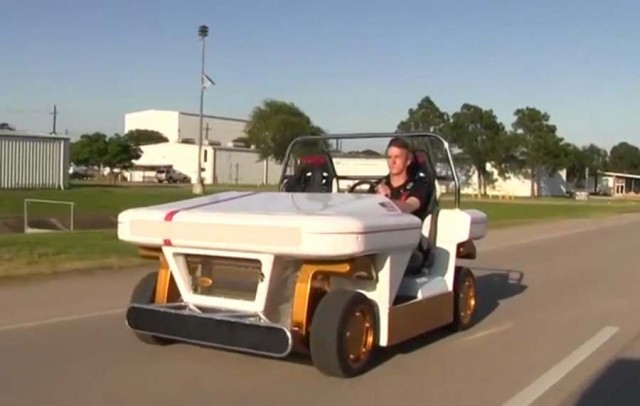 The electric rover also equipped with a remote control system, has four independent motors, built into each wheel and each one has a full 180 degrees of movement.
The MRV can be also driven by remote control
Watch an operator drifting the vehicle into a tight parking space:
via The Verge