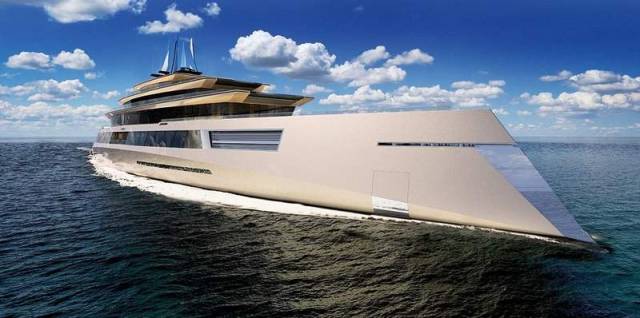 Bi-directional maneuverable Symmetry the incredible 590ft superyacht concept, is made up of six decks.
Symmetry designed by Dutch Yacht firm Sinot Exclusive Yacht Design (SEYD), features infinity pool, private spa, home cinema and a garden.
Images credit Sinot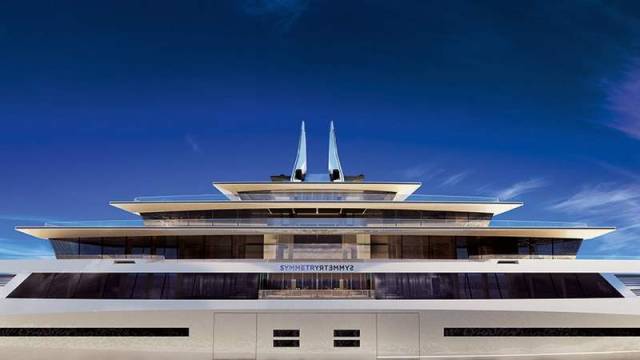 It has 10,700 sq feet of exterior deck space, can accommodate 34 guests and 48 members of staff.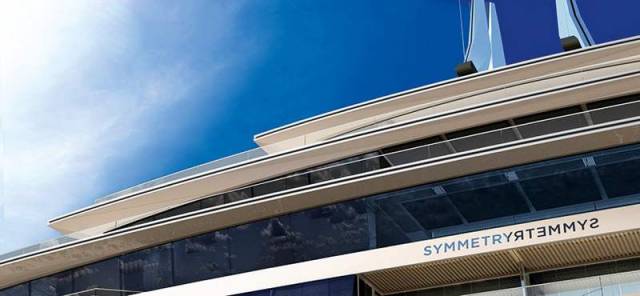 The designers explain:
"The yacht's layout is created by symmetrically building up from the center, instead of using the traditional linear setup. Functions on the decks are organized around the central void with an intuitive logic. The symmetrical shape of the hull allows for a bi-directional course at sea, tight maneuvers and pivoting, ensuring comfortable tender transfers on the lee side of the lower deck's mid-ship beach lounge. It was our aim to create a synergetic balance of functionality, beauty, engineering, and design. Symmetry reflects a genuine owner-centered philosophy of the yacht as a custom-designed private estate, moving freely over the world's oceans, offering an abundance of space to welcome beloved ones to indulge, work, play and enjoy life."