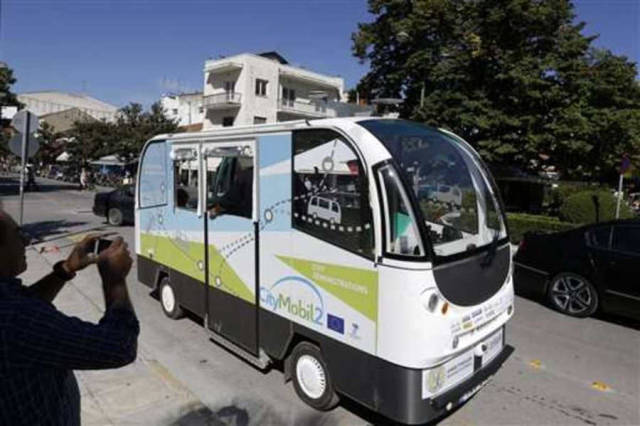 Autonomous – driverless buses are now transferring passengers, within normal traffic, in Trikala, Greece.
Scientists from the Institute of Communication and Computer Systems, are running a program in Trikala, with small CityMobil2 completely driverless buses, that can fit 12 passengers, operating within normal traffic.
Image credit Thanassis Stavrakis
Angelos Amditis research director, tells Popular Science:
"It's the first time someone dared to bring a totally automated vehicle into open traffic."
The buses been tested without passengers, but from on people will be able to use them to get around.
According to the developers, the trip that is free of charge, "could be safer and more efficient than buses driven by humans."
via Popsci