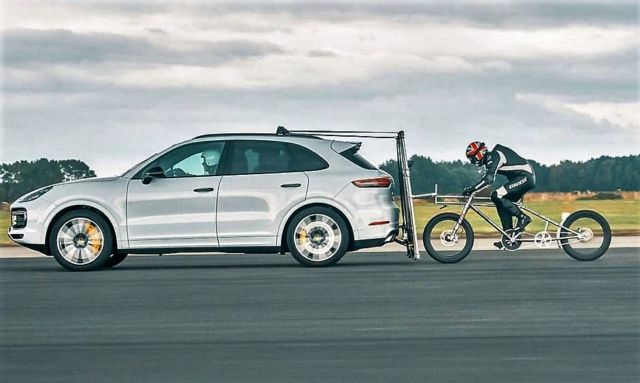 Neil Campbell becomes the fastest European ever on a bicycle and Porsche helps this speed record to be broken.
The record attempt took place at Elvington Airfield in Yorkshire. Forty years after Jean-Claude Rude attempted to set a new speed record behind a Porsche 935 Turbo, Neil Campbell used the slipstream of the Porsche Cayenne Turbo to beat his own record of 135 mph, set in June.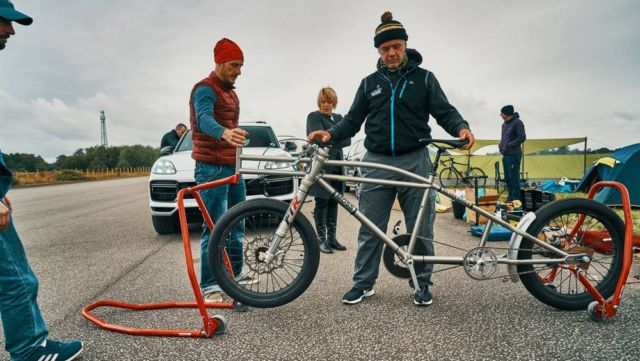 Supported by a loyal team of volunteers, to set the record took stamina and immense strength on Campbell's part, as well as two specially selected machines. Campbell's bicycle was created by Cheshire-based Moss Bikes, designed to be incredibly strong and stable at speeds of up to 200 mph. Formed from a mix of carbon fibre and 3D printed parts, it has interchangeable gears, a wheelbase that's much longer than a conventional bicycle and tyres specially rated for the purpose.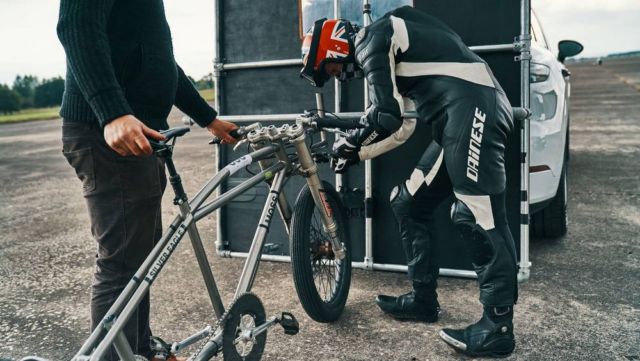 Neil Campbell said:
"We've got so little space that it was essential that we got up to speed as quickly as possible. The acceleration of the Cayenne was incredible – it was like being strapped to a rocket. I was pedalling throughout, harder and harder, before I released from the car at just over 100 mph and got my head down and gave it all I could. All the time the Cayenne was right ahead of me, clearing the air – it was so stable. I look back on the pictures and think 'what was I thinking' but I was focussed I didn't really take it all in. It's an incredible feeling – to get 149 mph on such a short runway is beyond anything I expected. We're within touching distance of the world record. I can't thank my team and supporters enough for the help and confidence they've given me."
source Porsche