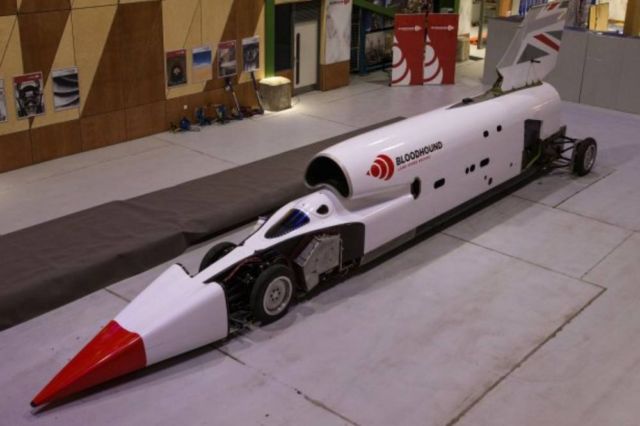 Bloodhound SSC project has been renamed to the Bloodhound LSR (Land Speed Record) with a new color scheme.
Bloodhound is powered by a combination of a Rolls-Royce jet engine from a Typhoon, and a hybrid rocket engine from Nammo.
The current world land speed record of 763.035 mph (1,227.985 km/h) was set over 20 years ago by a British team including Bloodhound LSR driver Andy Green. Advances in engineering design, materials and computational fluid dynamics (CFD) since the last record was broken mean we can be confident of breaking that record with Bloodhound LSR.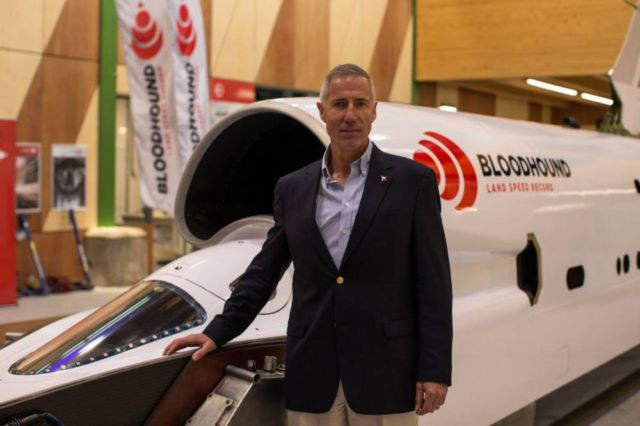 CEO Ian Warhurst, explains:
"Since buying Bloodhound from the administrators last December, the team and I have been overwhelmed by the passion and enthusiasm the public have shown for the project. Over the last decade, an incredible amount of hard graft has been invested in the project and it would be a tragedy to see it go to waste."
source Bloodhound