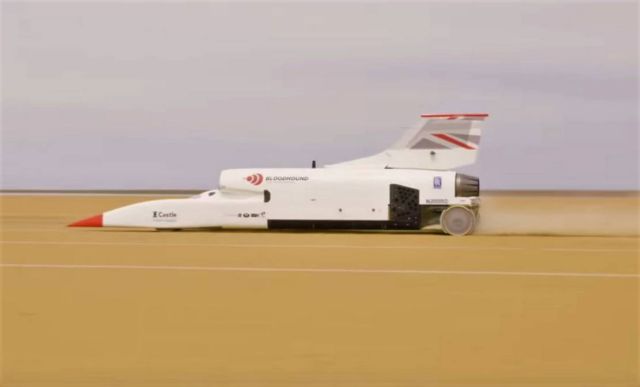 The Bloodhound Land Speed Racing team obliterated its target of 450mph by recording a top speed of 461mph.
Today's 'Run Profile 5' called for a max reheat (afterburner) start from the zero-kilometre mark at the north end of the Hakskeenpan desert runway.
As well as pushing the speed further, a key objective today was to test the right parachute, after a successful deployment of the right parachute on the October 31st.
Bloodhound blasts from 0 to 334mph in under 20 seconds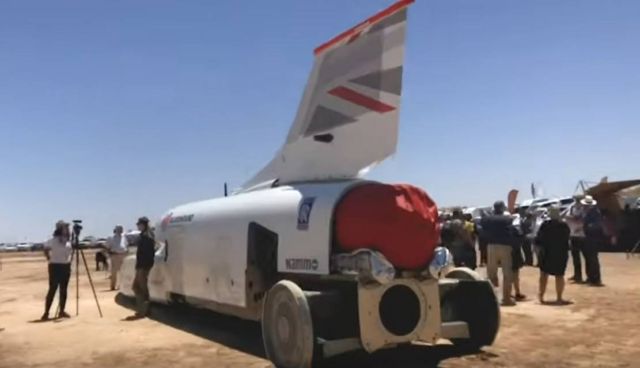 Andy Green rolled off the line in 'max dry' – no flames out the back – before picking the speed up to 50mph, at which point he pressed the throttle peddle past the detent catch, which engaged maximum reheat.
All of the Bloodhound's 90kN of thrust (54,000bhp) was used to blast the car up to 461 mph. Andy had lifted off the throttle at 440mph to stabilise the car, before pulling the left parachute to test it is in working order.