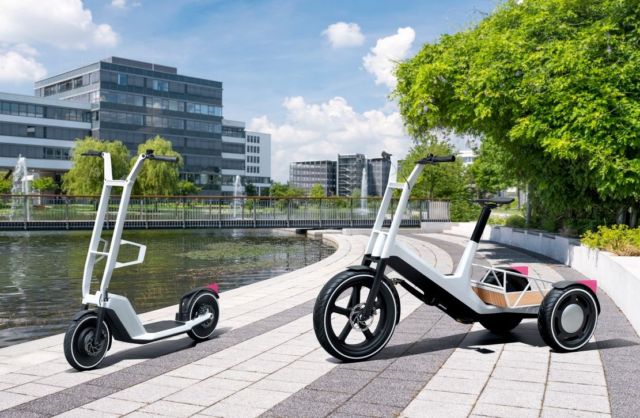 BMW Group Research unveils innovative concepts for cargo e-bike and e-scooter, helping to create the liveable city of the future.
The BMW Group is actively here, its approach to mobility also looks beyond the company's core business. The BMW Group has already presented a number of innovative micromobility solutions to the public in the past, including the BMW Motorrad X2City, the Personal Mover Concept and the BMW Vision E³ Way elevated road concept. With the unveiling of the electrified bicycle Concept DYNAMIC CARGO and the e-scooter Concept CLEVER COMMUTE, the BMW Group engineers are once again demonstrating their unrivalled ability to transfer know-how from the automotive sector to concepts for micromobility vehicles.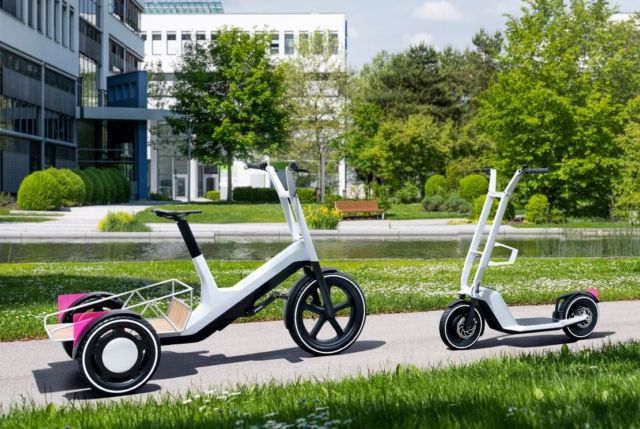 Concept Dynamic Cargo: unexpected cycling pleasure plus exceptional variability.
Compact, three-wheeled cargo bike concept with high agility, flexible usage options and increased year-round suitability
Variably usable loading platform with innovative attachments for transporting loads and/or children as well as for leisure activities
Concept Clever Commute: the perfect companion for the "last mile".
Ergonomic design suitable for everyday use, excellent riding stability and extremely compact when packed up
Genuine mixed-mobility option: innovative "public transport mode" makes it easy to incorporate travel on public transport into longer journeys
Ideal for park & ride: minimal size when packed makes it ideal for carrying in the car boot
source BMW