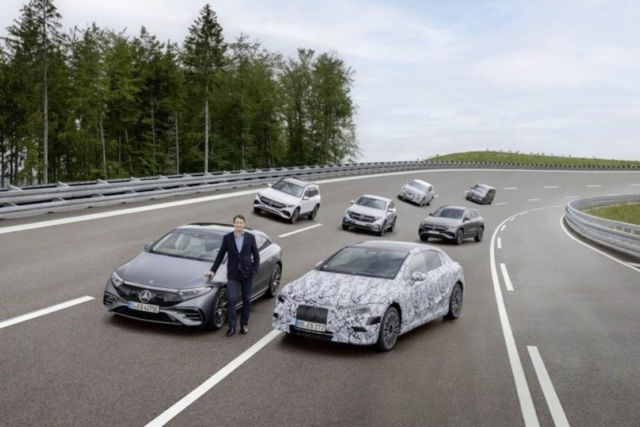 Mercedes-Benz will be ready to go all electric at the end of the decade, where market conditions allow.
Mercedes-Benz is getting ready to go all electric by the end of the decade, where market conditions allow. Shifting from electric-first to electric-only, the world's pre-eminent luxury car company is accelerating toward an emissions-free and software-driven future.
By 2022, Mercedes-Benz will have battery electric vehicles (BEV) in all segments the company serves. From 2025 onwards, all newly launched vehicle architectures will be electric-only and customers will be able to choose an all-electric alternative for every model the company makes. Mercedes-Benz intends to manage this accelerated transformation while sticking to its profitability targets.
Mercedes-Benz to install battery cell capacity of more than 200 Gigawatt hours with partners, plans for eight Gigafactories.
Efficiency of electric drivetrains to be enhanced through vertical integration and the acquisition of YASA, a specialist in ultra-high performance axial flux motors.
Plug & Charge to introduce seamless charging without extra steps needed for authentication and payment. Mercedes me Charge to have more than 530,000 AC and DC charging points worldwide.
Ola Källenius, CEO of Daimler AG and Mercedes-Benz AG, said:
"The EV shift is picking up speed – especially in the luxury segment, where Mercedes-Benz belongs. The tipping point is getting closer and we will be ready as markets switch to electric-only by the end of this decade. This step marks a profound reallocation of capital. By managing this faster transformation while safeguarding our profitability targets, we will ensure the enduring success of Mercedes-Benz. Thanks to our highly qualified and motivated workforce. I am convinced that we will be successful in this exciting new era."
source Mercedes-Benz