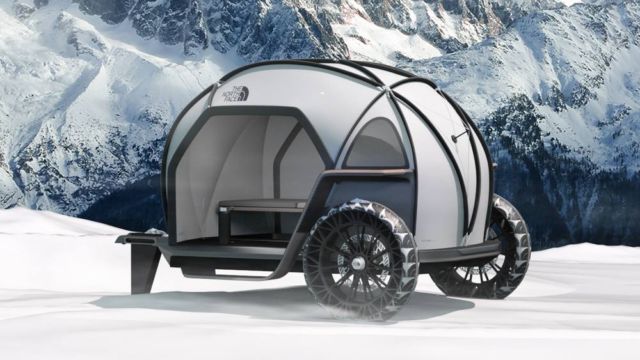 BMW and the North Face revealed a lightweight camper made of fabric, at the CES 2019.
BMW Designworks and North Face designed a new camper, made by a breathable, waterproof fabric called Futurelight.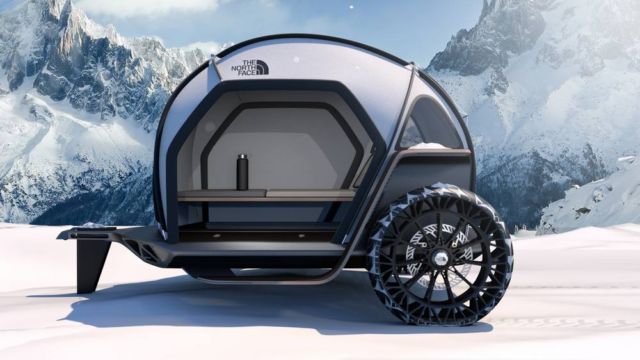 Inspired by the 2008 BMW GINA light concept car, that had a body made of fabric stretched, Futurelight uses a 'nanospinning process' allowing for the first time, air permeability into the membrane of a fabric.