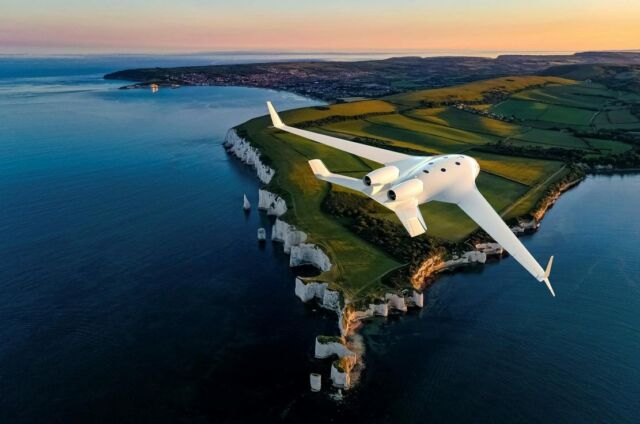 Bombardier announced that the futuristic-looking Blended-Wing 'EcoJet' cuts emissions by 50%.
Bombardier successfully completes the initial flight testing phase of the EcoJet research project, aiming to develop and mature technologies to support a sustainable future for business aviation.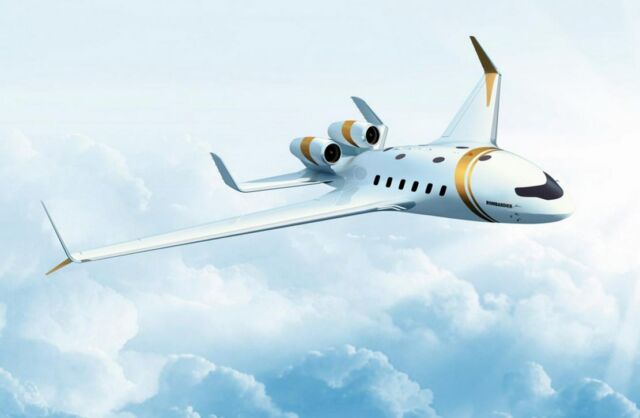 This research and technology project using a model of a blended-wing-body aircraft aims to reduce emissions by up to 50% through a combination of aerodynamic and propulsion enhancements.
Stephen McCullough, Senior Vice President of Engineering and Product Development, said at EBACE in Geneva:
"Bombardier has taken a leadership position in the industry's efforts to reduce its environmental footprint, and the EcoJet research project is paramount to developing the technologies that will bring us toward the goal of net zero emissions by 2050. We are very pleased to see the highly engaging results yielded so far and to continue our trailblazing work as we kick off the next phase of this game-changing research project. The EcoJet research project has garnered a high level of interest across the industry, and we are looking forward to mobilizing partners as we continue to define the future of business aviation."
The EcoJet's subsequent phase of testing, focusing on flying a larger-scaled model, is well underway.
Images credit Bombardier 
source Bombardier