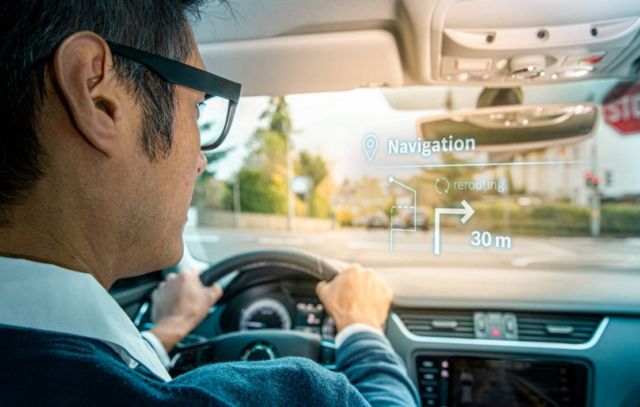 The Bosch next generation Smart glasses Light Drive module is a sole source, all-in-one technology stack.
Smartglasses Light Drive consisting of MEMS mirrors, optical elements, sensors, and onboard processing.
This integrated solution delivers a clean visual experience with bright images that are always in focus – even in direct sunlight.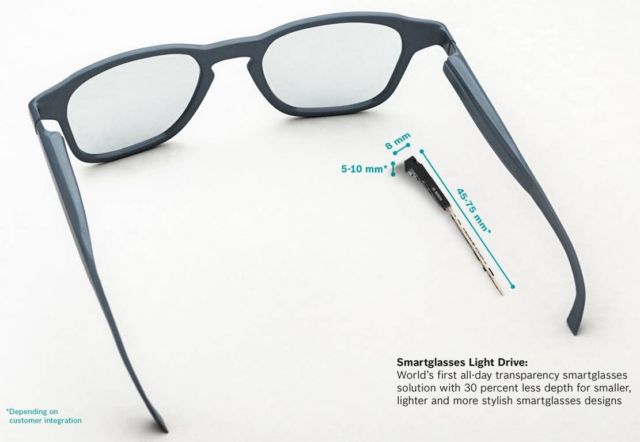 The Bosch Smartglasses Light Drive provides an alternative to smartphone or smartwatch screen checking. The light drive is composed of a technology stack of Bosch optical, computing, and sensor components. The optical systems include microelectromechanical system (MEMS) mirrors with ASIC controller that precisely direct a low-power beam of light to the user's eye.
source Smartglasses Light Drive