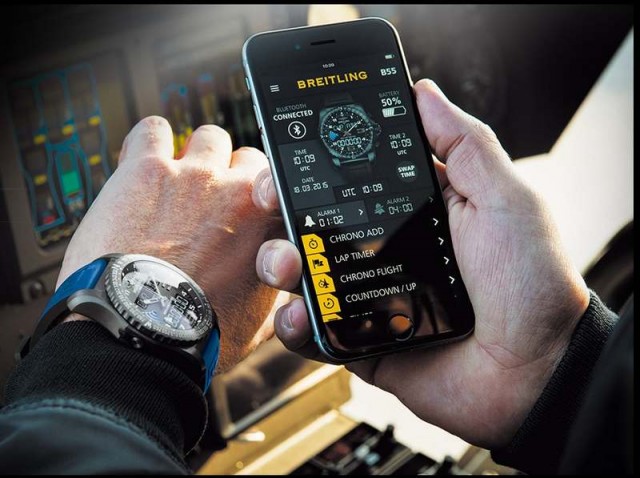 The Breitling B55 'Connected Chronograph' Swiss-made smartwatch, features all the chronograph functions, can also be connected to a mobile app via Bluetooth.
Images credit Breitling 
The two-way communication of Breitling B55 'Connected Chronograph', enables the two instruments to form a perfectly complementary pair in which each is used for what it does best.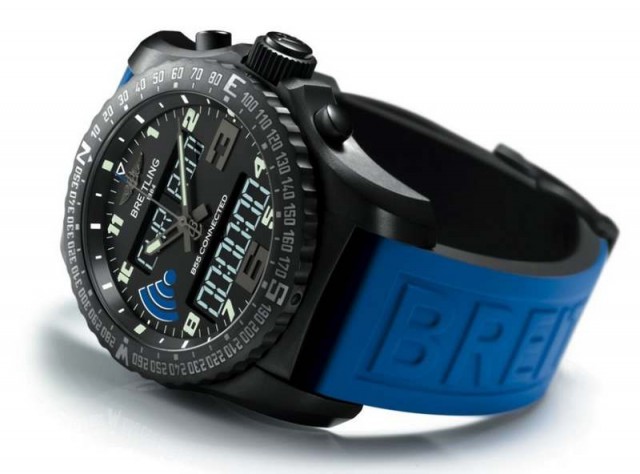 The new connected watch system devised by Breitling thus facilitates in keeping with the spirit of authentic instruments for professionals. The B55 Connected distinguished by its ultra-technical look, based on a titanium case with black carbon-based coating and a dial adorned with a blue wireless symbol.

For Breitling, there was no question of turning a watch into an extension dependent on a phone and less high-performance than the latter. The chronograph remains the absolute master and the connection with the smartphone is primarily designed to improve its user friendliness. Since the main assets of a smartphone are its screen and its ergonomic interface, owners of the B55 Connected can use their phone to perform certain adjustments (time-setting, timezones, alarms, display and operating parameters, night mode, etc.).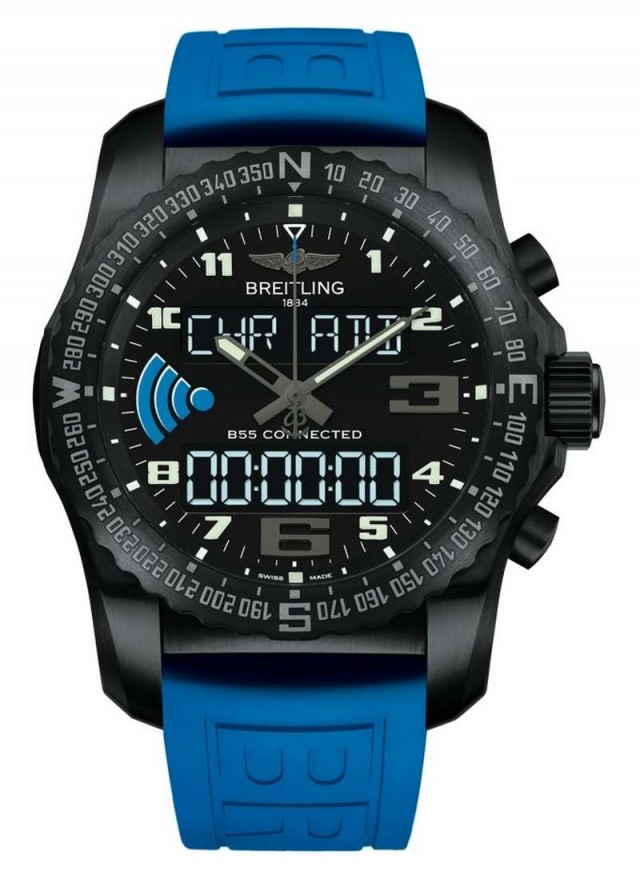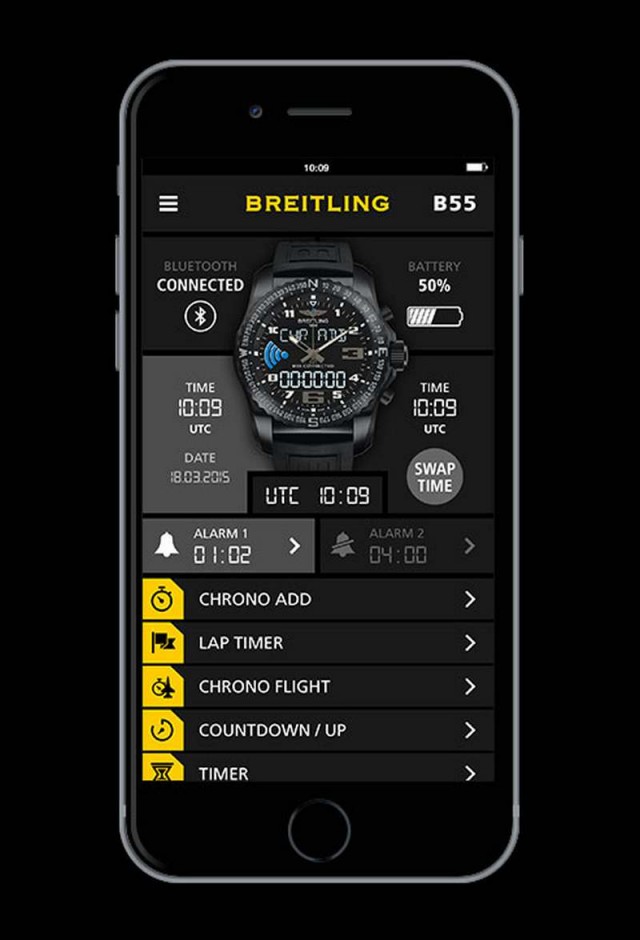 via perpetuelle
source Breitling