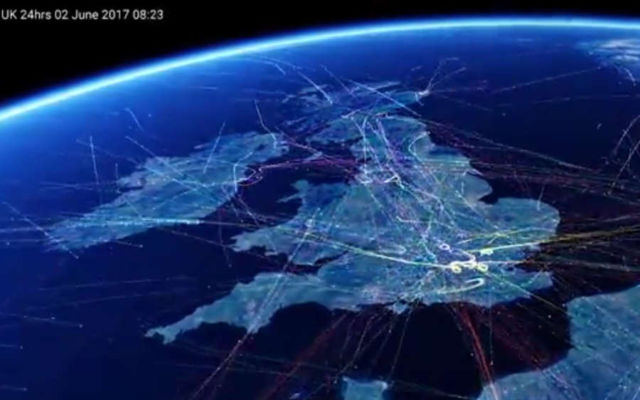 Stunning time-lapse footage captures Britain's busiest flight paths…
In this footage (watch it here) you can see how hectic Britain's airspace is. The National Air Traffic Services (NATS) is expecting a record-breaking 8,800 in and out of the country flights, in July 21.
According to their calculations, they are expecting more than 770,000 flights this summer.