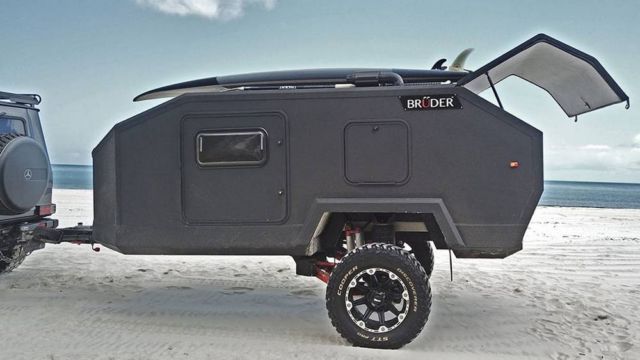 The Bruder EXP-4 soaks up bumps, undulations and corrugations like no other off-road trailer.
The Bruder EXP-4 is fully engineered: the suspension, the chassis and even the body construction.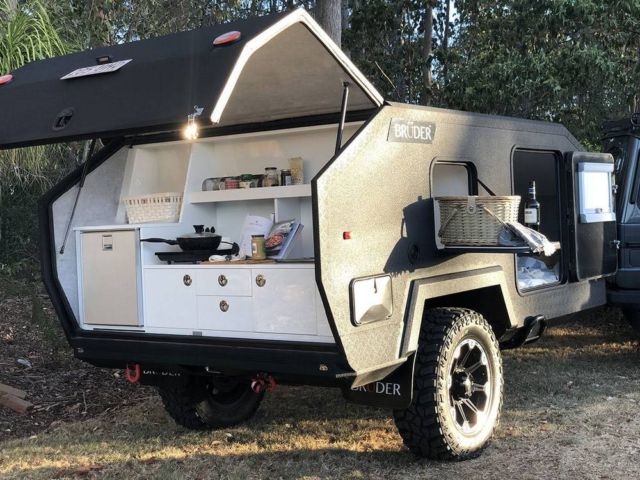 It uses best practise design and engineering principles, regularly overlooked by others in the trailer industry. This includes correct geometry throughout the full range of suspension motion, thereby maximising efficiency of components including all four Bruder-specific remote canister mono tube shock absorbers.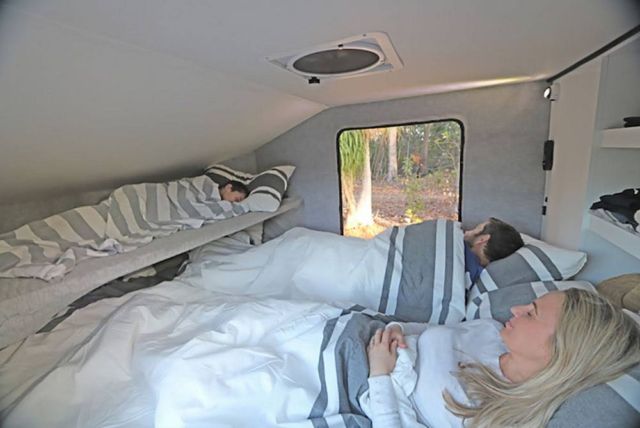 The EXP-4 has nearly triple the adjustable wheel travel of the nearest air suspension system.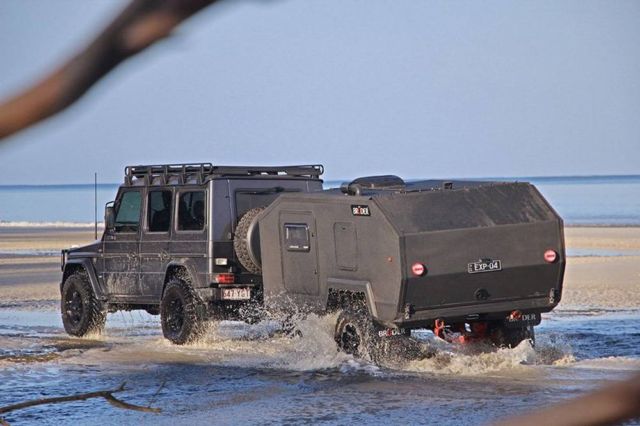 Our suspension is only available on Bruder expedition trailers and is made from Australian 450 grade high tensile circular hollow section steel and shaped to maximise ground clearance. Our attention to detail and knowledge of off-road environments makes the EXP-4 extremely durable and in maximum height mode its body can achieve over 850mm of clearance.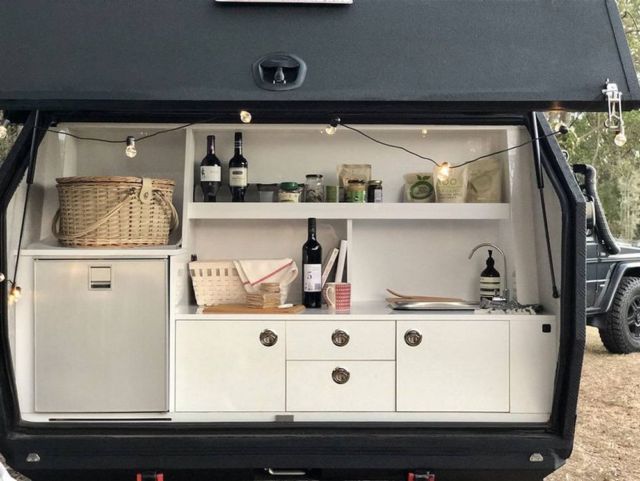 source Bruder