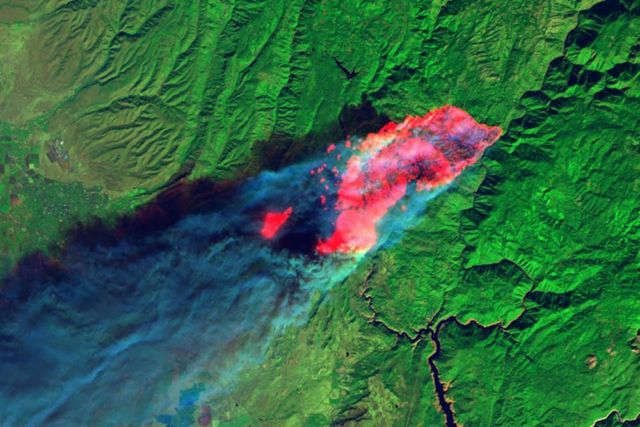 Fire destroys and decimates. It takes out almost everything in its path. Satellite images from Camp fire as it burned through Paradise, in California.
In the wake of a fire, a burn scar appears which takes a long time to heal. The mountains of San Bernardino County in Southern California were in a healing pattern for ten years after the Paradise and Cedar wildfires burned hundreds of thousands of acres north and east of San Diego in 2003, according to Weather.com.
Above, short-wave infrared (red) captured by Landsat 8 shows the full extent of the actively burning area of the Camp Fire four hours after it started. The red patches are fires that leapfrogged in front of the primary burn front, which was growing at a rate of approximately 5 km per hour.  Credit Earth Engine image by Jeff Chambers.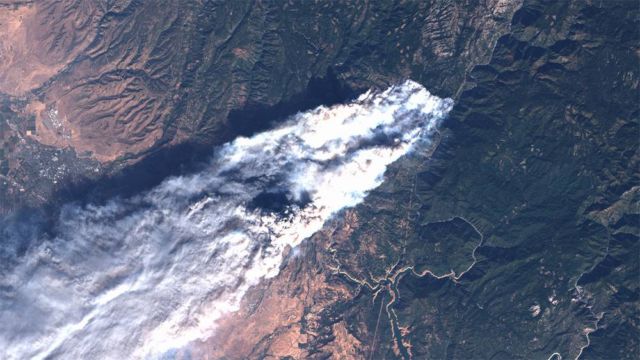 A true-color version of the Landsat image, providing a view of the fire and the state of the surrounding vegetation in the visible wavelengths.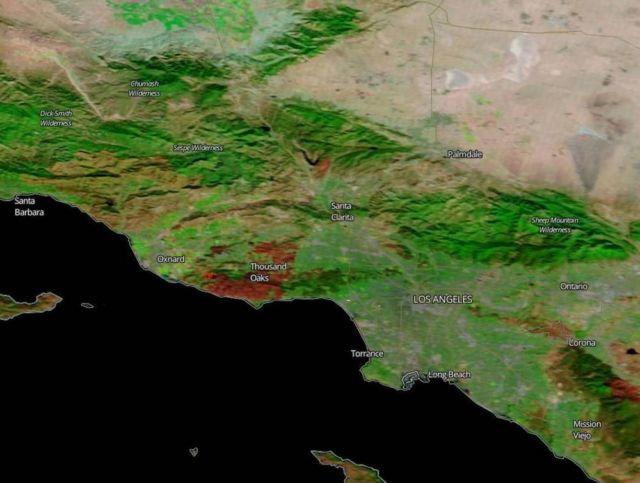 This false-color image was taken by the Terra satellite using the corrected reflectance bands on the MODIS instrument to highlight the scarred areas on November 14, 2018.
source NASA