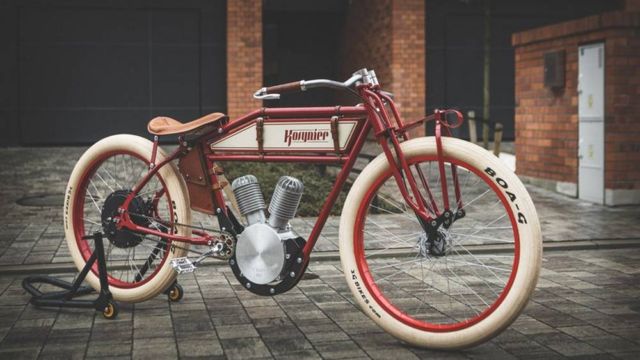 Kosynier Boardtrack allows you to go back in time and experience how motorcyclists felt racing at the beginning of the twentieth century.
Kosynier Boardtrack created an ebike inside a 1920s motorcycle. It looks just like sport motorcycles did 100 years ago.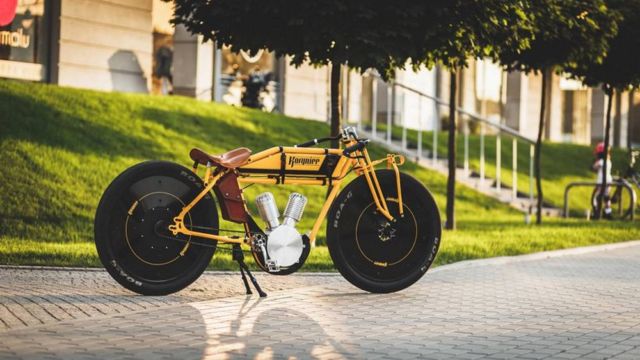 Constructed by local craftsmen, retro Kosynier Boardtrack stylistically relates to the classics, but the drive is modern, it's electric!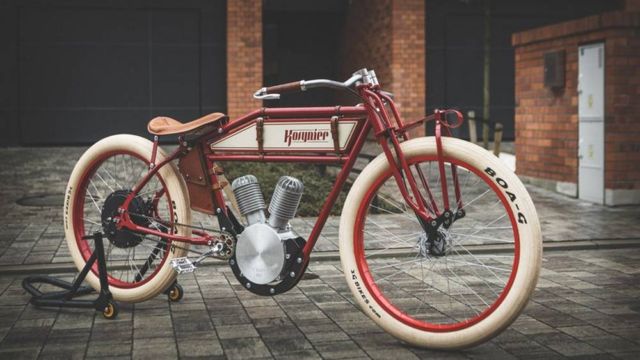 Batteries are the same as in innovative Tesla cars. Kosynier arouses interest wherever it appears.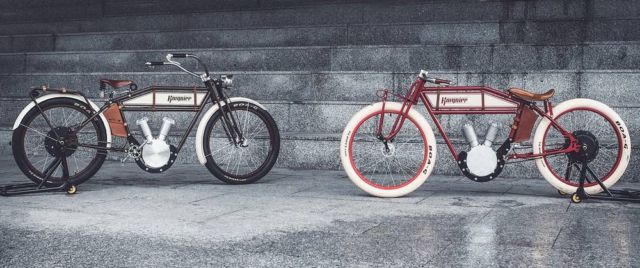 We have proof. After ordering a Kosynier, you'll receive a video, where you will see how we made your electric Kosynier bicycle. The video will be recorded with six cameras. You will decide which camera to view.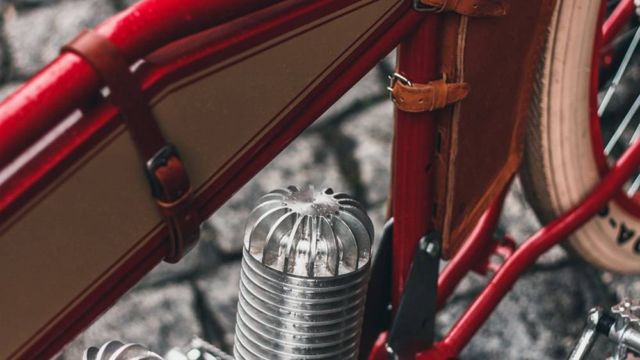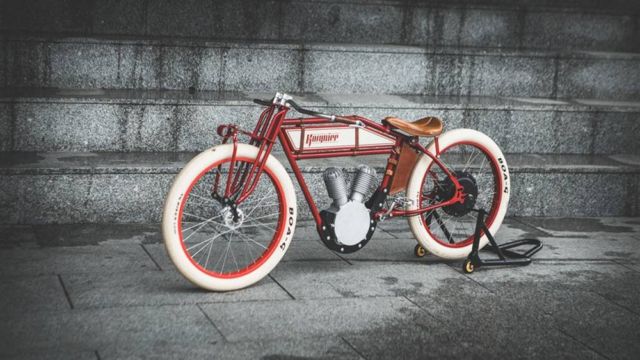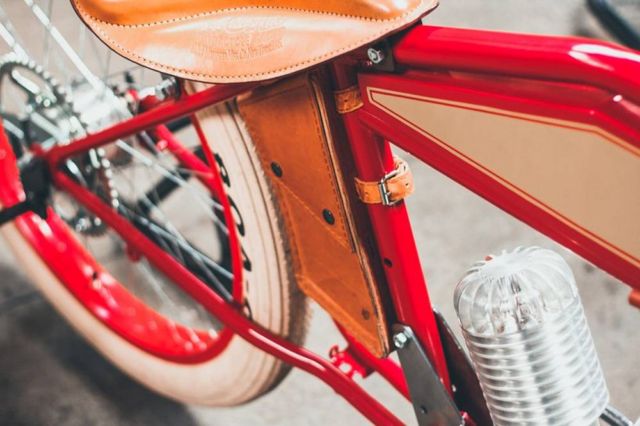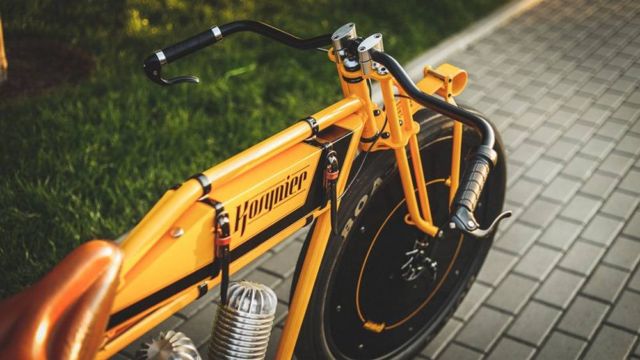 source Kosynier