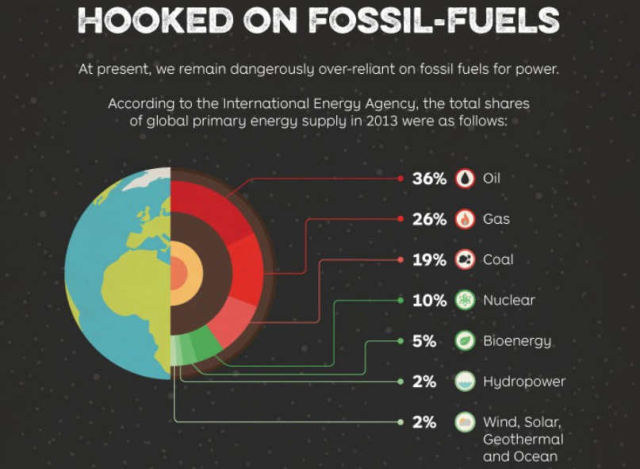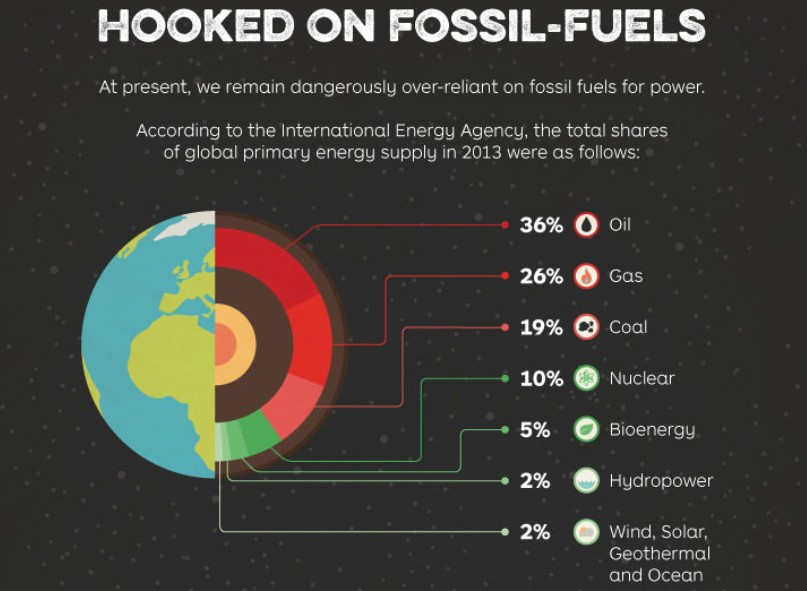 We are facing ecological and economic ruin by 2050, if we don't change our addiction on fossil fuels, that we are hooked since the Industrial revolution.   Watch the infographic…
At present we remain dangerously over-reliant on fossil-fuel power. However, it's not too late – if we take steps in the right direction we can beat our addiction.
To safeguard the future, we must spark an energy revolution.

source Arbtech