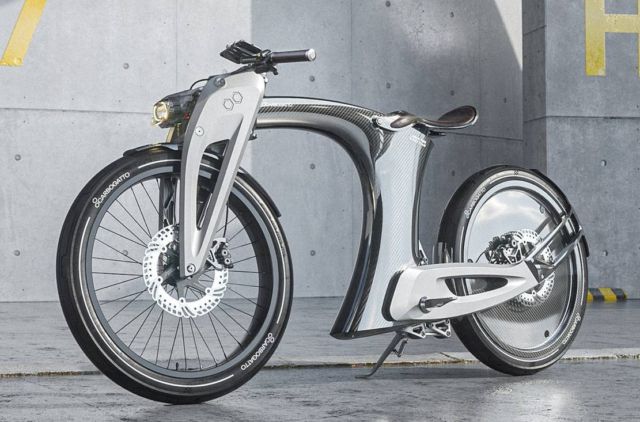 Carbogatto H7 fully electric lightweight L1e class motorbike, offers modern technology in retro-futuristic design.
Carbogatto H7 is equipped with a removable lithium-ion 1150 Wh battery and charge indicator digital display. Comfortable entire day riding of up to 100 km distance.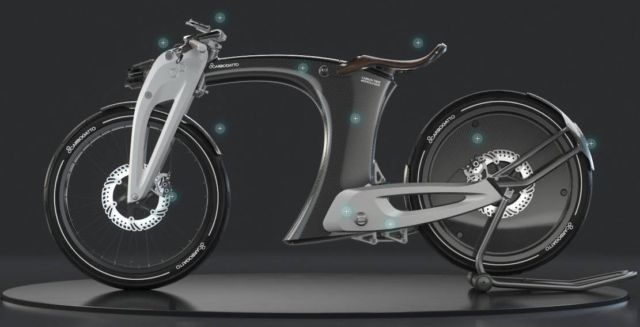 Frame is the key design element in the creation of the unique retro-futuristic style of Carbogatto H7. Elegantly crafted, but being a monocoque, the frame is the most reliable base element. Just like all other aesthetic components it is made of extra strength carbon fiber.
Carbogatto H7 front suspension is a girder type, which was inspired by classic cruiser bikes. This type is an ideal solution for everyday urban riding that ensures the perfect balance between shock absorption feature and maneuver comfort in steering.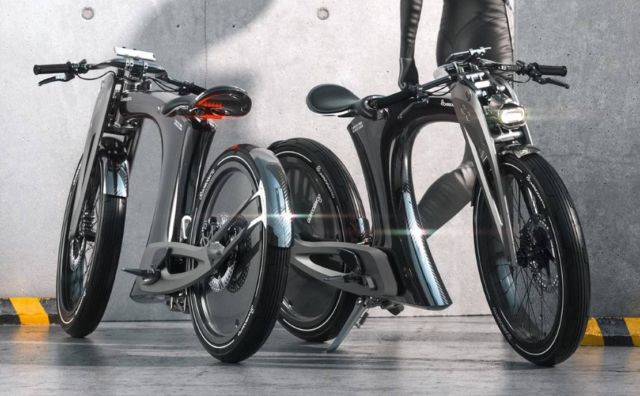 Handlebar is one of the most important aesthetic elements in shaping the one-of-a-kind style of Carbogatto H7.
There are 5 types of handlebars to choose from, which differ by material and the bend degree, to pick the most comfortable seating position and unrivaled optimum riding experience.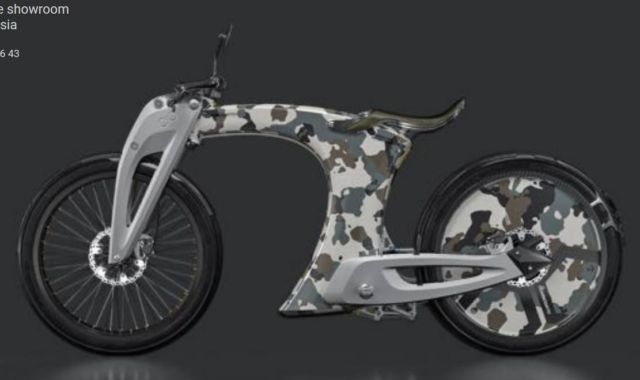 Carbogatto H7 rear suspension is designed using the mechanism of progression, which allows for non-linear compression of the shock absorber during the linear movement of the rear wheel. It adds up to the comfort of the ride and bike's control on different types of road conditions.
Parking stand of Carbogatto H7 is integrated into the suspension, which makes it almost invisible in motion.
Functional folding footrests have two different shape options – standard (version 1) and shifted 85mm back (version 2) for more aggressive seating position.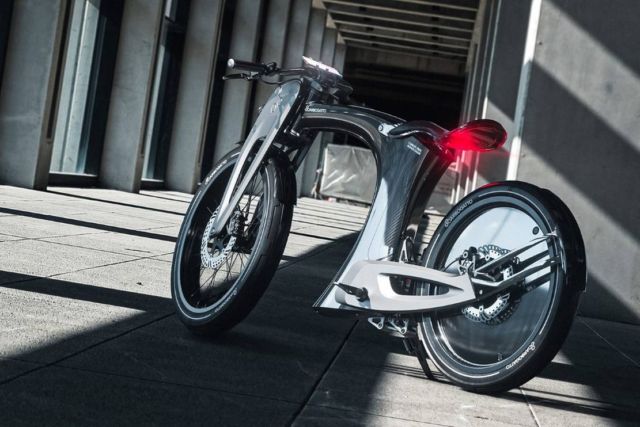 Lightweight carbon fiber fenders and hugger provide complete protection from splashes and fit perfectly with the design concept of Carbogatto H7.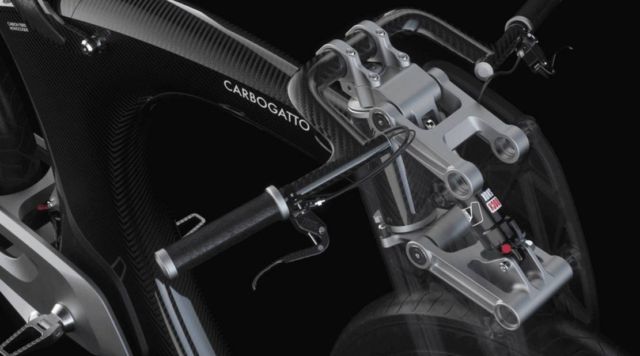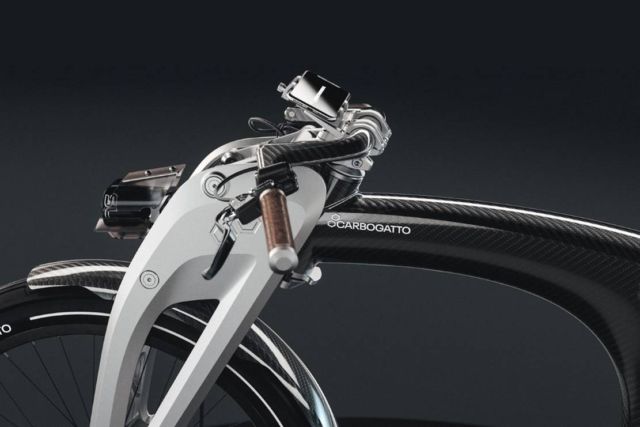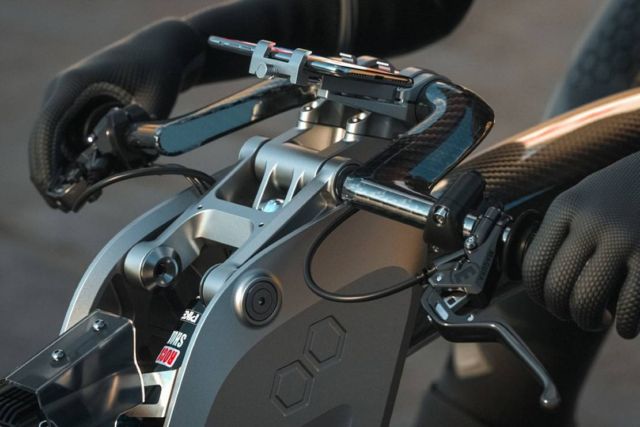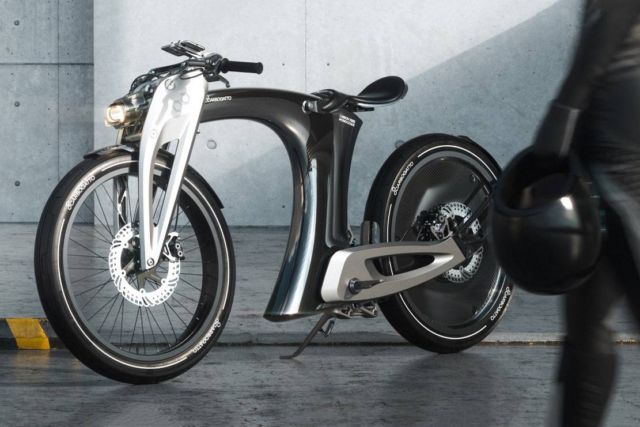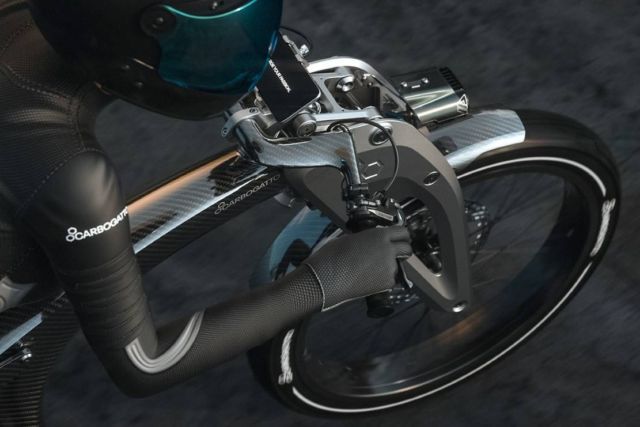 source Carbogatto