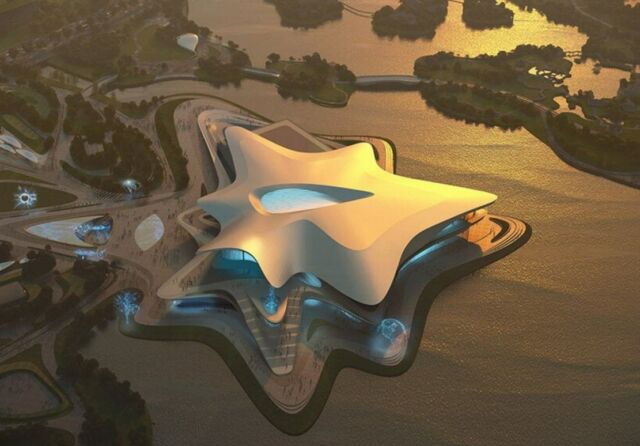 The star-shaped Chengdu Science Fiction Museum to host Worldcon 2023 in the city of Chengdu, China.
The Chengdu Science Fiction Museum by Zaha Hadid Architects, currently under construction, will be the main venue of the 81st annual World Science Fiction Convention (Worldcon) and Hugo Awards later this year.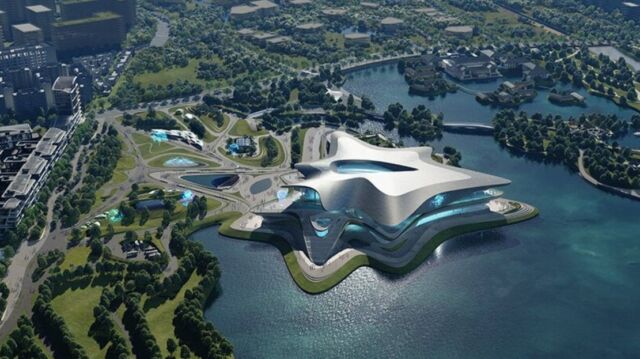 Surrounded by mountain ranges and forests, Chengdu cultivated a unique local culture rooted in its rich history that includes the mystical visions and extraterrestrial forms within the carvings and masks of the Bronze Age Sanxingdui civilization.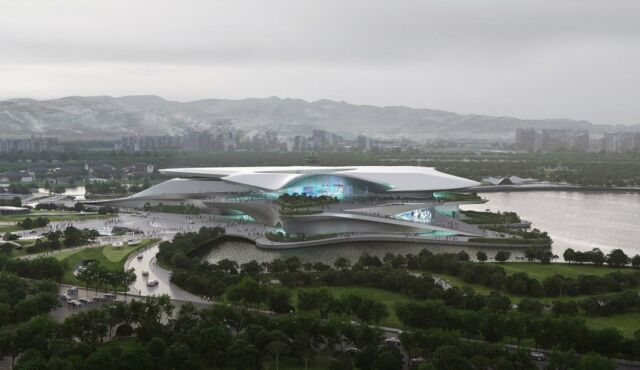 The capital of Sichuan province in Southwest China, Chengdu has grown to a city of over 20 million residents and become an important global center of scientific innovation and research.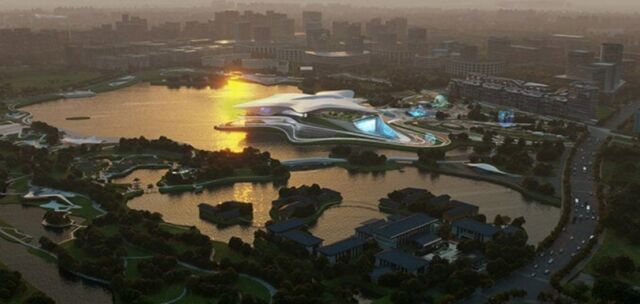 The new Chengdu Science Fiction Museum is situated on Jingrong Lake within the Science 8 Innovation New City of Chengdu's Pidu District. Integrating with the natural landscapes along the lakeshore, the museum's design defines nodes of activity connected by pedestrian routes that extend from the city and adjacent metro station through the surrounding parkland into the heart of the building; creating a journey of discovery that weaves between indoor and outdoor plazas at multiple levels to link the museum's exhibition galleries, educational facilities, cafes, and other amenities.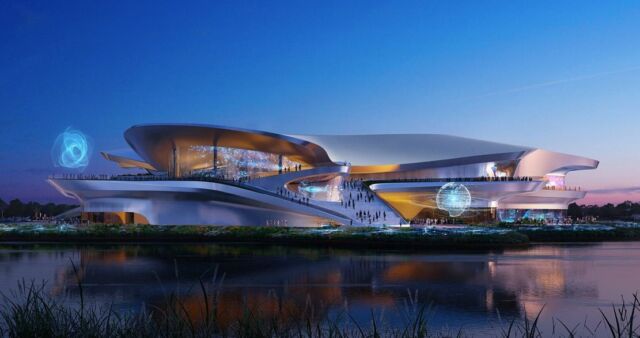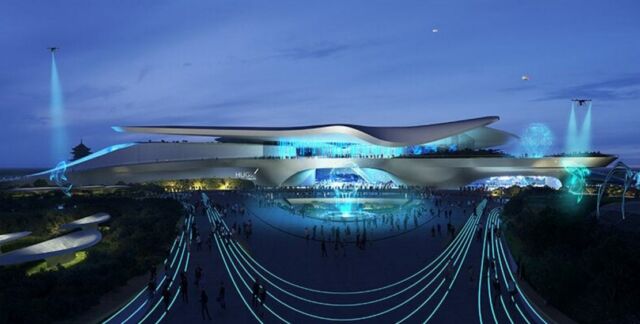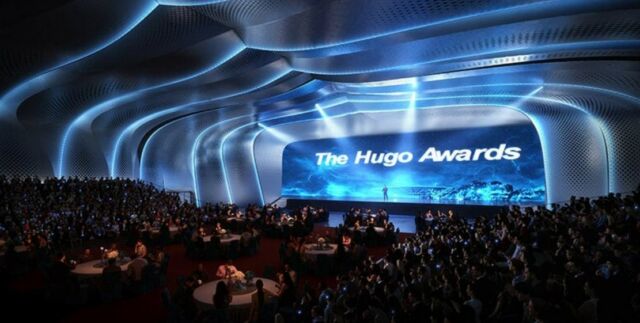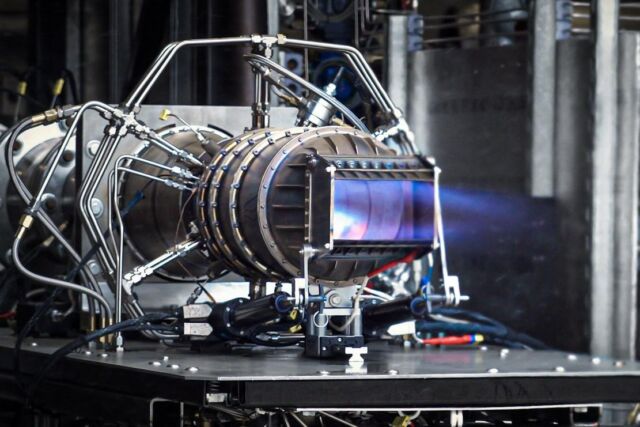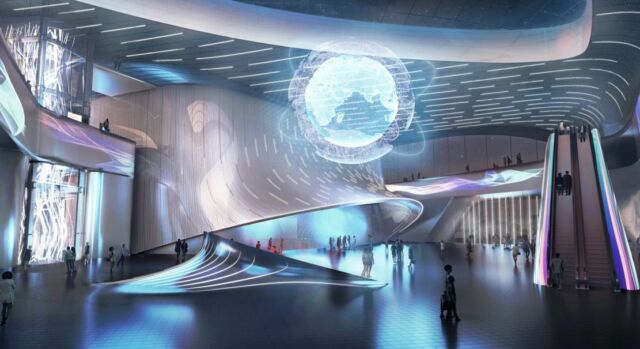 Images credit Zaha Hadid Architects
design: Patrik Schumacher
visuals: ATCHAIN
source Zaha Hadid Architects