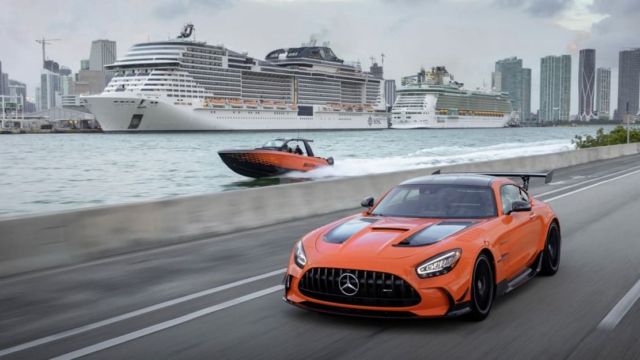 New 2,250 horsepower Cigarette 41' Nighthawk AMG Black Series draws inspiration from the performance flagship Mercedes-AMG GT Black Series.
Mercedes-AMG and Cigarette Racing presented the highly exclusive 13th special edition boat, the all-new Cigarette 41' Nighthawk AMG Black Series special edition boat, alongside the breathtaking new on-road performance benchmark, the Mercedes-AMG GT Black Series (fuel consumption combined: 12.8 l/100 km; CO2 emissions combined: 292 g/km).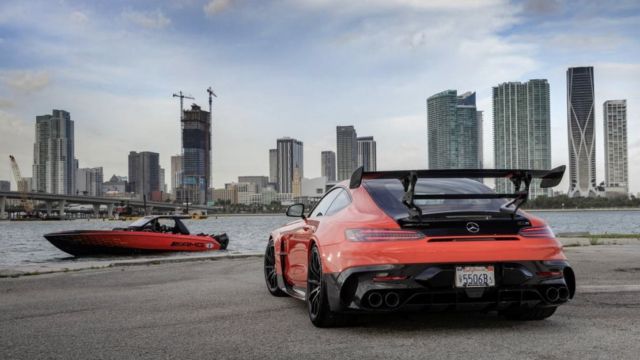 As the 13th boat jointly developed in this longstanding partnership, this boat is the latest in an impressive line of highly exclusive special edition performance boats. The new Cigarette 41' Nighthawk AMG Black Series promises direct and unfiltered performance, combined with iconic design and luxurious features, with exclusivity and craftsmanship unlike any other performance boat in its segment.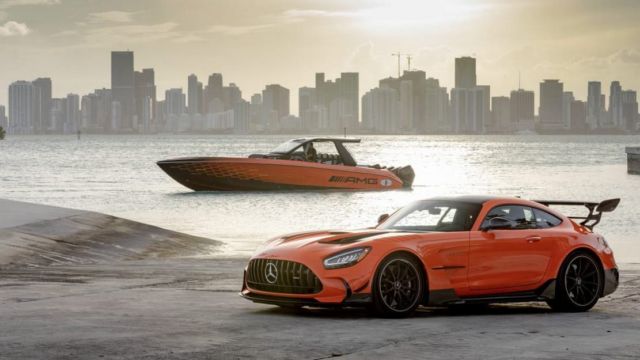 The 41' Nighthawk AMG Black Series Edition draws on Cigarette's advanced engineering, utilizing cutting-edge elements such as a unique twin-step hull design to deliver its remarkable on-water performance. A low center of gravity, which improves handling, and light overall weight, which improves speed, have been achieved using a completely carbon-fiber deck and an all carbon-fiber hardtop design. Intelligent use of composite materials and proprietary construction techniques improve structural integrity, delivering enhanced ride comfort and composed handling characteristics in even the most demanding conditions.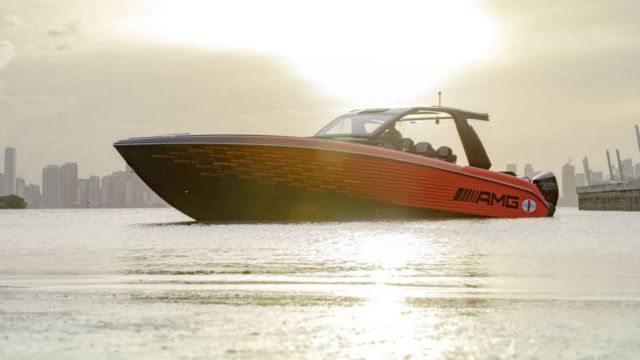 The striking design of the 41' Nighthawk AMG Edition is the result of the close collaboration between the Cigarette Racing Team, the Mercedes-AMG design team and Gorden Wagener, Chief Design Officer Daimler Group. Mercedes-AMG embodies the pinnacle of Performance Luxury on the road, and the Cigarette 41' Nighthawk AMG Black Series promises outstanding on water performance, exciting driving pleasure and ultimate quality and craftsmanship down to the finest detail.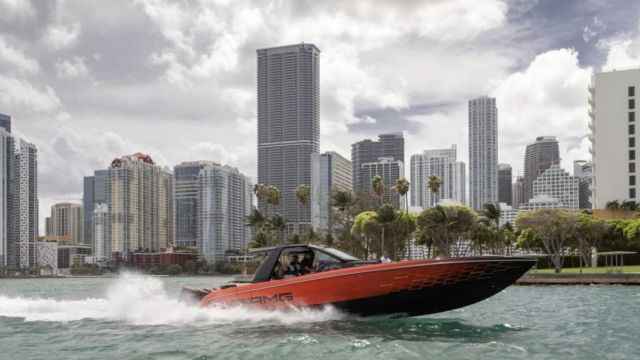 The new Cigarette 41' Nighthawk AMG Black Series perfectly translates the shared philosophies between AMG and Cigarette, resulting in a truly remarkable special edition boat. With its dramatic proportions, benchmark-setting power and striking design, the new Nighthawk AMG Black Series delivers Mercedes-AMG's legendary performance from its awe-inspiring Black Series model, creating an equally compelling role model on the water.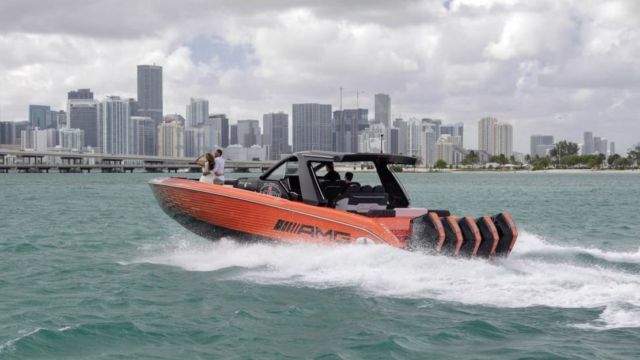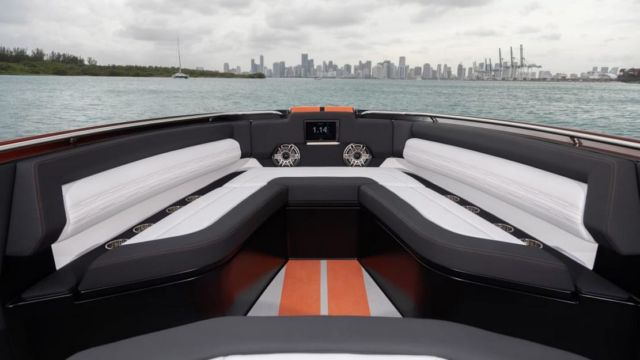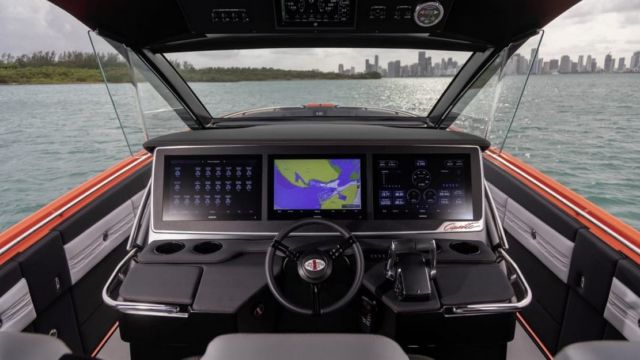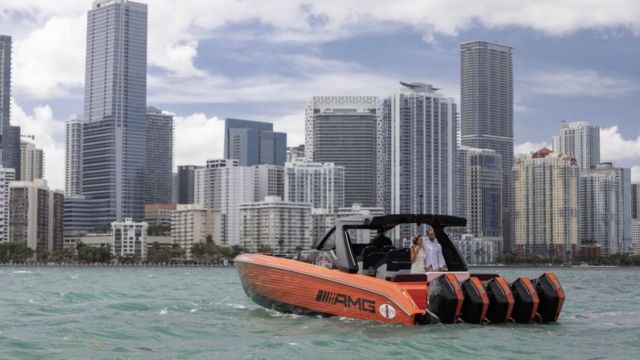 source AMG