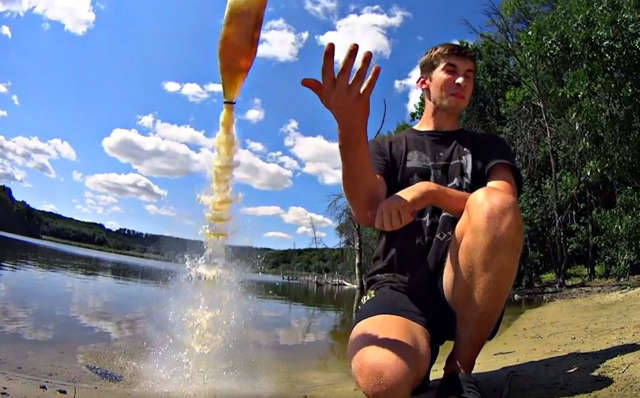 Did you know that by adding propane lighter gas in a Coca-Cola bottle, it will turn into a powerful rocket?  Take a look at the video to see the results…

Liquid gas is mixed with cola instantly turns into a gaseous state, while increasing in volume by more than 500 times! Departing from a bottle of cola with foam creates a gas jet draft and bottle accelerates like a rocket!
Be careful if you try it, it is highly flammable!