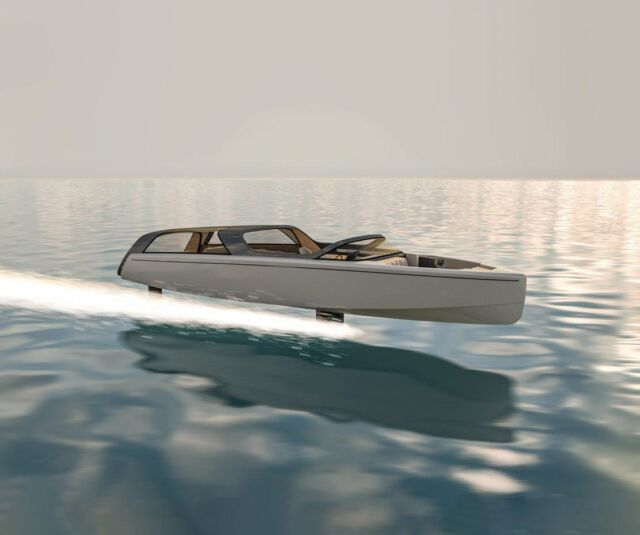 Cockwells Alte Volare Hydrofoil, a limousine tender that borrows tech from America's Cup yachts in a hydrofoil hull design.
Alte Volare 12m limousine tender will utilise a fully electric drivetrain and retractable foiling technology to provide a quiet and comfortable ride, using 80% less energy than a non-foiling hull at a fast-cruising speed.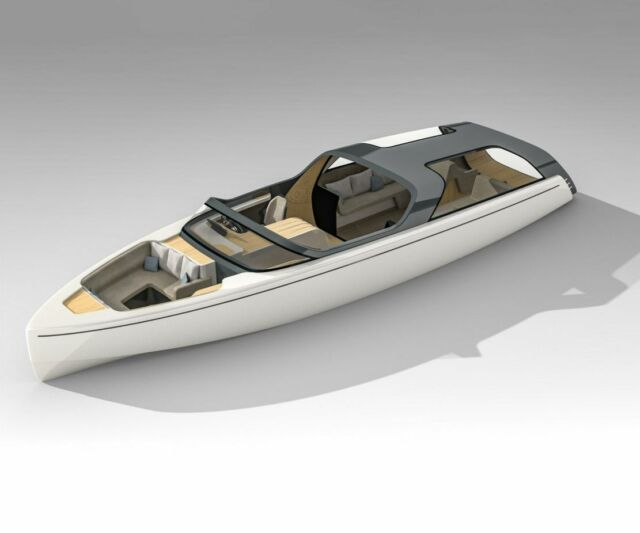 The unique design parameters presented by the electric hydrofoil platform have led to a limousine tender like no other, with striking styling and an ingenious layout that befits such a cutting-edge craft.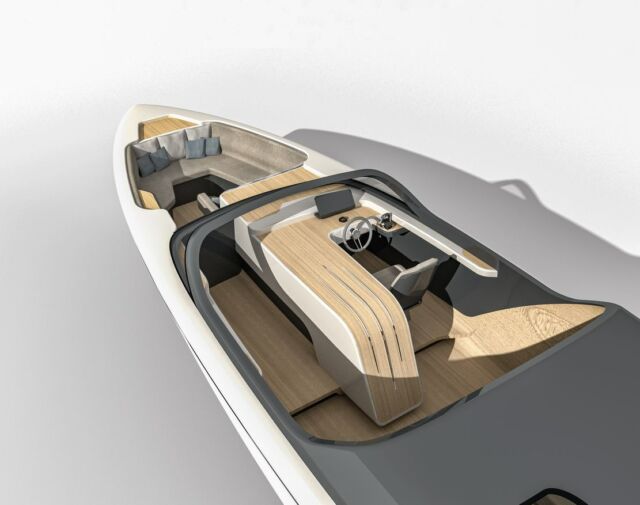 Folding midship boarding steps lead you into the centre cockpit area.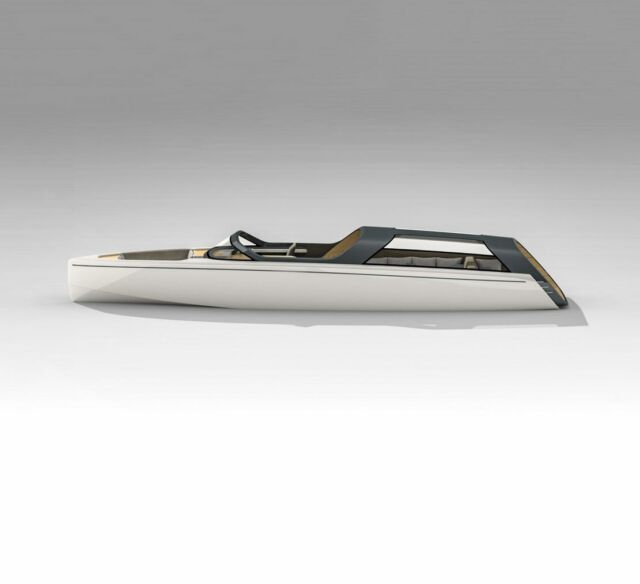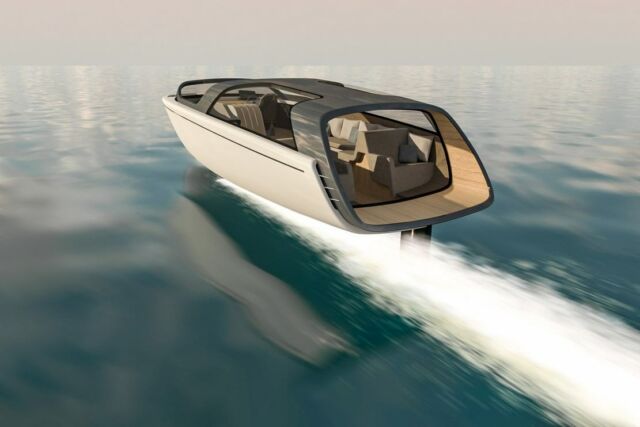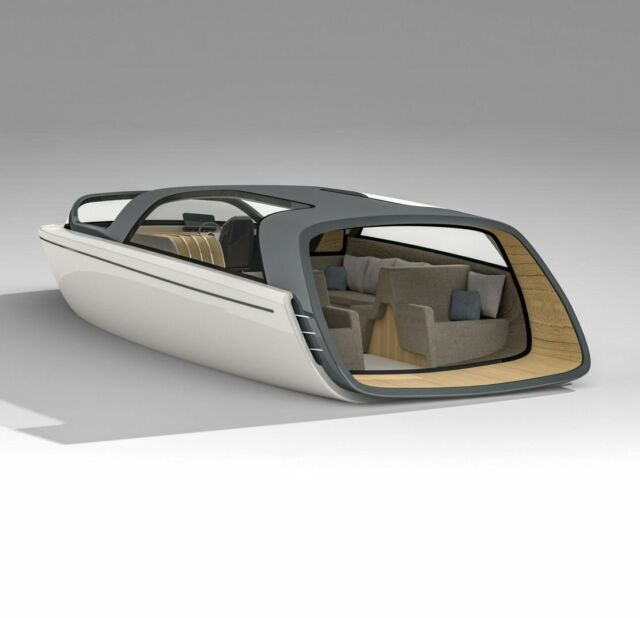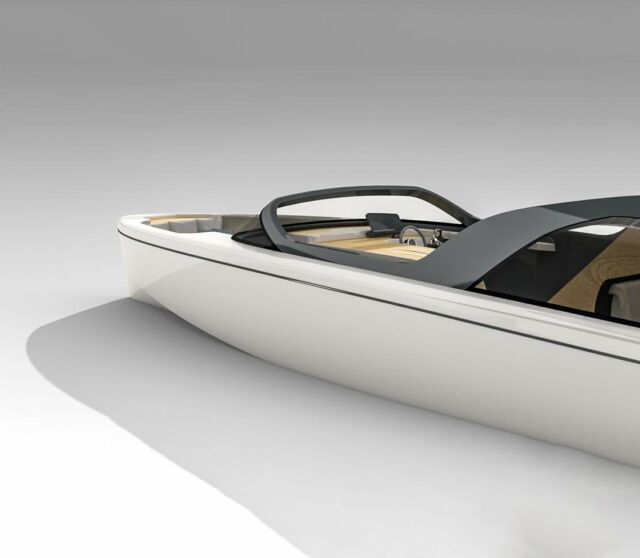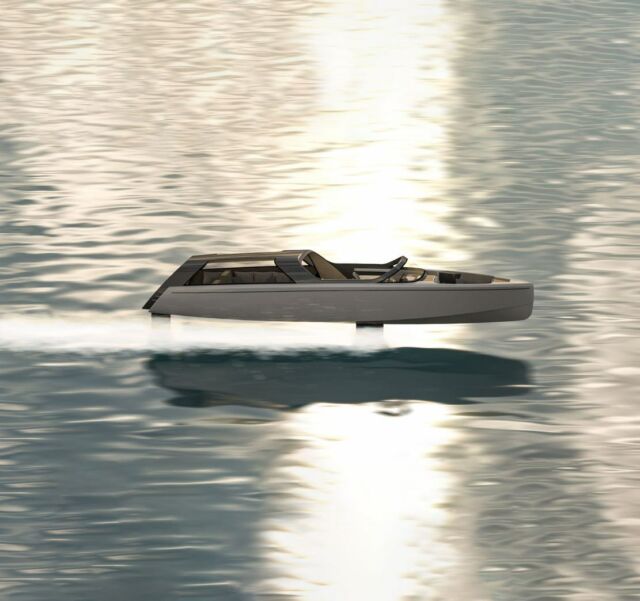 Images credit Cockwells
source Cockwells