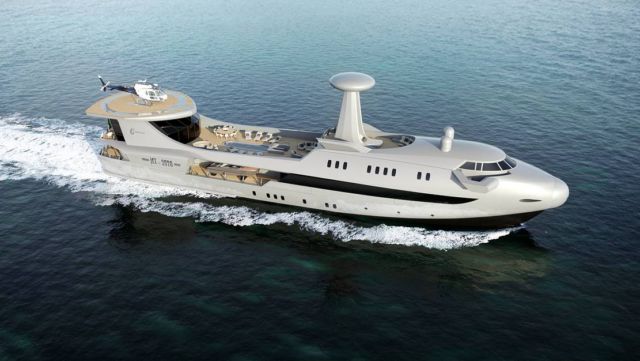 The Codecasa Jet 2020 superyacht amazes and surprises with her aerial lines and with the style evolution, aiming to set a new trend in the industry.
With Codecasa Shipyards, water and air meet in the project of the new Codecasa Jet 2020, of 70 meters of length, which transfers on a Yacht some stylistic features borrowed from the aviation. The new project, born from Mr Fulvio Codecasa's insight and hand, breaks the mould of the typical lines of the maritime tradition as well as of the Yachts built by the Viareggio Yard, among which it stands like a unique exemplar, meant to set a trend.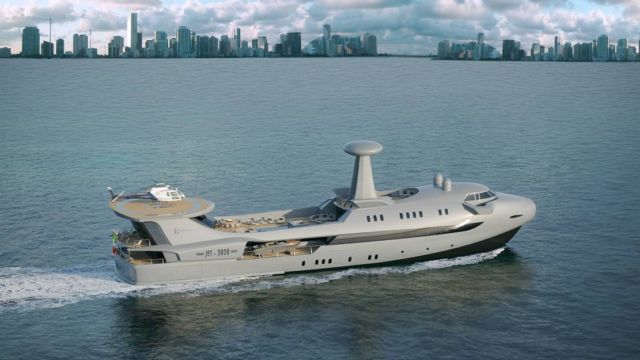 The Yacht forward section, featured by a solid and rounded shape recalling the cockpit of an aircraft which opens like the bow of a Cargo to give access to the mooring area, is wisely lightened by the central body, a kind of fuselage with a Sun Deck of a remarkable size (the preliminary project states a total length of approximately 20.00 meters and a width of approximately 10.00 meters). The latter is provided with all comforts and facilities required to live the sea in total relax, such as a recessed swimming pool of 6.00 meters x 2.00 meters with large sunbathing mattresses and a covered Gymnasium.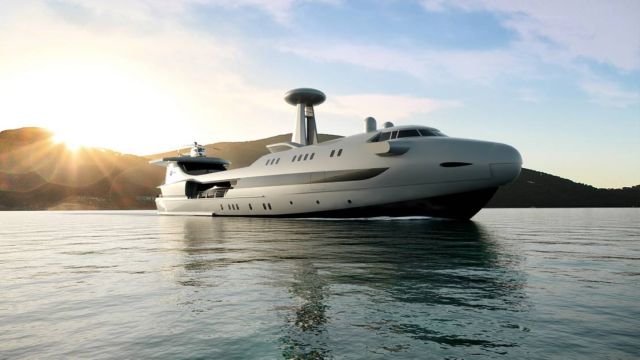 The Sun Deck extends until the aft section of the Yacht, which develops vertically in a solid shape, recalling the tail of an aircraft. There, the Beach Club, at the sea level, is served by a lift and connected to a Hallway and a Skylounge, with large glass windows and 3.00 meters height, accommodating the Salon and the main Dining room, at the Sun Deck level.
The Main Deck bow area is completely devoted to the Owner's Suite, while the Guests are accommodated in the four sumptuous Cabins in the Lower Deck, the forward area of which is taken by the Crew quarters. The pilothouse, then, located on the Bridge Deck is comfortably served by another lift connecting the three Decks and is directly adjoined, through a corridor, to the Captain's Cabin.
To conclude, the Yacht will be certified by the most important international Classification Societies and Flag Authorities, such as the Lloyd's Register and the MCA, to ensure that the discovery of new horizons is always done in utmost safety conditions.
Images credit Condecasa
source Codecasa  Yachts