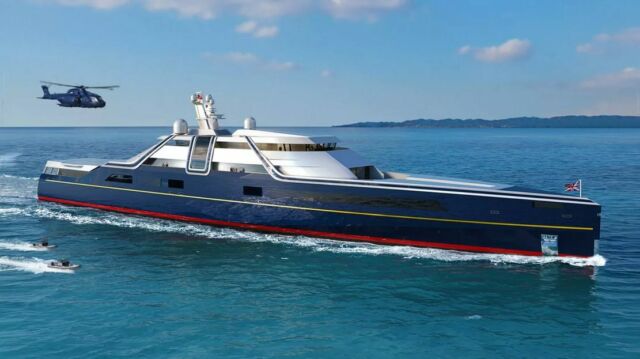 Zaha Hadid Architects has revealed a concept for the replacement of the Royal Yacht Britannia, which was decommissioned in 1997 following 44 years of service.
Designed by Vitruvius Yachts with Zaha Hadid Architects (ZHA), the yacht would serve as a floating embassy for the UK, promoting British trade and cultural interests around the world.
The concept is based on a twin-hull platform that maximizes stability and interior volume. The upper decks are inspired by ocean waves, while the lower decks are designed for crew accommodation, storage, and engine rooms.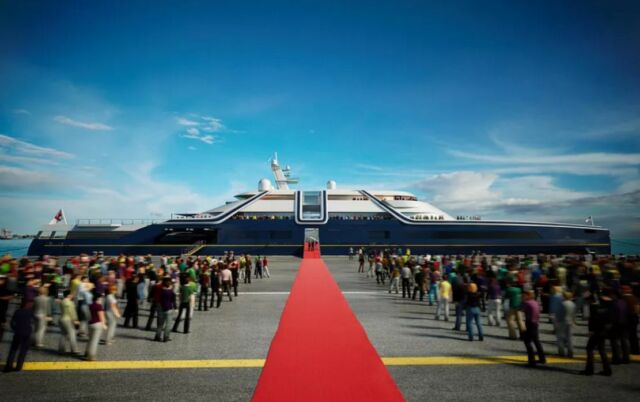 The yacht would also incorporate sustainable design elements, including a hybrid propulsion system and solar panels to reduce its environmental impact.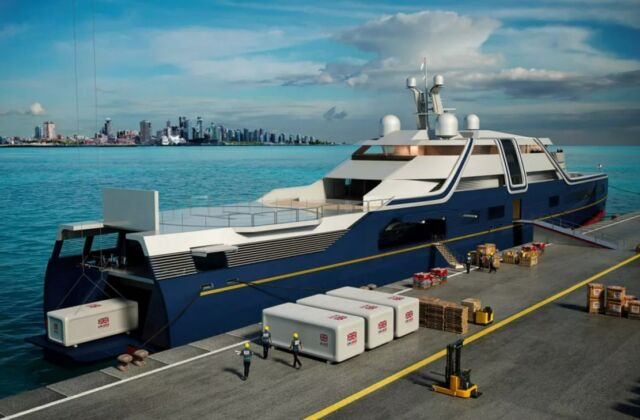 The project is currently in the design phase and no construction plans have been announced.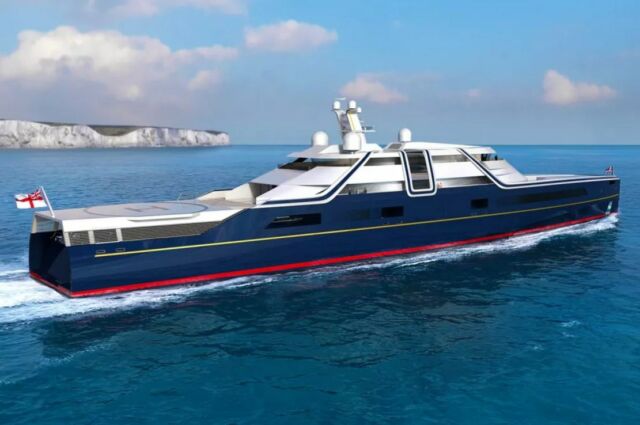 Philippe Briand, a yacht designer at Vitruvius Yachts, said in a statement.
"The nature and intensity of the project kept me focused but also filled me with pride, not just in the design process itself but for what the flagship stands for."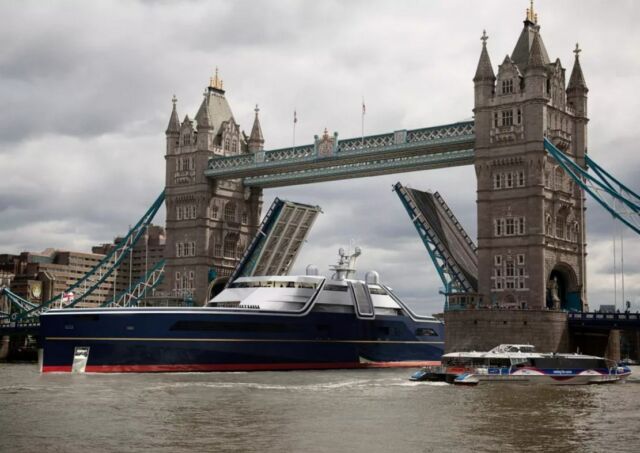 Images credit Team FestivAl