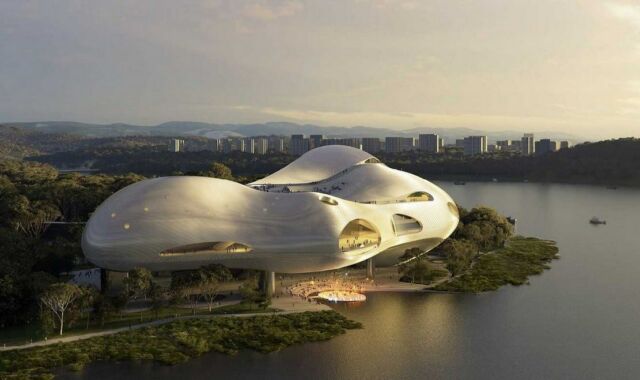 The Yichang Riverside Grand Theater is an impressive cultural landmark located in Yichang, China.
Designed by Open Architecture the theater features a unique "floating" design that appears to rise out of the Yangtze River.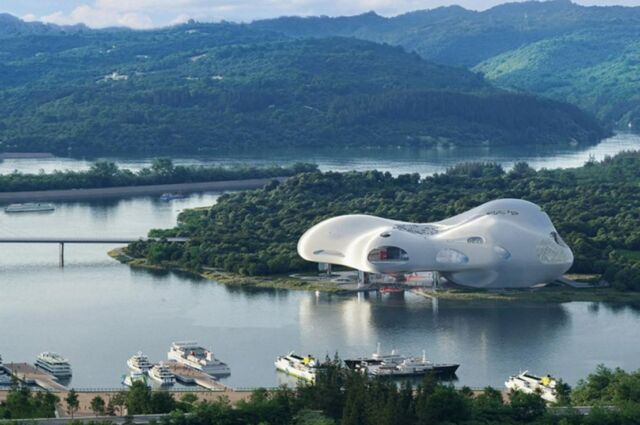 The building spans over 70,000 square meters and can accommodate up to 1,600 spectators. Its state-of-the-art facilities and equipment make it a popular venue for a range of performances, from theater and opera to music concerts and dance shows.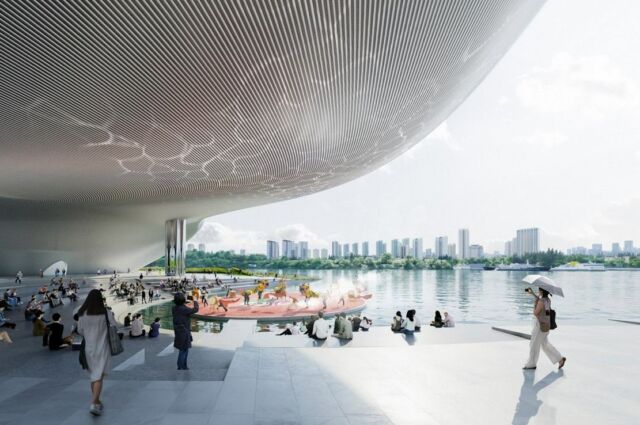 The partially floating building is a lively performing arts center including a 1600-seat grand theater, a 1200-seat concert hall, a 400-seat black box, and two outdoor theaters.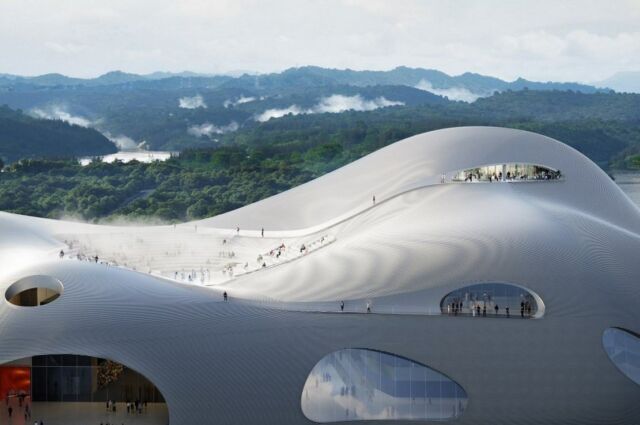 In addition to its impressive architectural design, the theater is also known for its eco-friendly features, such as its rainwater harvesting system and energy-efficient lighting.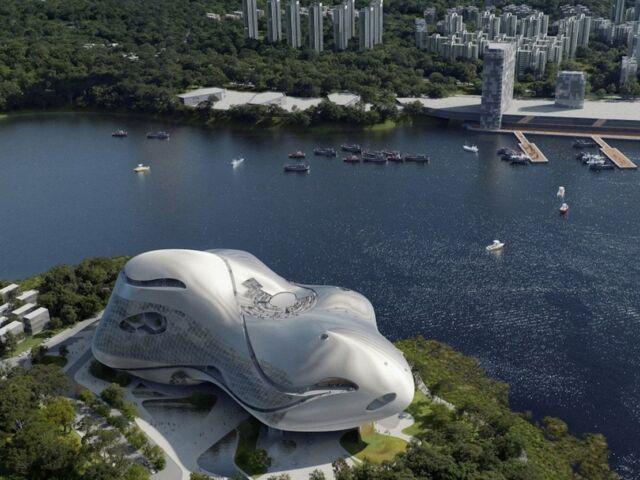 OPEN's founding partner, Mr. Li Hu said:
"The design of the grand theater draws inspiration from the spirit of water that defines the city of Yichang. Water may seem soft yet it can have infinite strength—just read the gorges carved by the mighty river. Water is the soul of this unique city."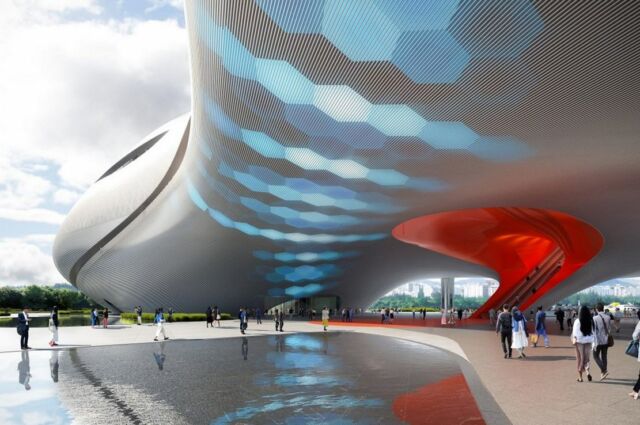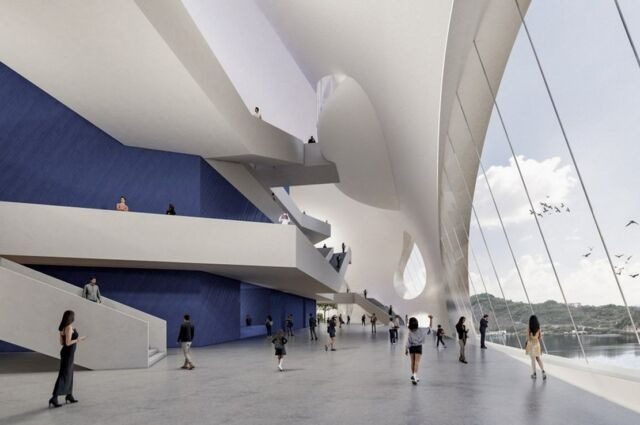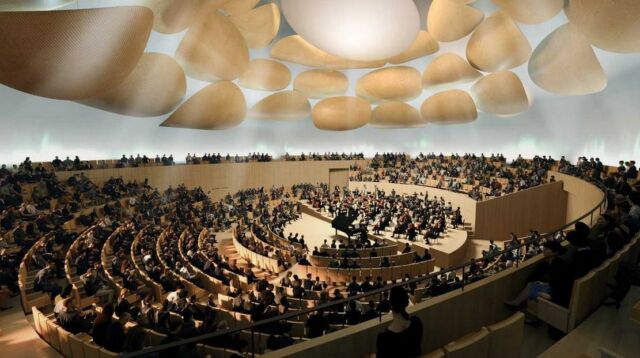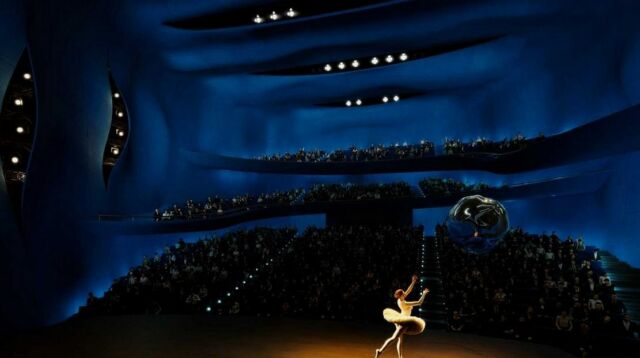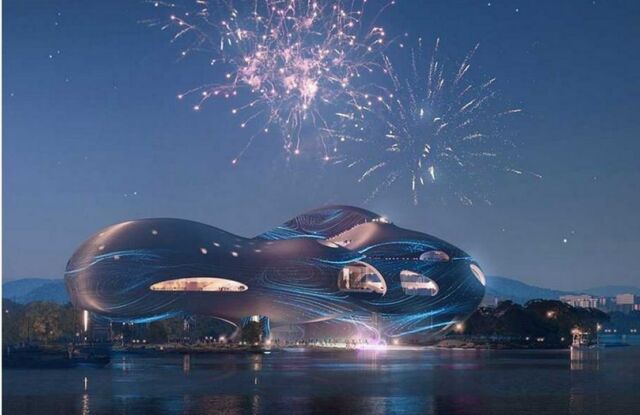 Images credit OPEN