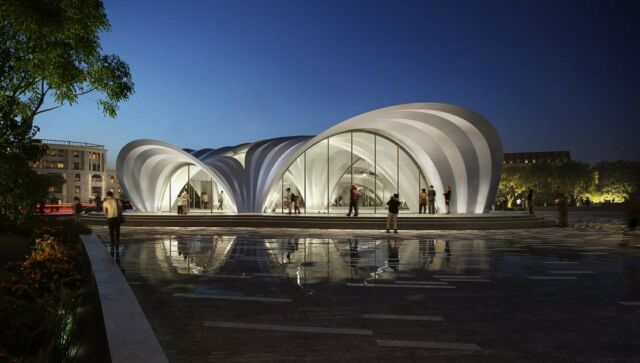 Construction on Ukranian metro stations by Zaha Hadid Architects is underway.
The three new stations (Teatralna, Tsentralna and Muzeina) designed by Zaha Hadid Architects will connect the residents, businesses, cultural and academic institutions in Dnipro's eastern districts with the city centre and the Dnipro-Holovnyi railway terminus.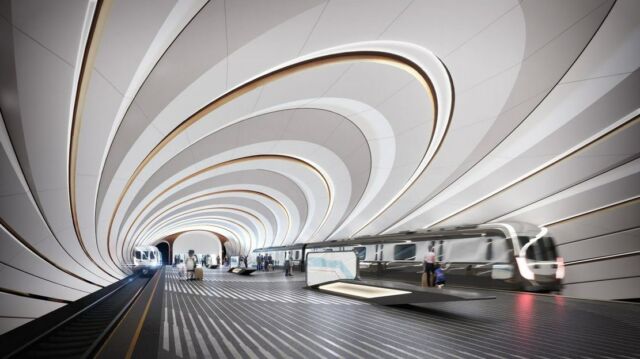 Excavation and engineering works of the 4km extension to the city's metro line were initiated in 2016.
Reducing traffic congestion in central Dnipro, the metro line extension will also enable the parks, beaches and recreational facilities on the banks of the Dnipro River in the east of the city to be easily accessed from the city centre.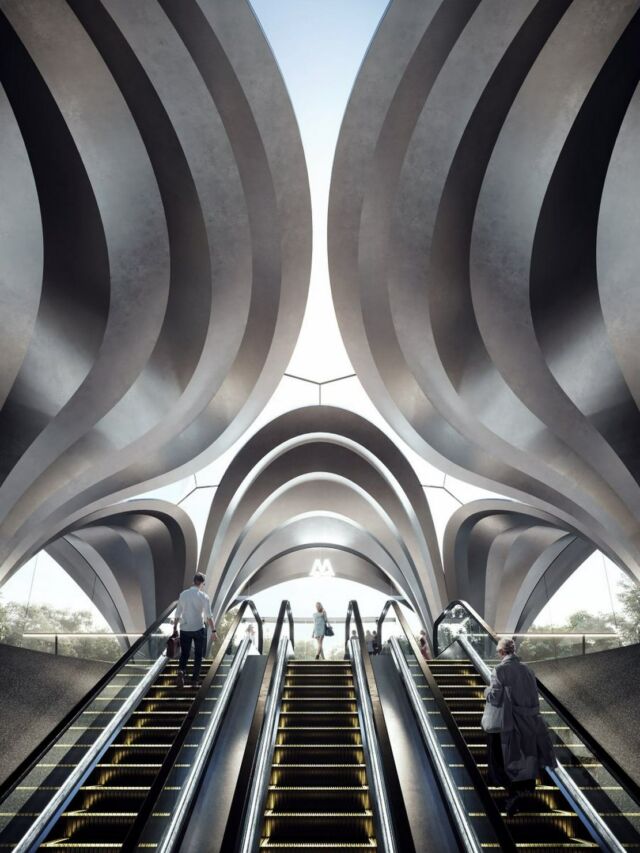 The design of the ticket halls is unique to each station while the interior concourses, corridors and platforms share a bcohesive formal and spatial logic that gives the Dnipro Metro a strong bidentity.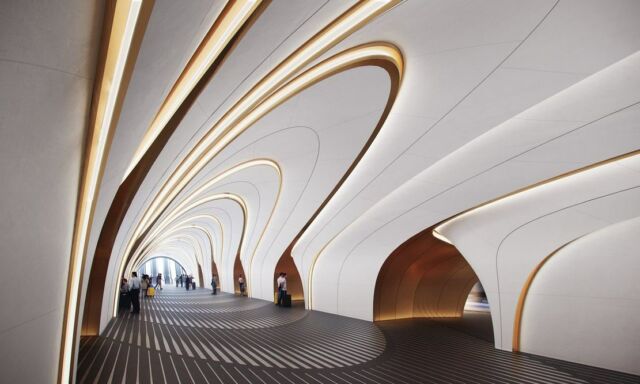 Defined by concepts of intuitive navigation, the interiors are designed to orientate and direct passengers through each station while enhancing their experience to ensure safe, comfortable andbenjoyable transport across the city.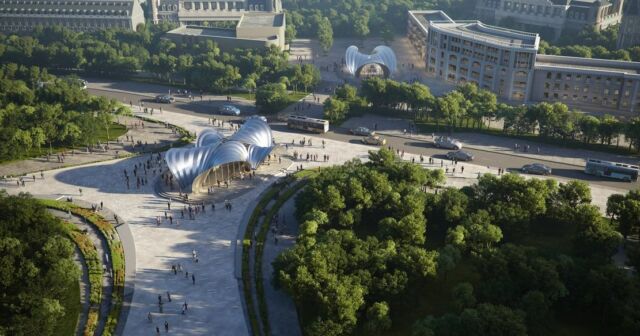 The three new deep level stations of the Dnipro Metro line extension are integral to the city's ongoing programme to upgrade its transport network. Passenger services to the three stations are planned to begin in 2025.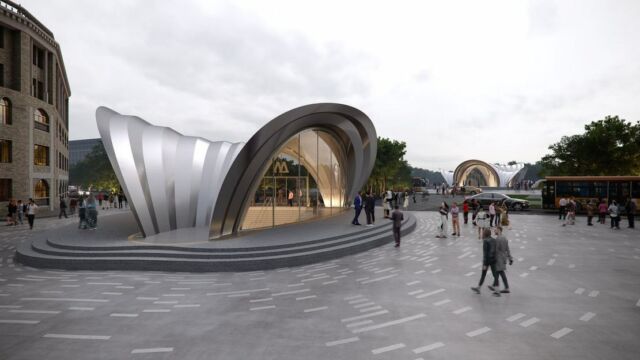 All images credit Zaha Hadid Architects