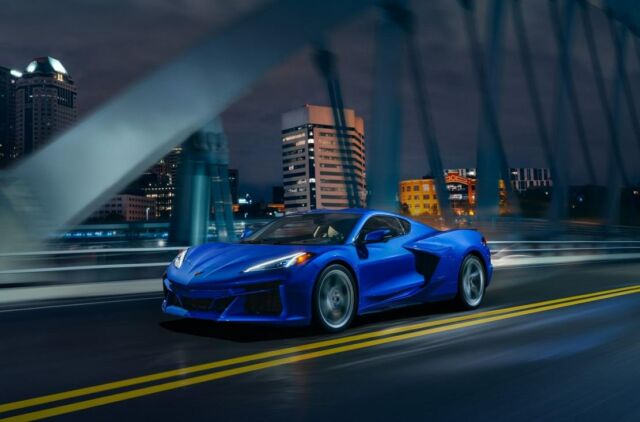 Chevrolet introduced the E-Ray, the first-ever electrified Corvette, celebrating the Corvette's 70th birthday.
The all-new 2024 Corvette electric E-Ray is the quickest ever.
"After 70 years of innovation, we've paired a 6.2L V8 with an electrified all-wheel drive to handle all four seasons."

The new E-Ray can go from 0 to 60 mph in 2.5 seconds, and it completes the quarter-mile in 10.5 seconds at 130 mph (209 km/h).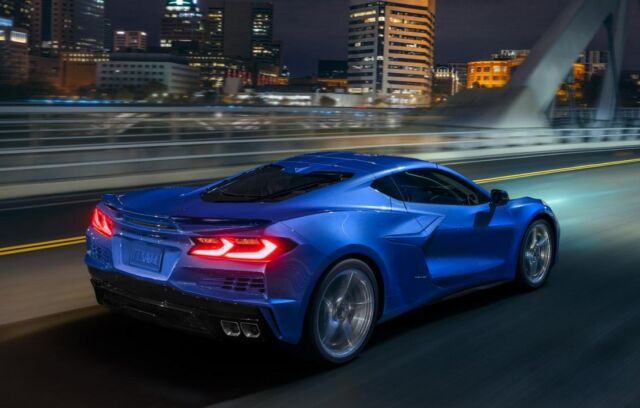 Designed for year-round performance, E-Ray and its electrified AWD capability is always up for a challenge, whether it's snow, rain, mud, or ice. But this sophisticated supercar wasn't created to take on Mother Nature alone. With technology inspired by the C8.R race car and Le Mans prototypes, plus standard carbon ceramic brakes, it's made to take on the greatest cars in the world.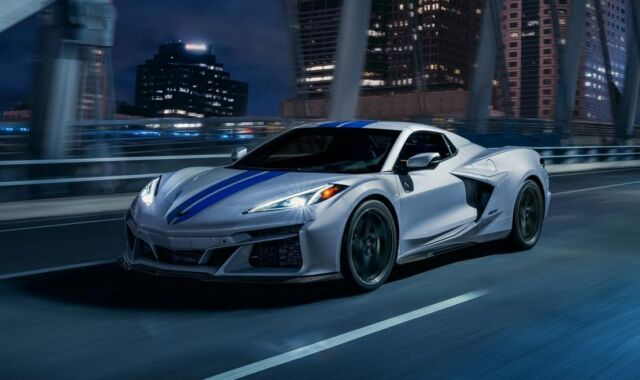 New driver information screens keep you in the know about the vehicle's battery power in addition to a host of performance parameters. The all-new E-Ray App, conveniently located on the center screen, gives you a quick look at even more performance data, RWD vs. FWD power and vehicle information.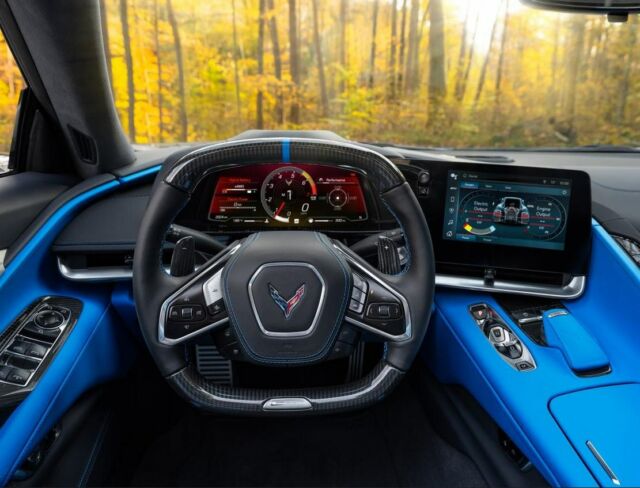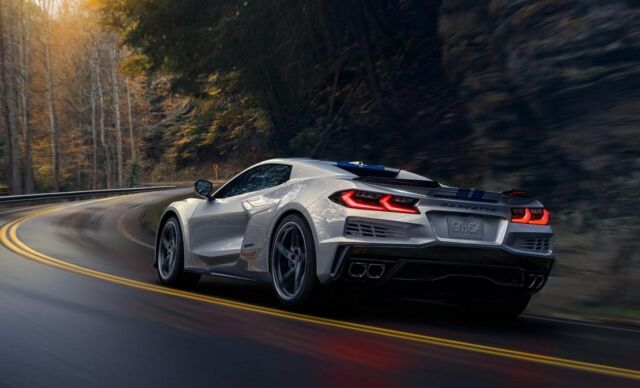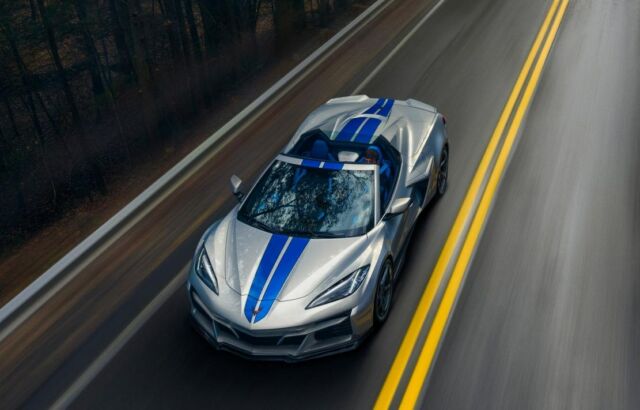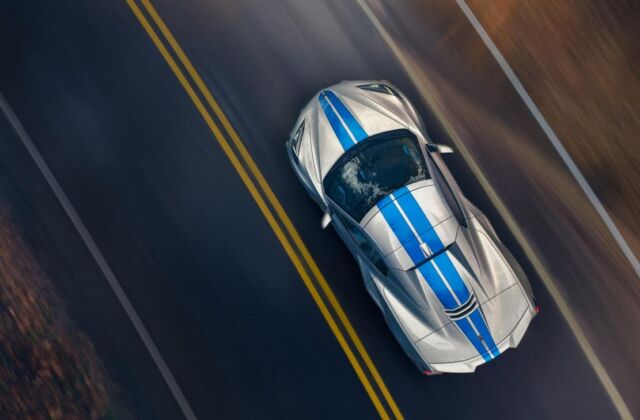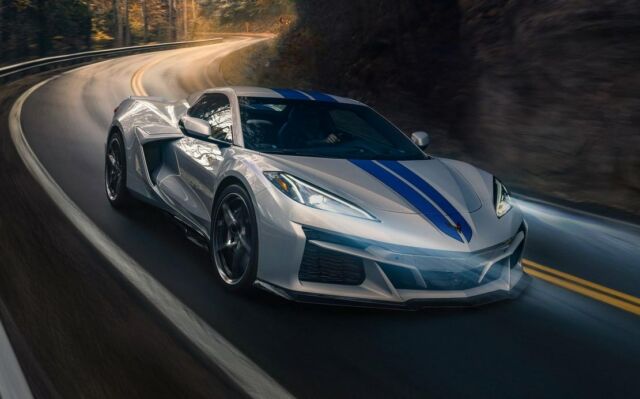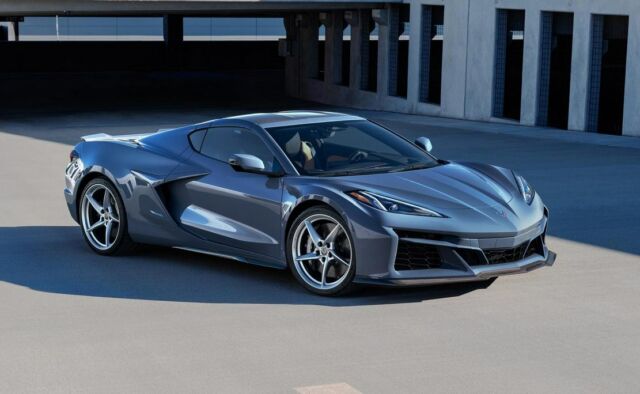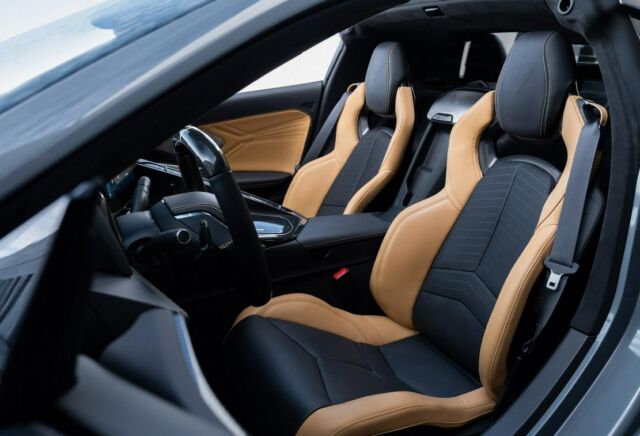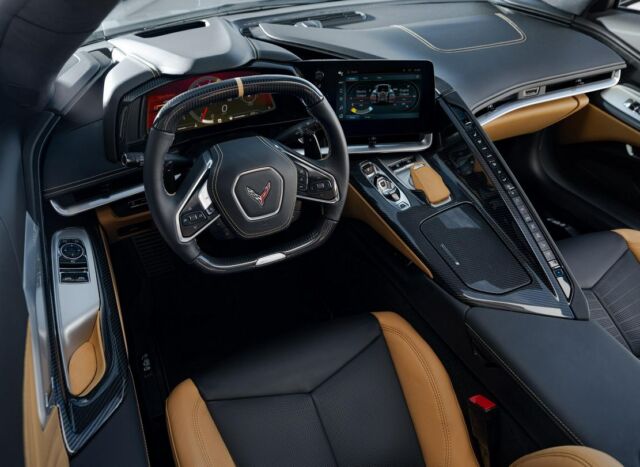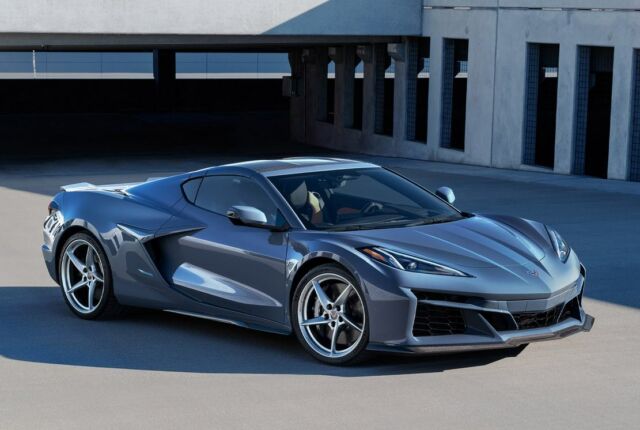 Images credit Chevrolet
source Chevrolet