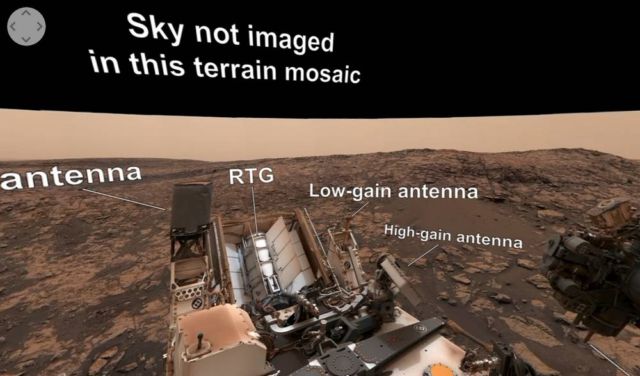 NASA's Curiosity rover surveyed its surroundings on Aug. 9, 2018, producing a 360-degree panorama of its current location on Mars' Vera Rubin Ridge.
The panorama includes skies darkened by a fading global dust storm and a view from the Mast Camera of the rover itself, revealing a thin layer of dust on Curiosity's deck.
In the foreground is the rover's most recent drill target, named "Stoer" after a town in Scotland near where important discoveries about early life on Earth were made in lakebed sediments.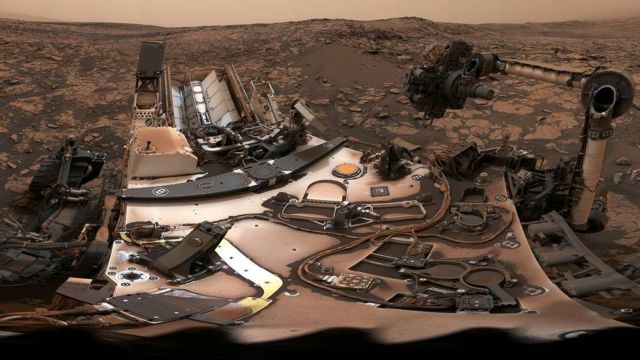 This 360-degree panorama was taken on Aug. 9 by NASA's Curiosity rover at its location on Vera Rubin Ridge. Image Credit: NASA/JPL-Caltech/MSSS
Important note: Not all browsers support viewing 360 videos/images.
YouTube supports uploading and playback of 360 degree videos/images on computers using Chrome, Firefox, Internet Explorer, and Opera browsers.
If your browser does not support 360, a static view of this same panorama image is available at https://go.nasa.gov/2wRvvnd
[Youtube]