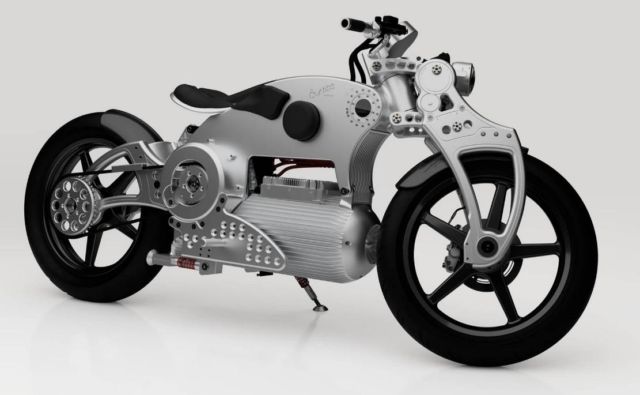 Curtiss unveils a new version of the Hades the 1 Pure ultra lightweight motorcycle with compact Axial Flux motor solution.
Curtiss Hades 1 Pure motorcycle has an advanced Cascadia Motion PM100 propulsion inverter, with power output 217 HP and torque 272 LB-FT. Weights 390 lbs.
Fully adjustable tuning via cloud-based software updates.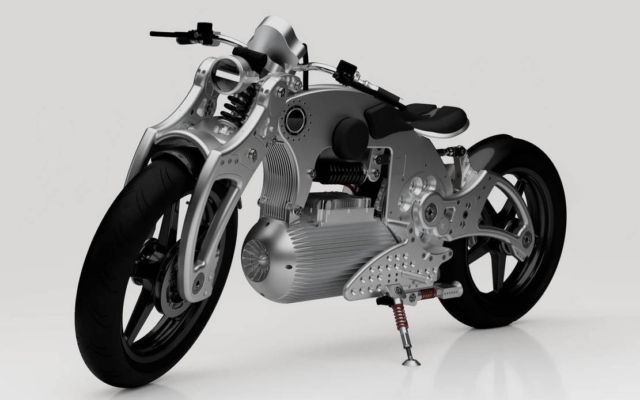 Energy supply by 399 V modular design system for optimized heat regulation and efficiency, integrated BMS.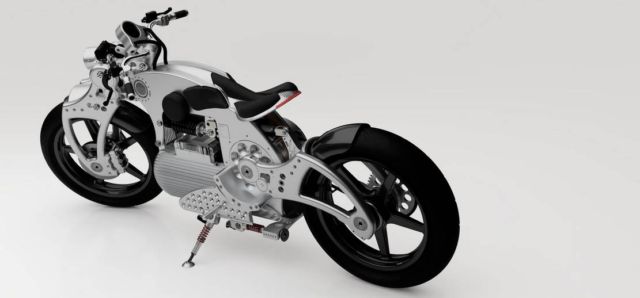 Suspension:
Front: Fully adjustable, double-wishbone parallelogram fork with modular aluminum girders and direct-action, race-proven RaceTech monoshock, 6" of travel.
Rear: Fully adjustable modular swing arm with RaceTech monoshock linkage, 6″ of travel.
Lower Suspension Leg available in Carbon Fiber (3,000.00 USD upgrade, free until February 20).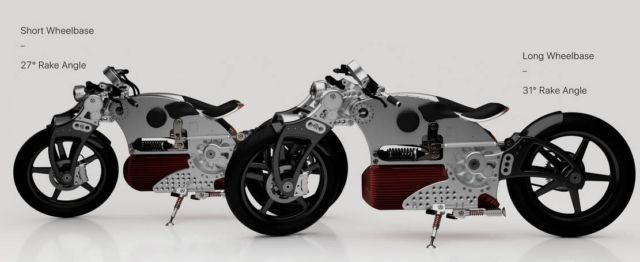 Hades 1 Pure is minimalism in its purest form. Machined billet aluminum remains raw, ages beautifully, lasts forever. Price 60,000.00 USD.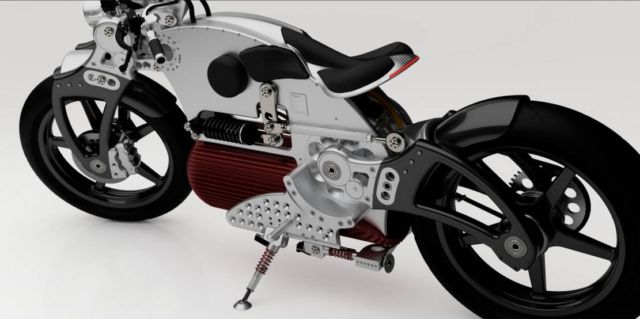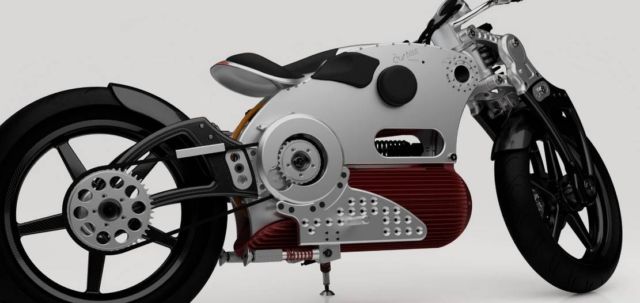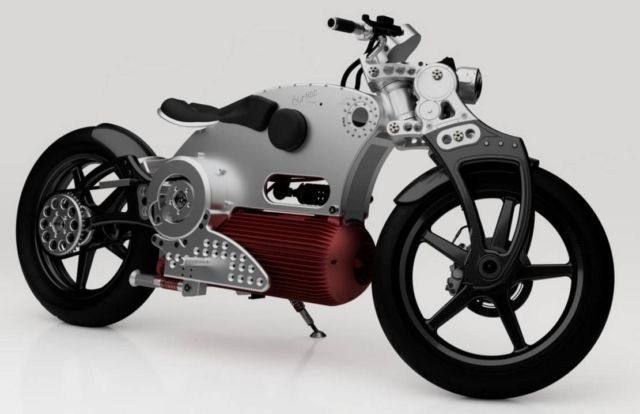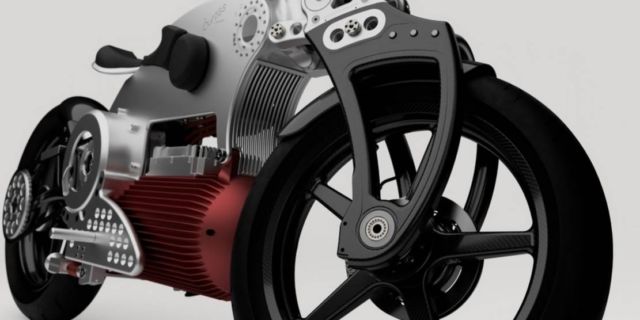 Images credit Curtiss Motorcycles
source Curtiss Motorcycles