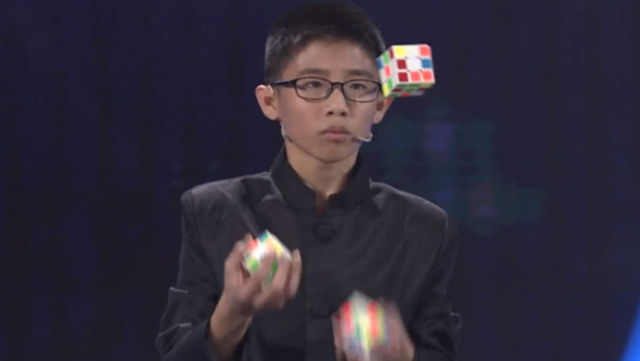 The most watched video on Guinness World Records Facebook page of this decade with 209,241,000+ views, is…
…Que Jianyu from China and his mind-boggling Rubik's Cube solving juggling.
Teenager juggles and solves three Rubik's cubes with some lightning fast reactions.
There are countless ways to solve a Rubik's cube, but one boy from China has decided to make the challenge even harder by going for the Fastest time to solve three Rubik's cubes whilst juggling.
Guinness World Records FB page
source Guinness World Records