RB Systems proposes an exceptional Hyperloop Station and passenger pod.
RB Systems unveiled this impressive futuristic design vision for a Hyperloop station.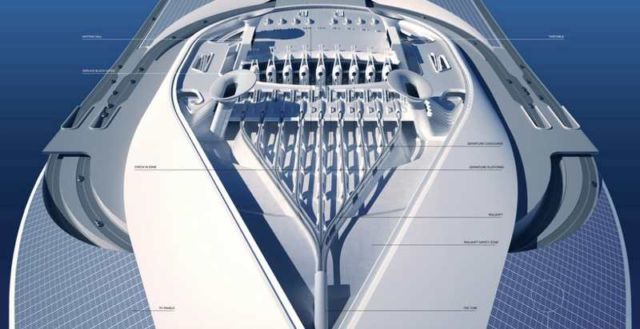 From the Architects website:
For the Hyperloop transportation system proposed by Elon Musk earlier in 2015, Rustem Baishev of RB Systems presents an integrated design vision both for a station and a passenger pod. The station's design is as of now speculative and is not tied to a specific location, due to yet uncertain public intent in commissioning such building; nonetheless – with a firm promise of such intent to arise in the foreseeable future – there is a strong sense in exploring its potential layouts.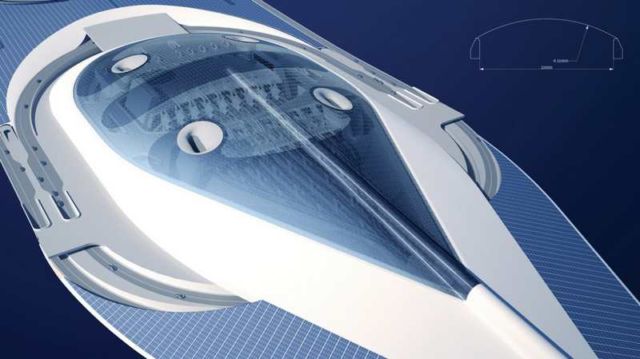 The expected pod's travel speed of nearly 1200 km/h is a well-known item for discussion leading to many engineering challenges in the tube's design. But the greater issue for designing a Hyperloop station's layout is that proposed rate of departures / arrivals is too very rapid in its own respect, estimated to be at 1 pod per minute. Meaning that complete pod's handling – to include many various operations – must be performed within such an extremely short amount of time.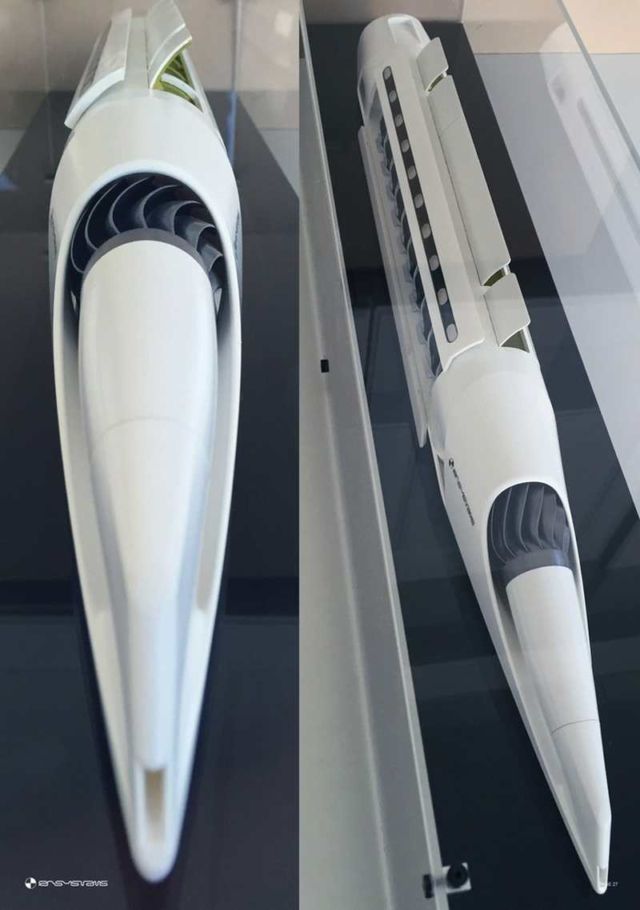 One of the key-features of the design is the method proposed for separation of the vehicular flow through the station – an answer on how to connect a single exit from the tube with at least 20 platforms. An initial analysis had revealed that mechanical applications, especially exposed ones, involving rotary systems, elevating systems – might likely be subject to jams affecting the scheduled queue operations in a domino effect, and may also require a constant surveillance and a frequent maintenance.