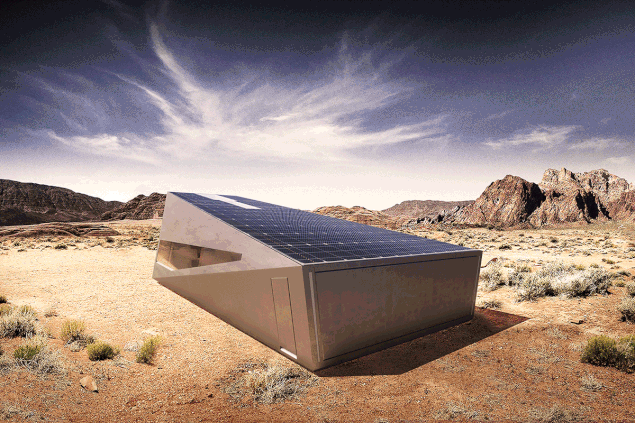 Cybunker is a modular architecture inspired by Tesla's Cybertruck, that can be deployed as a hi-tech depot, an ADU (Accessory Dwelling Unit), or an off-grid residence.
Cybunker is able to withstand the toughest environmental conditions, thanks to its rigid steel monocoque structure and aerodynamic shape, while its state-of-the-art circular infrastructure creates a microgrid capable of ensuring self-sustenance in the most isolated sites, or as an auxiliary system for on-grid dwellings.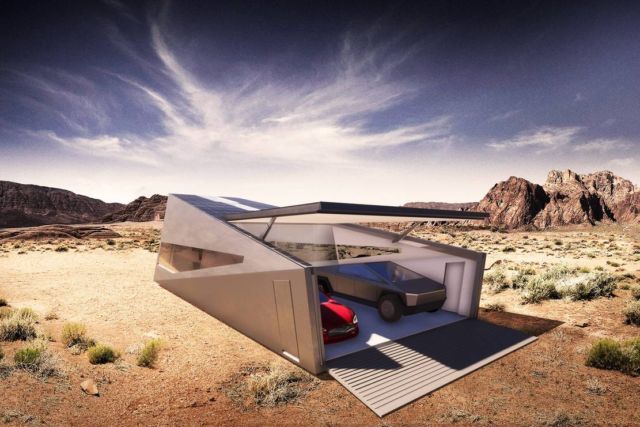 Inside, two folding gates reveal a 600 square-foot depot able to accommodate an array of equipment and vehicles -including trucks that don't fit in standard garages. For more extreme or hostile environments, this depot can be equipped to function as an airlock, allowing a safe transition between exterior and interior.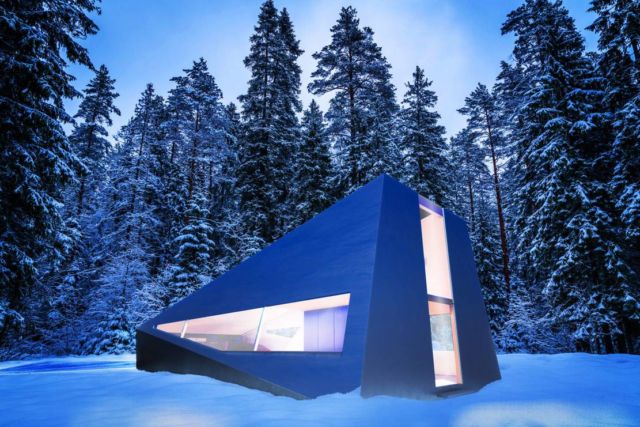 Thanks to its inherently open, monocoque architecture, the 1,800 square-foot interior layout of the Cybunker can be customized to serve limitless functions, including an apartment, shelter, storage, or other commercial uses. While maximally protective, the unit features panoramic views through its lateral windows made of armored glass, with skylights allowing additional sunlight to enter the space.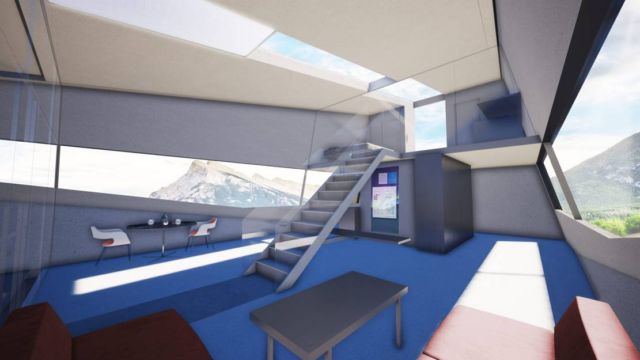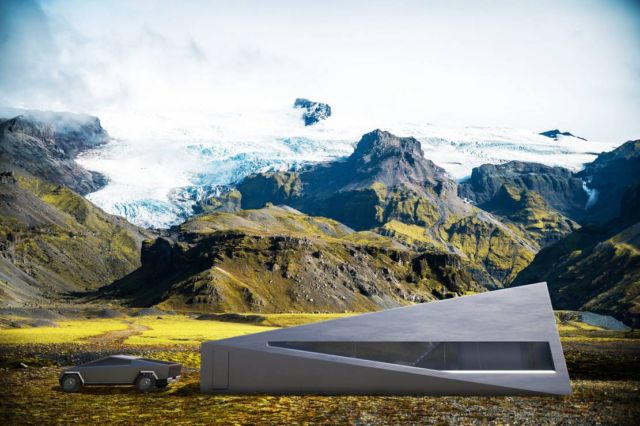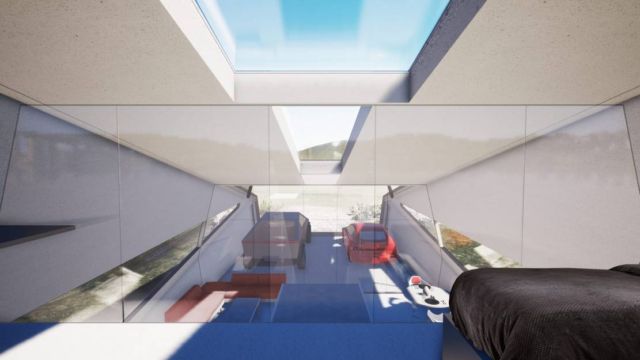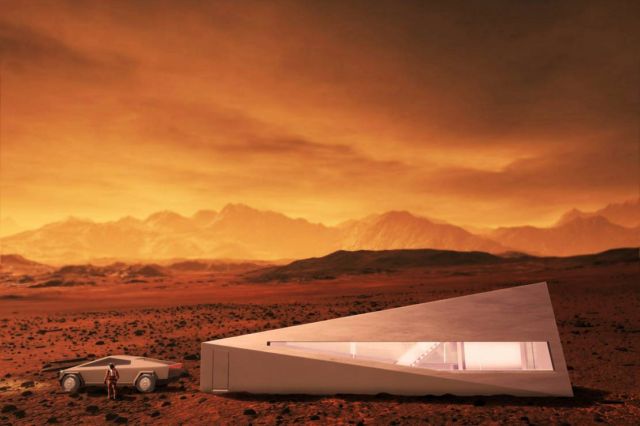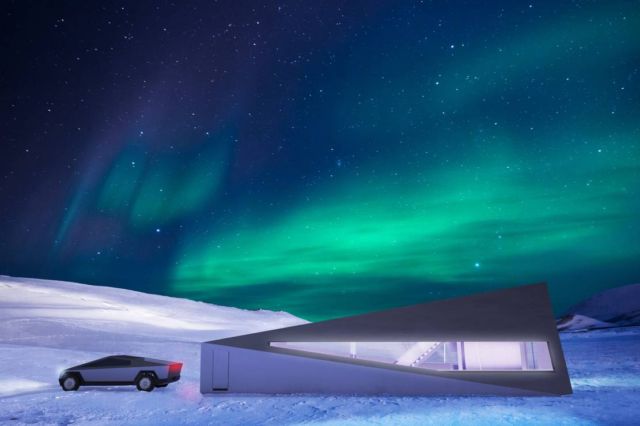 source Cybunker