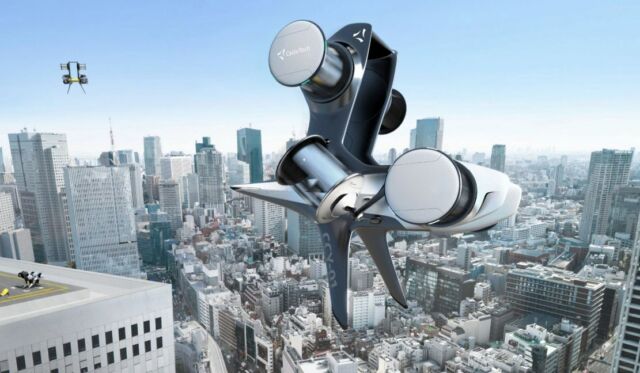 CycloTech and Yamato reveal innovative cargo eVTOL concept drone using cyclic propulsion system.

CycloTech GmbH and Yamato Holdings Co., Ltd. (TYO: 9064) have successfully completed a joint feasibility study on applying a new thrust vectoring propulsion technology, named CycloRotors, to create a mid-class cargo eVTOL (electric vertical take-off and landing) aircraft capable of precision landing into confined areas and able to handle challenging wind conditions, key features for urban airborne logistic operations. Both parties publish a white paper explaining the detailed outcome of this study.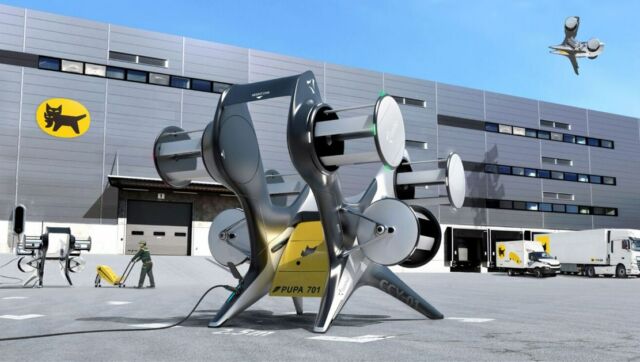 The study incorporated two innovative elements: PUPA701 (Pod Unit for Parcel Air-transportation), developed by Yamato, and CycloRotors, an innovative 360° thrust vectoring aviation propulsion system developed by CycloTech.
The PUPA701 is part of the PUPA family of detachable and compatible cargo pods to be carried by eVTOL aircrafts or other advanced air vehicles. It enables a separate loading/ unloading sequence from the aircraft's process cycle to secure a safe and fast ground handling and efficient cargo logistics process. In the past years, Yamato has conducted multiple R&D efforts for this concept to realize a cargo eVTOL system that is highly feasible and able to be integrated into existing systems, reflecting its know-how on ground logistics that originates from its century-old business.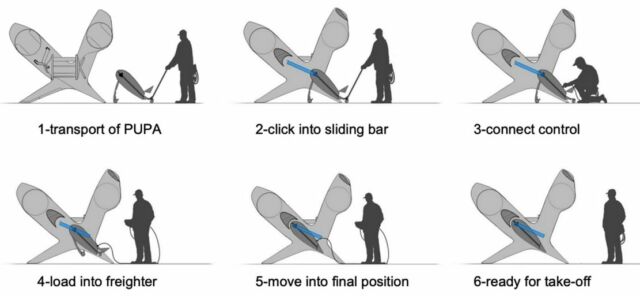 source Cyclotech