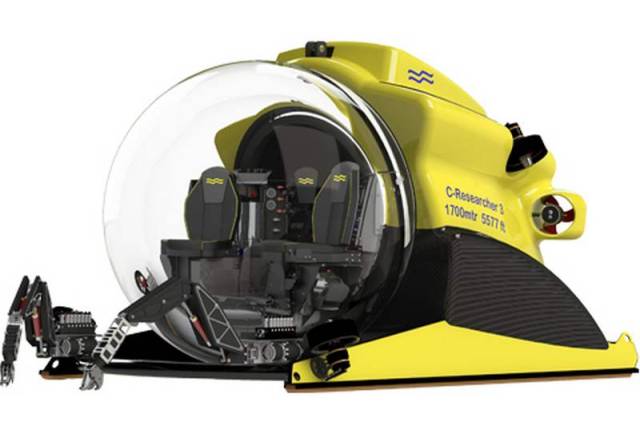 The U-boat Worx C-Researcher 3, two seat deep-diving research submarine, can go up to 1,700 meter depth.
The U-boat Worx C-Researcher 3 submersible built for scientific research and recreation, features a number of tools, to  analyze the seabed, to collect samples, create underwater maps and more.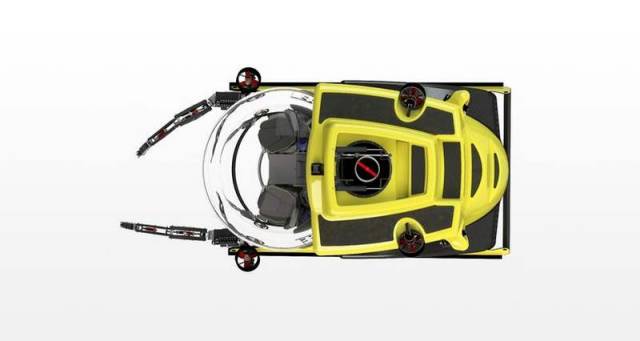 A functional design with fully acrylic pressure hull and a staggering 1,700 meter depth-rating are characteristics of the C-Researcher 3. A workhorse among submersibles, the C-Researcher 3 offers seating for two scientists and one pilot.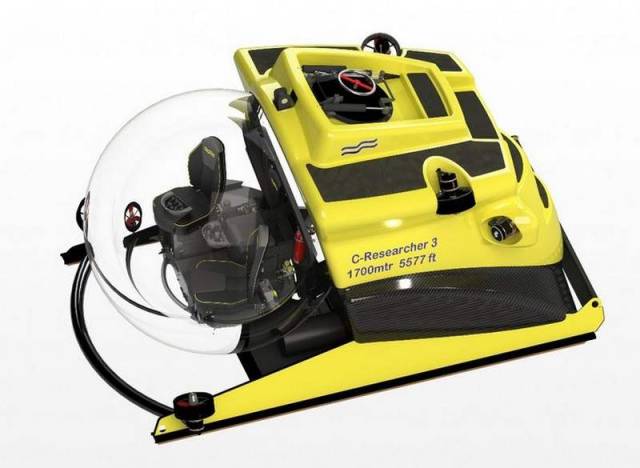 The C-Researcher is available in two versions: either with or without surface ballast tanks. The submersible features a single point lift as standard with man-rated certification, allowing launch and recovery in any condition. When sea conditions are suitable for surface operations, the C-Researcher also offers an extremely stable and efficient surface design.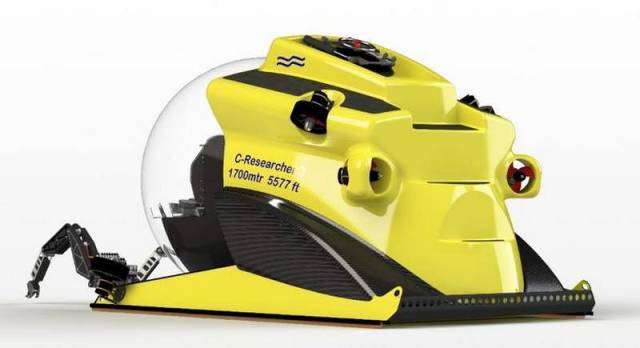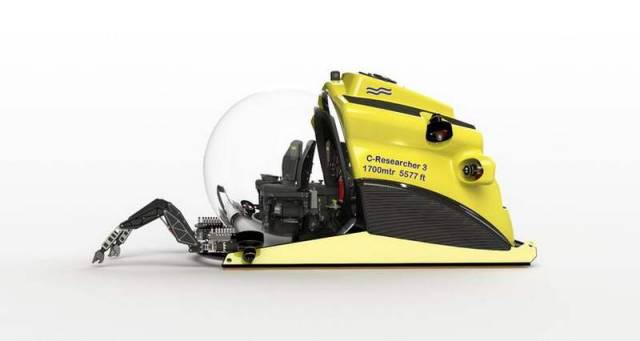 source uboatworx