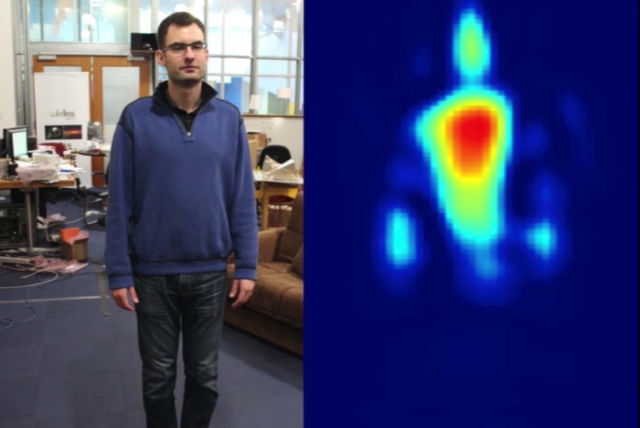 A box similar to a Wi-Fi router, in your home, will soon track all kinds of physiological signals as you move from around: breathing, heart rate, sleep and more.
MIT professor Dina Katabi is building a gadget that can sit in one spot and track everything from breathing to walking, no wearables required.
Dina Katabi, a professor of electrical engineering and computer science at MIT, built this box in her lab. And in the not-so-distant future, she believes, it will be able to replace the array of expensive, bulky, uncomfortable gear we currently need to get clinical data about the body.
Speaking at MIT Technology Review's EmTech conference in Cambridge, Massachusetts, on Wednesday, Katabi said the box she's been building for the last several years takes advantage of the fact that every time we move—even if it's just a teeny, tiny bit, such as when we breathe—we change the electromagnetic field surrounding us.
source MIT