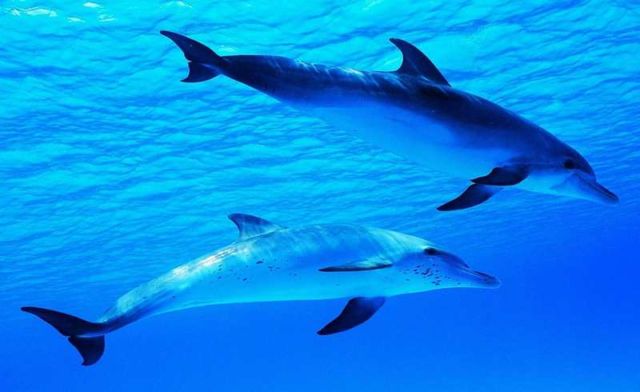 Dolphins are able to speak to each other in full sentences, containing up to five words!
Researchers at Karadag Nature Reserve in Feodosia, Ukraine have made a great discovery: Dolphins communication is similar to our conversations.
According to the scientists, the sounds that dolphins make look like sentences, to identify themselves, for their relations and more.
"We may be able to understand dolphin language and talk to dolphins in the future."
"This resembles a conversation between two people. This language exhibits all the features present in the human spoken language. This indicates a high level of intelligence in dolphins."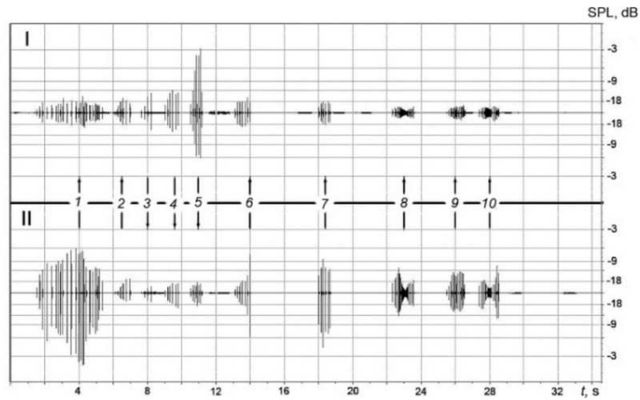 The groups of pulsed clicks produced by Yana (down arrows) and Yasha (up arrows) during their conversation.
via Geek,  Telegraph UK