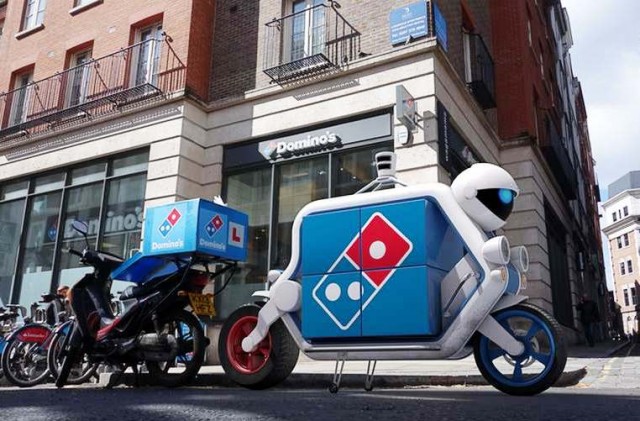 Domino's Driverless Delivery Vehicle is leading the way in delivery tech innovation by investing in DomiNoDriver.
Images credit Dominos
The Domi-No-Driver is a driverless delivery bike designed to bring Domino's pizzas everywhere.
It will calculate the most efficient route to destination, and an on board system to ensure full road safety for other drivers.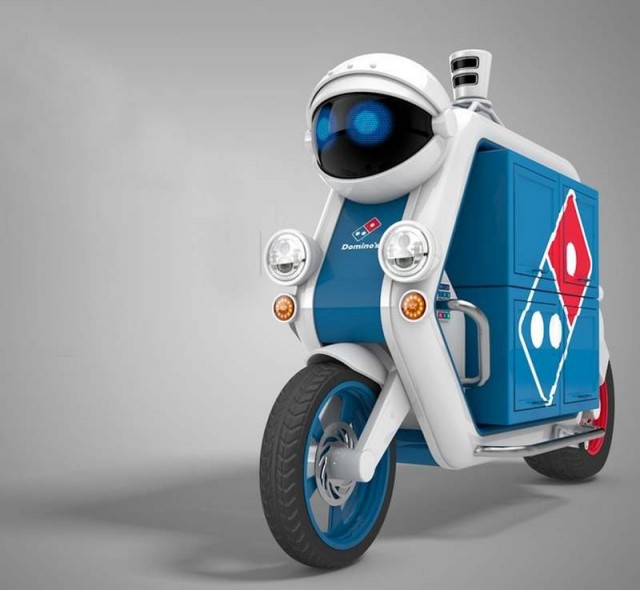 According to Dominos, it will make pizza delivery faster and more cost effective, as current estimates show the autonomous vehicles will be able to carry 400% more pizza than current vehicles.
Customers placing orders through the Domino's website and mobile app will soon have the option to have their pizza delivered by the world's first autonomous delivery vehicle; the #DomiNoDriver.
Phil Zozra, Director of the Domino's Pizza Redevelopment and New Knowledge division elaborated on the reason behind the latest Domino's innovation:
"We've been toying with driverless deliveries for a while, but we needed to make sure the tech was able to match up with our ideas. Now that we've got the bikes and the automation to the right level, we can't wait to get the Domi-No-Drivers out on the road."
source Dominos