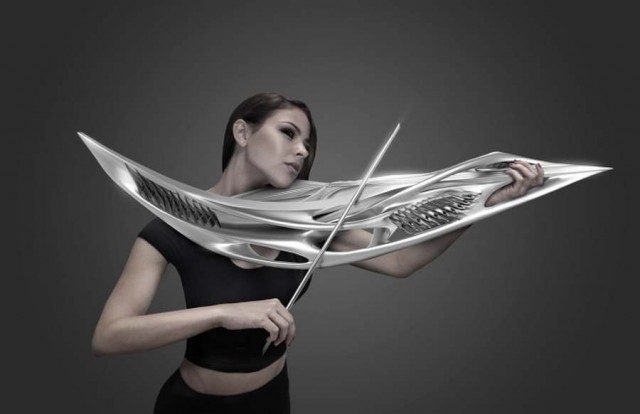 This futuristic 3D-printed 2-string violin, will be debuted next month at the 3D Print Design Show in New York.
The 2-string Piezoelectric violin created by architects Eric Goldemberg and Veronica Zalcberg of MONAD Studio, in collaboration with musician Scott F. Hall.
The 3D-printed 2-string violin, will be unveiled at the show, from April 16 to April 17.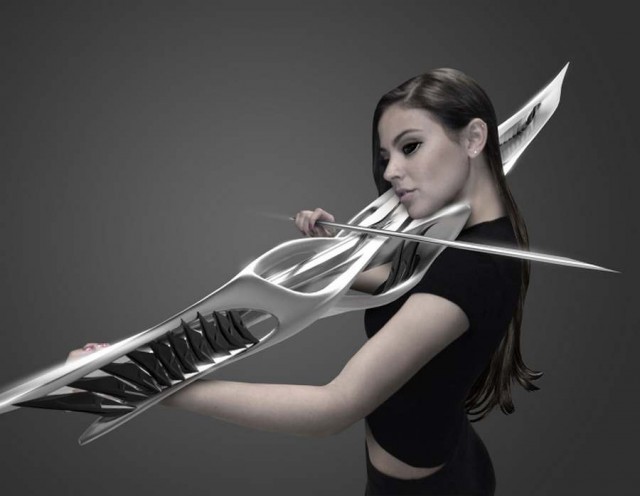 Goldemberg said:
"Our desire to create unusual instruments emerged when we realized the aesthetic and technical issues we were facing as architects did not differ much from those of musicians and composers."
3 performers will play live the 5 instruments throughout the day in what promises to be an audience of thousands.
The framework itself is also another instrument which produces a drone, sonic environment that highlights the radical design of these instruments.
via discovery