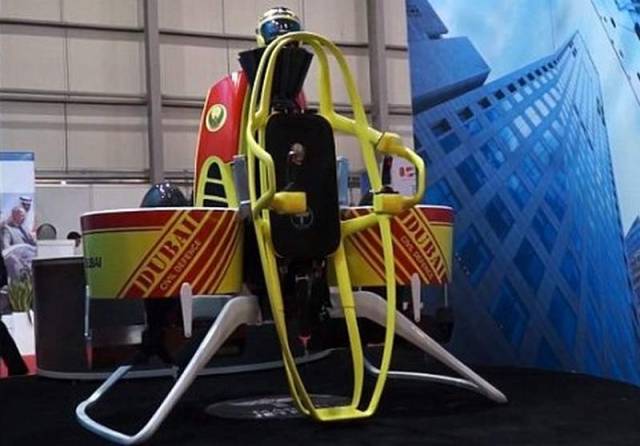 Dubai's firefighters will soon use jetpacks, to assist in case of fire at their skyscrapers.
Dubai has signed a contract with Martin Aircraft Company to purchase 20 jetpacks for the Dubai Civic Defense service.
Images credit Dubai Civil Defence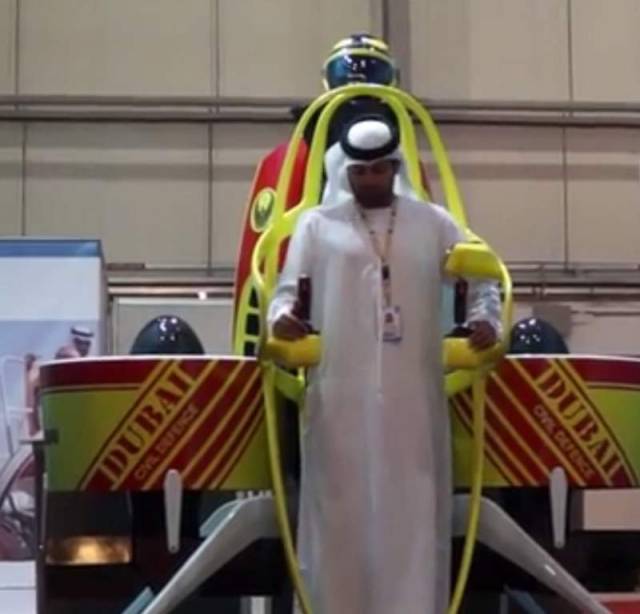 The personal flying machines can operate to 3,000 feet, just higher than the Burj Khalifa, have 200-hp engines, that give them a top speed of 45mph and use ducted fans instead of proper jets.
They cost $150,000 apiece.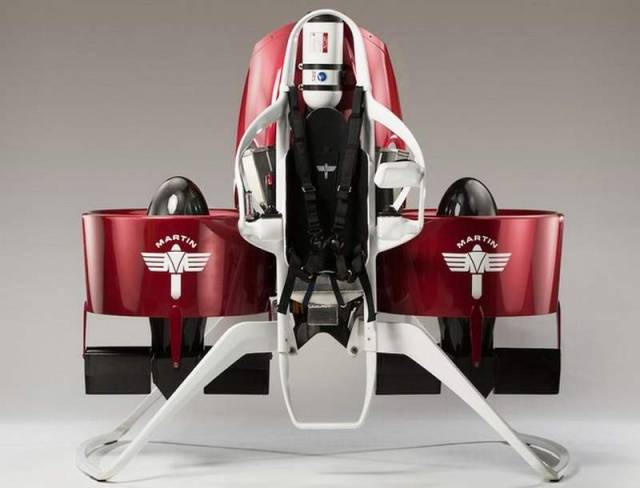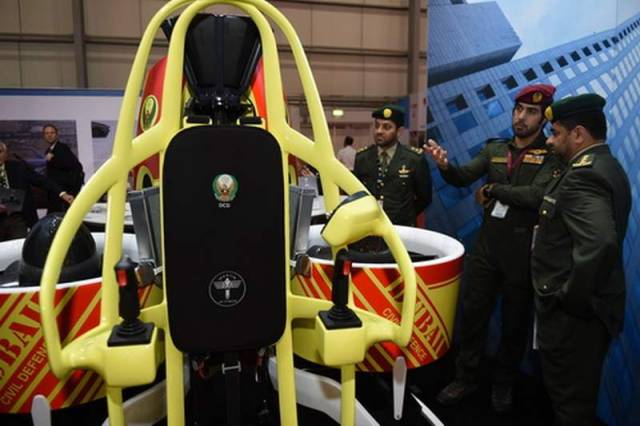 via dailymail