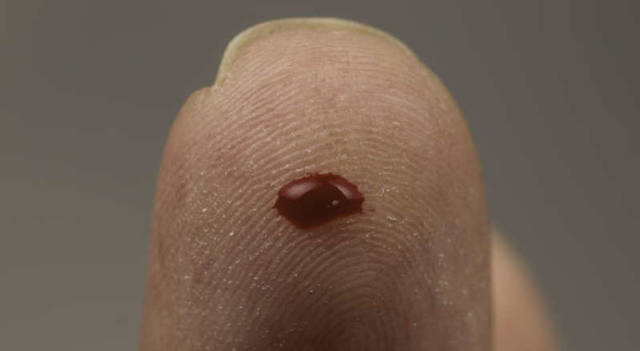 Researchers created new test that can identify cancer with 96% accuracy, from just a single drop of blood.
According to Jonas Nilsson, cancer researcher at Umeå University and co-author of the article, a new RNA test of blood platelets can be used to detect cancer.
"Being able to detect cancer at an early stage is vital. We have studied how a whole new blood-based method of biopsy can be used to detect cancer, which in the future renders an invasive cell tissue sample unnecessary in diagnosing lung cancer, for instance. In the study, nearly all forms of cancer were identified, which proves that blood-based biopsies have an immense potential to improve early detection of cancer."
This is great news for the fight against cancer, but the authors of the study aren't suggesting that this kind of 'liquid biopsy' method, should replace other cancer detection systems.
The new detection method with easy collecting samples, could detect the disease at its outset.
Nilsson added:
"In the study, nearly all forms of cancer were identified, which proves that blood-based biopsies have an immense potential to improve early detection of cancer."
Image credit wikipedia
via sciencealert
source eurekalert